Sandra L. Anagnostakis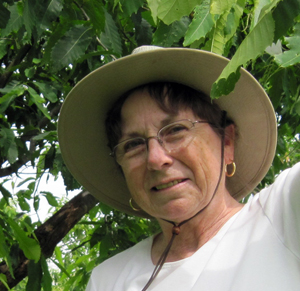 Department of Plant Pathology and Ecology
The Connecticut Agricultural Experiment Station
123 Huntington Street
New Haven, CT 06511
Cell: (203) 988-2073
E-mail: Sandra.Anagnostakis@ct.gov
---
Lockwood Farm Chestnuts

Lockwood Farm Map

Nut Orchard North
---
Learn how to grow chestnut trees https://orchardpeople.com/episode-16-growing-chestnut-trees/
---
Sleeping Giant Chestnut Plantation
Nave's List of Chestnut Nursery Sources in the U.S. and Canada
Chestnut Importations into the US
Protecting Chestnut Trees from Blight https://www.ct.gov/caes/cwp/view.asp?a=2815&q=376826
Care of Chestnuts for Planting https://www.ct.gov/caes/careofchestnuts
Planting and Caring for Chestnut Trees https://www.ct.gov/caes/plantingandcaringchestnuts
Identification of Chestnut Trees https://www.ct.gov/caes/chestnutkey
Butternut and Butternot Trees in Connecticut https://www.ct.gov/caes/butternutsct
Chestnut Restoration for Connecticut https://www.ct.gov/caes/chestnut_restoration
---
USDA Chestnut Records at CAES


Alabama: [AL 1][AL 2b][AL 2c][AL 2d] [AL 2e][AL 2f][AL 2g][AL 3][AL 4a]
[AL 4b] [AL 5a] [AL 5b][AL 6][AL 7] [AL 8][AL 9] [AL 10a] [AL 10b]
[AL 11] [AL 12][AL 13a][AL 13b][AL 13c][AL 13d][AL 14] [ AL 15a]
[AL 15b][AL 16a] [AL 16b] [AL 17] [AL 18 ][AL 19][AL 20] [AL 21a]
[AL 21b][AL 21c][AL 21d][AL 22][AL 23][AL 24a][AL 24b] [AL 24c]
[AL 25] [AL 26] [AL 27] [AL 28] [AL 29a] [AL 29b] [AL 29c] [AL 30]
[AL 31a] [AL 31b] [AL 32] [AL 33] [AL 34] [AL 35] [AL 36] [AL 37a]
[AL 37b] [AL 38a][AL 38b][AL 38c][AL 38d][AL 38e][AL 39] [AL 40]
[AL 41a][AL 41b][AL 41c][AL 41d][AL 41e][AL 42a][AL 42b][AL 43]
[AL 44a][AL 44b][AL 44c][AL 45a][AL 45b][AL 46][AL 47a][AL 47b]
[AL 48][AL 49]
Arkansas: [AR 1] [AR 2] [AR 3] [AR 4a] [AR 4b] [AR 4c] [AR 4d]
[AR 5] [AR 6] [AR 7] [AR 8] [AR 9] [AR 10] [AR 11] [AR 12]
California: [CA 1] [CA 2] [CA 3] [CA 4] [CA 5] [CA 6] [CA 7] [CA 8]
[CA 9] [CA 10][CA 11] [CA 12] [CA 13] [CA 14a][CA 14b]
[CA 15][CA 16][CA 17][CA 18][CA 19a][CA 19b][CA 19c]
[CA 20][CA 21][CA 22a][CA 22b][CA 23] [CA 24] [CA 25]
[CA 26a][CA 26b][CA 26c][CA 27][CA 28][CA 29][CA 30]
[CA 31a] [CA 31b][CA 32][CA 33] [CA 34][CA 35][CA 36]
[CA 37] [CA 38a][CA 38b] [CA 39][CA 40][CA 41][CA 42]
[CA 43] [CA 44] [CA 45] [CA 46] [CA 47] [CA 48 ][CA 49]
[CA 50] [CA 51] [CA 52] [CA 53] [CA 54] [CA 55] [CA 56]
[CA 57] [CA 58] [CA 59] [CA 60][CA 61] [CA 62][CA 62a]
[CA 63] [CA 64][CA 65] [CA 66][CA 67][CA 67a][CA 67b]
[CA 68] [CA 69] [CA 70] [CA 71] [CA 72][CA 72a][CA 73]
[CA 74] [CA 75] [CA 76]
Connecticut: [CT 1] [CT 2] [CT 3] [CT 3a] [CT 4] [CT 4a] [CT 5] [CT 5a]
[CT 5b][CT 6] [CT 7] [CT 8] [CT 9] [CT 10] [CT 11][CT 12]
[CT 12a] [CT 13][CT 14] [CT 14a][CT 14b] [CT 15][CT 16]
[CT 17] [CT 17a] [CT 18] [CT 19] [CT 20] [CT 21] [CT 22]
[CT 23][CT 24][CT 25][CT 26][CT 27][CT 28][CT 29][CT 30]
[CT 31] [CT 32] [CT 32a][CT 33] [CT 33a] [CT 33b][CT 33c]
[CT 33d] [CT 34] [CT 35][CT 35a][CT 35b][CT 35c][CT 35d]
[CT 36][CT 36a][CT 37][CT 38][CT 39][CT 40][CT 41][CT 42]
[CT 43][CT 44][CT 45][CT 46][CT 46a][CT 47][CT 48][CT 49]
[CT 50] [CT 51] [CT 51a] [CT 51b] [CT 51c] [CT 52] [CT 53]
[CT 53a][CT 54] [CT 54a][CT 54b] [CT 54c][CT 54d][CT 54e]
[CT 54f] [CT 54g] [CT 54h] [CT 54i][CT 54j] [CT 54k][CT 54l]
[CT 55] [CT 55a][CT 55c][CT 55d] [CT 55e][CT 55f] [CT 55g]
[CT 55h] [CT 55i ] [CT 56] [CT 56a] [CT 57] [CT 57a][CT 57c]
[CT 58] [CT 59] [CT 60] [CT 61] [CT 62] [CT 63] [CT 63a]
[CT 64] [CT 64a] [CT 65] [CT 66] [CT 67] [CT 68] [CT 69]
Illinois: [IL 1] [IL 2] [IL 3] [IL 4][IL 5][IL 5a] [IL 5b] [IL 5c][IL 6]
[IL 7] [IL 8][IL 9] [IL 10][IL 11] [IL 12] [IL 13a] [IL 13b]
[IL 13c][IL 13d][IL 13e][IL 13f][IL 13g] [IL 13h][IL 13i]
[IL 13j] [IL 13k] [IL 13l] [IL 14] [IL 14a] [IL 15] [IL 16a]
[IL 16b][IL 17a][IL 17b][IL 17c] [IL 17d][IL 18][IL 19a]
[IL 19b] [IL 20a] [IL 20b][IL 20c] [IL 20d][IL 21][IL 22]
[IL 23] [IL 24] [IL 25] [IL 26] [IL 27] [IL 28a] [IL 28b]
Indiana: [IN 1][IN 2] [IN 3] [IN 3a] [IN 4][IN 5] [IN 6] [IN 6a] [IN 7]
[IN 8] [IN 9] [IN 10] [IN 11] [IN 12] [IN 13] [IN 14] [IN 15]
[IN 16] [IN 17] [IN 18] [IN 18a] [IN 19] [IN 20] [IN 21]
Iowa: [IA 1] [IA 2] [IA 3] [IA 4] [IA 5] [IA 6] [IA 6a] [IA 7] [IA 8] [IA 9] [IA 9a]
Kentucky: [KY 1][KY 2][KY 3][KY 4][KY 5] [KY 6][KY 6a][KY 7][KY 8]
[KY 9a] [KY 9b] [KY 10] [KY 11a] [KY 11b] [KY 12] [KY 13]
[KY 14] [KY 15] [KY 16] [KY 17] [KY 18] [KY 19] [KY 20a]
[KY 20b] [KY 21] [KY 22] [KY 23]
Maryland: [MD 1] [MD 2] [MD 3] [MD 4] [MD 5] [MD 6] [MD 7]
[MD 8][MD 9][MD 10][MD 11][MD 12][MD 13][MD 14]
[MD 15] [MD 16] [MD 17] [MD 18] [MD 19] [MD 20]

Massachusetts: [MA 1] [MA 2] [MA 3] [MA 4] [MA 5] [MA 6] [MA 7] [MA 8]
[MA 9a][MA 9b][MA 9c][MA 9d][MA 9e1][MA 9e2][MA 9f1]
[MA 9f2] [MA 10][MA 11][MA 12][MA 13][MA 13a] [MA 14]
[MA 15][MA 16] [MA 17a][MA 17b][MA 18][MA 19][MA 20]
[MA 21a][MA 21b][MA 22][MA 23][MA 24a][MA 24b][MA 25a]
[MA 25b][MA 26][MA 27][MA 28a][MA 28b][MA 28c][MA 29a]
[MA 29b][MA 30a][MA 30b][MA 31][MA 32a][MA 32b][MA 32c]
[MA 32d] [MA 33a] [MA 33b] [MA 33c] [MA 34][MA 35][MA 36]
[MA 37a][MA 37b][MA 38][MA 39a][MA 39b][MA 40][MA 40b]
[MA 41a][MA 41b][MA 42][MA 43a][MA 43b][MA 43c][MA 43d]
[MA 44a] [MA 44b] [MA 45] [MA 46] [MA 47]
Missouri: [MO 1][MO 2][MO 3a][MO 3b][MO 3c][MO 3d][MO 3e][MO 4]
[MO 5a][MO 5b][MO 6][MO 7][MO 8a][MO 8b][MO 9][MO 10]
[MO 11] [MO 12] [MO 13] [MO 14 ] [MO 15] [MO 16] [MO 17a]
[MO 17b] [MO 18]
Oregon: [OR 1] [OR 2] [OR 3] [OR 4] [OR 5] [OR 6] [OR 7][OR 8]
[OR 9] [OR 10] [OR 11] [OR 12] [OR 13] [OR 14] [OR 15]
[OR 16] [OR 17] [OR 18] [OR 19] [OR 20][OR 21][OR 22]
[OR 23] [OR 24] [OR 25] [OR 26] [OR 27]
Pennsylvania: [PA 1] [PA 2] [PA 3][PA 4][PA 5][PA 6][PA 7]
[PA 8] [PA 9] [PA 10] [PA 11] [PA 12] [PA 13]
[PA 14] [PA 15][PA 16][PA 17][PA 18][PA 19]
Tennessee: [TN 1][TN 2][TN 3][TN 4][TN 5a] [TN 5b] [TN 6][TN 7a]
[TN 7b] [TN 8] [TN 9a] [TN 9b] [TN 10] [TN 11] [TN 12]
[TN 13][TN 14][TN 15] [TN 16][ TN 17a][TN 17b][TN 18]
[TN 19][TN 20a][TN 20b][TN 21] [TN 22][TN 23] [TN 24]
[TN 25] [TN 26] [TN 27] [TN 28] [TN 29] [TN 30] [TN 31]
[TN 32] [TN 33] [TN 34] [TN 35a] [TN 35b][TN 35c][TN 35d]
[TN 36][TN 37][TN 38][TN 39][TN 40][TN 41] TN 42][TN 43]
[TN 44][TN 45][TN 46][TN 47][TN 48][TN 49][TN 50][TN 51]
[TN 52][TN 53][TN 54][TN 55][TN 56][TN 57][TN 58][TN 59]
[TN 60][TN 61][TN 62][TN 63][TN 64][TN 65][TN 66][TN 67]
[TN 68a] [TN 68b] [TN 68c][TN 68d][TN 68e][TN 69][TN 70]
[TN 71] [TN 72] [TN 73] [TN 74a] [TN 74b] [TN 74c] [TN 75]
[TN 76][TN 77a][TN 77b] [TN 77c][TN 77d] [TN 77e][TN 78]
[TN 79][TN 80a][TN 80b][TN 81][TN 82] [TN 83] [TN 84][TN 85]
[TN 86] [TN 87] [TN 88] [TN 89] [TN 90][TN 91] [TN 92] [TN 93]
[TN 94][TN 95][TN 96][TN 97] [TN 98][TN 99][TN 100] [TN 101]
[TN 102a][TN 102b][TN 103][TN 104][TN 105][TN 106][TN 107]
[TN 108] [TN 109] [TN 110] [TN 111] [TN 112][TN 113] [TN 114]
[TN 115][TN 116][TN 117] [TN 118a][TN 118b][TN 119][TN 120]
[TN 121] [TN 122] [TN 123] [TN 124] [TN 125] [TN 126][TN 127]
[TN 128][TN 129][TN 130][TN 131][TN 132a][TN 132b][TN 132c]
[TN 133] [TN 134] [TN 135] [TN 136] [TN 137] [TN 138] [TN 139]
[TN 140][TN 141][TN 142][TN 143][TN 144a][TN 144b][TN 144c]
[TN 144d][TN 144e][TN 145][TN 146][TN 147a][TN 147b][TN 148]
[TN 149] [TN 150] [TN 151] [TN 152] [TN 153] [TN 154] [TN 155]
[TN 156a][TN 156b][TN 157a][TN 157b][TN 158][TN 159][TN 160]
[TN 161]
Washington: [WA 1] [WA 2] [WA 3][WA 3a] [WA 4][WA 5] [WA 6] [WA 7]
[WA 8] [WA 9] [WA 10] [WA 10a] [WA 11] [WA 12] [WA 13]
[WA 14][WA 14a][WA 15][WA 15a][WA 16][WA 17][WA 18]
[WA 19] [WA 20] [WA 21]
Wisconsin: [WI 1] [WI 2] [WI 3a] [WI 3b] [WI 4] [WI 5] [WI 6] [WI 7]
[WI 8] [WI 9a] [WI 9b] [WI 9c] [WI 9d] [WI 9e] [WI 9f]
---
CAES Chestnut Breeding Record (PDF Format)
---
Expertise:
Fungal genetics and physiology
Plant genetics and breeding
Host-parasite interactions
Education:
B.A. University of California at Riverside (1961); Biology
M.A. University of Texas at Austin (1966); Botany
Agr.D. Justus Liebig Universitaet, Germany (1985); Plant Pathology
Station career:
Technician I 1966-1967
Technician II 1967-1973
Asst. Scientist 1973-1982
Assoc. Scientist 1982-1992
Scientist 1992-2015
Emeritus Scientist 2015-present
Past research:
Anagnostakis has worked on the genetics of various fungi, including those that cause corn smut disease and Dutch elm disease. She has been working on chestnut blight disease (caused by Cryphonectria parasitica) since 1968. After completing basic studies with the fungus she imported Hypovirulent (virus containing) strains from France (1972) and demonstrated that they could be used in the U.S. for biological control of the disease. She found the system of incompatibility in the fungus which restricts transfer of the biocontrol virus, and developed the use of mixtures of strains for disease control. She has worked on the ecology of the blight fungus and its control by hypovirulence, and studies of virulence in the fungus and resistance in the trees.
Past research includes:
• Notes on the Chestnut: Breeding, Culture, and Botanical Characteristics of Species and Hybrids
• Factors in the Resistance of Chestnut Castanea spp. to the Chestnut Blight Endothia parasitica
• Genetic and Cytological Studies in the Genus Castanea
• Les Variants Hypovirulents de L'Endothia parasitica et laLutte Biologique Contre le Chancre du Chataignier
Current research:
Anagnostakis continues the Experiment Station project on chestnut tree breeding to produce better timber and orchard trees. Seed orchards of improved chestnut timber trees have been established in Windsor and Griswold to provide seed for forest plantings. Tests of planting sites in the forest have been in place now for 13 years, and tests of planting methods for two years. Studies of superior orchard chestnut trees now include breeding for resistance to Asian chestnut gall wasp (Dryocosmus kuriphilus) and chemical tests on the quality of nutrients in the nuts.
Canker diseases of butternut trees in Connecticut are caused by two different pathogens, which are killing true butternuts and reducing the health of hybrids. Anagnostakis has initiated studies of these two fungi, and tested resistance in young trees. More plantings are planned for Lockwood Farm using seedlings of true butternuts found to be surviving in the forests of PA and TN in spite of canker on surrounding trees. These will be used for disease resistance studies.
Anagnostakis is a past-president and current Board member of the Northern Nut Growers Association, is on the Board of the Sleeping Giant Park Association and is Park Naturalist, and judges the nut exhibit at the Pennsylvania Farm show.
Selected publications available from author, Sandra.Anagnostakis@ct.gov