Neil P. Schultes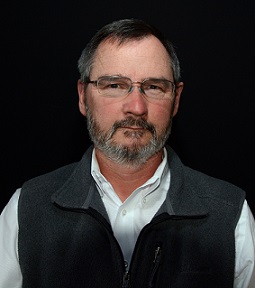 Department of Plant Pathology and Ecology
The Connecticut Agricultural Experiment Station
123 Huntington Street
P.O. Box 1106
New Haven, CT 06504-1106
---
Expertise:
Dr. Schultes is a molecular biologist studying aspects of metabolism in plants and disease causing microorganisms.
Education:A.B., Biology, Harvard University 1983
Ph.D., Department of Genetics, Harvard University Medical School 1990
Post-doctoral Fellowship, Biology, Yale University 1990-1994
Station Career:Assistant Scientist, 1994-2001
Associate Agricultural Scientist 2001-present
Past Research:Dr. Schultes has worked on the mechanism of gene conversion at the ARG4 locus in yeast, and cloning the gene encoding the large subunit of ribulose bisphosphate carboxylase from the cyanobacterium Fremyella diplosiphon. Other research includes investigating the role of photorespiration in C4 photosynthesis in maize, using transposable element mutagenesis in maize genetics and studying the role of LHCB7 and PsbS genes in photosynthesis in the experimental plant Arabidopsis thaliana.
Current Research:
Dr. Schultes current work involves the genetics and molecular biology of nucleobase transporters in plants and disease causing microorganisms. The transport of nucleobases across biological membranes is essential to plant biochemistry. Nucleobases – also known as purines and pyrimidines - constitute the building blocks for DNA and RNA and are important molecules in plant nitrogen and secondary metabolism. Dr. Schultes and colleagues are also investigating nucleobase transporters from disease-causing bacteria Paenibacillus larvae and Erwinia amylovora. P. larvae is the causal agent of American foulbrood in honey bees and E. amylovora causes Fire blight on apples and pears. In both organisms the transport of nucleobases and nucleobase-derivatives is involved in disease establishment.
Memberships:
Fellow of the Linnean Society of London
Sigma Xi – Quinnipiac Chapter
Research Associate Depart of Molecular, Cellular and Developmental Biology, Yale University
Selected publications available from the author,
Elmer, W., Li, D-W., Yavuz S, Madeiras, A., Schultes, N.P. (2019) Huechera Root Rot, a new disease for Plectosphaerella cucumerina .J of Phytopathology. https ://doi.org/10.1111/jph.12867


Li, D-W., Schultes, N.P., LaMondia, J.A., Cowles, R.S. (2019) Phytophthora abietivora, a new species isolated from diseased Christmas trees in Connecticut, USA. Plant Disease DOI: 10.1094/PDIS-03-19-0583-RE


Zeng, Q., Cooley, D., Schultes, N. (2019) Use of biological controls and sterilants as alternatives to streptomycin against fire blight blossom infections in apples. Fruit Notes 84: 1-7.



Allan-Perkins, A., Li, D-W, Schultes, N.P., Yavuz S, LaMondia, J. (2019) First report of the resurgence of hop powdery mildew (Podosphaera macularis) in a New England commercial hop yard. Plant Disease. https://doi.org/10.1094/PDIS-12-18-2259-PDN


Schultes, N.P., Strzalkowski N., Li D-W. (2019) Botryotrichum domesticum sp. nov., a new hyphomycete from an indoor environment. Botany 97: 311-319. https://doi.org/10.1139/cjb-2018-0196


Elmer, W., Maderias, A., Yavuz, S., Schultes, N.P. (2019) Fusarium Flower Rot of Threadleaf Coreopsis (Coreopsis verticillata) in Connecticut and Massachusetts caused by Fusarium succisae. Plant Disease https://doi.org/10.1094/PDIS-11-18-1997-PDN


Stoffer-Bittner, A, Alexander, C.R., Dingman, D.W., Mourad, G.S., Schultes, N.P. (2018) Functional characterization of the uracil transporter from Honeybee pathogen Paenibacillus larvae. Microbiol. Path. 124: 305-310.


Stoffer-Bittner, A.J., Dingman, D.W., Mourad, G.S, Schultes, N.P. (2018) The solute transport and binding profile of a novel nucleobase cation symporter 2 from the Honeybee pathogen Paenibacillus larvae. FEBS openbio [https://doi:10.1002/2211-5463.12488] https://doi:10.1002/2211-5463.12488


Alexander, C.R., Dingman, D.W., Schultes, N.P., Mourad, G.S. (2018) The solute transport profile of two Aza-guanine transporters from the Honeybee pathogen Paenibacillus larvae. FEMS Microbiol. Letts. 365 https://doi.org/10.1093/femsle/fny018


Zeng, Q., Cui, Z., Wang, J., Childs, K., Sundin, G.W, Cooley, D.R., Yang, C-H., Galafano, E., Eaton, A., Huntley, R.B., Yuan, X., Schultes, N.P. (2017) Comparative genomics of Spiraeoideae-infecting Erwinia amylovora strains provides novel insight to genetic diversity and identifies the genetic basis of a low virulence strain. Mol Plant Path DOI: 10.1111/mpp.12647.


Li, D.W., Schultes, N.P., Chen J-Y., Wang Y-X., Castañeda-Ruiz R.F. (2017) Circinotrichum sinense, a new asexual fungus from Hubei, China. Botany 95:1099-1108.


Lehner B.L., Schultes, N.P., Dingman, D.W. (2017) Paenibacillus larvae subspecies with dissimilar virulence patterns also group by vegetative growth characteristics and enolase isozyme biochemical properties AgriGene 6: 31-36.


Schultes, N.P., Murtishi, B., Li, D.W. (2017) Phylogenetic relationships of Chlamydomyces, Harzia, Olpitrichum, and their sexual allies, Melanospora and Sphaerodes. Fungal Biology 121: 890-904.


Minton, J. A., Rapp, M., Stoffer, A. J., Schultes, N. P., Mourad, G. S. (2016) Heterologous complementation studies reveal the solute transport profiles of a two-member Nucleobase Cation Symporter 1 (NCS1) family of Physcomitrella patens. Plant Physiol. & Biochem. 100: 12-17.


Peterson, R.B., Schultes, N.P., McHale, N.A., Zelitch, I. (2016) Evidence for a role for NAD(P)H dehydrogenase in concentration of CO2 in the bundle sheath cell of Zea mays. Plant Physiol. 171: 125-138. (PDF)



Rapp, M., Schein, J., Hunt, K.A., Nalam, V., Mourad, G.S., Schultes, N.P. (2016) The solute specificity profiles of nucleobase cation symporter 1 (NCS1) from Zea mays and Setaria viridis illustrate functional flexibility. Protoplasma 253: 611-623.



Li, D.W., Schultes, N.P., Vossbrinck, C. (2016) Olpitrichum sphaerospora Matsush., a new record in the USA and its phylogenetic position. Mycotaxon 131: 123-133.



Peterson RP and Schultes NP (2014) Light-harvesting complex B7 shifts the irradiance response of photosynthetic light-harvesting regulation in leaves of Arabidopsis thaliana. J. Plant Physiol. 171:311-318. (PDF)



Peterson RP, Eichelmann H, Oja V, Laisk A, Talts E, Schultes NP (2013) Functional Aspects of Silencing and Transient Expression of PsbS in Nicotiana benthamiana. Am. J. Plant Sci. 4: 1521-1532.(PDF)

Schein J, Hunt KA, Minton J, Schultes NP, Mourad GS (2013) The nucleobase cation symporter 1 from Chlamydomonas reinhardtii and the evolutionary distant Arabidopsis thaliana share function and establish a plant-specific solute transport profile. Plant Physiol. & Biochem. 70: 52-60. (PDF)



Mourad G S, Tippmann-Crosby J, Hunt KA, Gicheru Y, Bade K, Mansfield TA, Schultes NP (2012) Genetic and molecular characterization reveals a unique nucleobase cation symporter 1 in Arabidopsis. Fed. Euro. Biol. Soc. Lett. 586: 1370-1378. (PDF)



Mansfield TA, Schultes NP, Mourad GS (2009) AtAzg1 and AtAzg2 comprise a novel family of purine transporters in Arabidopsis. Fed. Euro. Biol. Soc. Lett. 583: 481-486. (PDF)



Zelitch I, Schultes NP, Peterson RB, Brown P, Brutnell TP (2009) High glycolate oxidase activity is required for survival of maize in normal air. Plant Physiology 149: 195-204.(PDF)

Schultes NP

and Peterson RB (2007) Phylogeny-directed structural analysis of the Arabidopsis PsbS protein. Biochem. Biophy. Res. Comm. 335: 464-470.

(PDF)

Mourad G S, Snook B M, Prabhakar JT, Mansfield TA, Schultes NP (2006) A fluoroorotic acid-resistant mutant of Arabidopsis defective in the uptake of uracil. J. Exp. Botany 57:3563-3573.(PDF)

Aylor DE, Schultes NP, Shields EJ (2003) An aerobiological framework for assessing cross-pollination in maize. Agric. For. Meteorol. 119: 111-129. (PDF)



White J C, Wang X, Gent MPN, Wagner LT, Iannucci-Berger W, Eitzer BD, Schultes NP, Arienzo M, Incorvia Mattina M-J (2003) Subspecies-level Variation in Phytoextraction of Weathered p,p'-DDE by Cucurbita pepo. Environmental Science & Technology 37: 4368-4373. (PDF)



Qi L and Schultes NP (2002) Arabidopsis thaliana locus At5g62890, a nucleobase-ascorbate transporter family member, is preferentially expressed in carpel transmitting tract and tapetal cells. Plant Science 163: 233-240. (PDF)



Argyrou E, Sophianopoulou V, Schultes N, Diallinas G (2001) Functional characterization of a maize purine transporter by expression in Aspergillus nidulans. Plant Cell 13: 953-964. (PDF)



Schultes NP

, Sawers, RJH, Brutnell TP, Krueger RW (2000) Maize high chlorophyll

fluorescent 60

mutation is caused by an Ac disruption of the gene encoding the chloroplast ribosomal small subunit protein 17. Plant Journal 21: 317–328. (PDF)



Timmermans M, Schultes NP, Jankovsky J, Nelson T (1998) Leafbladeless1 is required for dorsoventrality of lateral organs in maize. Development 125: 2813-2823. (PDF)



Timmermans M, Schultes NP, Martienssen R, Nelson T (1997) Leafbladeless1 is allelic to

raggedseedling1

and is required for dorsal cell identity. Maize Genet. Coop. News Lett. 71:

66.



Schultes NP

Cloning corn genes today for future crop improvements. Frontiers of Plant Science (Spr 1996)



Schultes NP

, Brutnell TP, Allen A, Dellaporta SL, Nelson T, Chen J. (1996) Leaf permease1 gene of maize is required for chloroplast development. Plant Cell 8: 463-475.(PDF)

Schultes NP

, Zelitch I, McGonigle B, Nelson T (1994) The primary leaf catalase gene from Nicotiana tabacum and Nicotiana sylvestris. Plant Physiology 106: 399-400. (PDF)