Natasha M. Pierre, Esq.
State Victim Advocate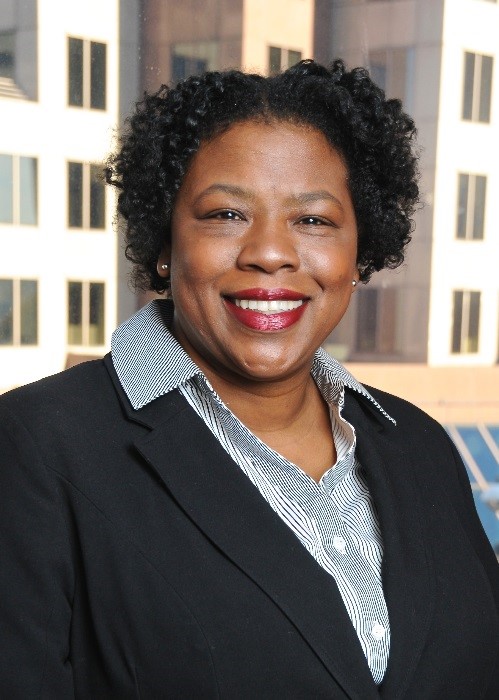 Natasha serves at the State Victim Advocate and acts as the ombudsman for victims of crime within the criminal justice system and evaluates the delivery of state services to victims. Responsibilities also include recommending system-wide improvements to the General Assembly, working with private and public agencies to enforce the constitutional rights of victims, and filing appearances in court to advocate for victims.
Before being appointed as the State Victim Advocate, Natasha was the Policy & Legislative Director for the Permanent Commission on the Status of Women, and an attorney at Connecticut Legal Services, Inc. and Western Massachusetts Legal Services, Inc., where she practiced family and housing law. She earned a B.A. from the University of Connecticut with a major in Women's Studies and a dual-degree in law and social work from the University of Connecticut's Schools of Law and Social Work. She was awarded the Connecticut Law Tribune's New Leaders of the Law Award, and has had articles written about her in the Hartford Courant and the Connecticut Law Tribune. She is a member of Delta Sigma Theta, Inc., a public service sorority.
Merit Lajoie, Complaint Officer
Merit Lajoie joined the OVA in May 2000. Ms. Lajoie brings to the OVA a wealth of knowledge and experience in the areas of victim rights and victim services. Over the past several years, Ms. Lajoie has actively worked with crime victims, particularly survivors of homicide. Ms. Lajoie herself is a survivor of homicide. Her mother was brutally murdered outside her home in Manchester, Connecticut in 1996. Since her mother's tragic death, Merit has worked at the state legislature to help get important gun restriction legislation passed (P.A. No. 99-212). Merit brings a tremendous amount of energy to the OVA and, in addition to serving as Complaint Officer, is involved in OVA's legislative advocacy and public education efforts.
Hakima Bey-Coon, Staff Attorney
Hakima Bey-Coon received a Bachelor of Arts degree in Political Science from Rutgers University, and a Juris Doctor degree from Seton Hall Law School. After earning her law degree, Attorney Bey-Coon served a clerkship under the Hon. Kevin G. Callahan, J.S.C., in the New Jersey Superior Court-Criminal Division. Over the next several years Attorney Bey-Coon served as a staff attorney at Hudson County Legal Services in Jersey City, New Jersey where she represented indigent clients in housing matters and as a Deputy Attorney General in the New Jersey Attorney General's Office where she prosecuted professional licensing cases. After serving in the New Jersey Attorney General's Office, she began practicing law at Maya & Associates, P.C. in Westport, Connecticut. Thereafter, Attorney Bey-Coon joined the OVA in March 2006. Attorney Bey-Coon is a member of Alpha Kappa Alpha Sorority, Inc., an international service organization.
Vanessa M. Torres, Secretary II
Vanessa joined the Office of the Victim Advocate in 2011 after working for the State of CT Department of Children and Families, New Britain office for 5 years. Vanessa's experience and passion for helping others, and her ability to maintaining community relationships, has proven to aid the OVA in its mission of assisting crime victims in Connecticut. Vanessa's knowledge in office administration, design and business has also played an essential role in executing the responsibilities of the office. Vanessa has a Bachelor of Science degree in Human Services and Criminal Justice from Springfield College.