Navy Proposes To Accelerate Attack Submarine Construction
Scout Warrior
By Kris Osborn
April 11, 2016
The Navy has formally proposed to increase yearly construction of Virginia-class submarines staring in the 2020s.
The Navy is now formally proposing to build one more Virginia-class attack submarine per year by the early 2020s, above and beyond what is now planned, service officials told Scout Warrior.
Navy officials have begun to work on the proposed plan, to be articulated in the service's 2018 five-year spending plan called a Program Objective Memorandum, or POM.
The current status-quo effort to build two Virginia-Class boats per year, however, will drop to one as construction of the Ohio Replacement Program, or ORP, begins in the early 2020s.
The possibility now being proposed is to, at this future point in time, have Navy and industry produce two Virginia-Class boats and one Ohio Replacement submarine per year, increasing the current plan by one Virginia-Class boat per year.
Navy leaders have consistently talked about an expected submarine shortfall in the mid 2020s and that more attack submarines were needed to strengthen the fleet and keep stay in front of near-peer rivals such as Russia and China.
The Navy, naturally, seeks to maintain its considerable technological advantage in the undersea domain, something which could increasingly be challenged in coming years. Virginia-class technology, including quieting abilities, Large Aperture Bow sonar and increased Tomahawk firepower with the upcoming integration of Virginia Payload Modules -- can likely help Navy submarines challenge or overcome anti-access/area-denial challenges posed by potential adversaries.
The Virginia Payload Modules, to come in future years, will increase the Tomahawk missile firepower of the submarines from 12 missiles up to 40. This is scheduled to start happening as the Ohio-class guided missile submarines begin to retire.
Increasing production hinges on whether the submarine-building industry has the capacity to move up to three submarines per year, Navy and Congressional sources have said.
Current budget constraints and industrial base capacity limitations may make building three submarines per year too difficult to accomplish, even if the desire to do so was there from both Congressional and Navy leaders.
While Navy officials, including Navy Acquisition Executive Sean Stackley, did tell lawmakers on the House Armed Services Committee Sea Power and Projection Force Subcommittee, production changes could emerge in the future, depending upon funding and industrial base capabilities.
Stackley explained that the service would like to maintain a two per-year production schedule for Virginia-Class attack submarines, even after production of the ORP begins.
"We are working today, and we hope and expect you to work with us, to determine how can we keep two Virginias a year proceeding within all the fiscal constraints and within the limitations of the industrial base, to address this compelling requirement for the nation," Stackley told lawmakers.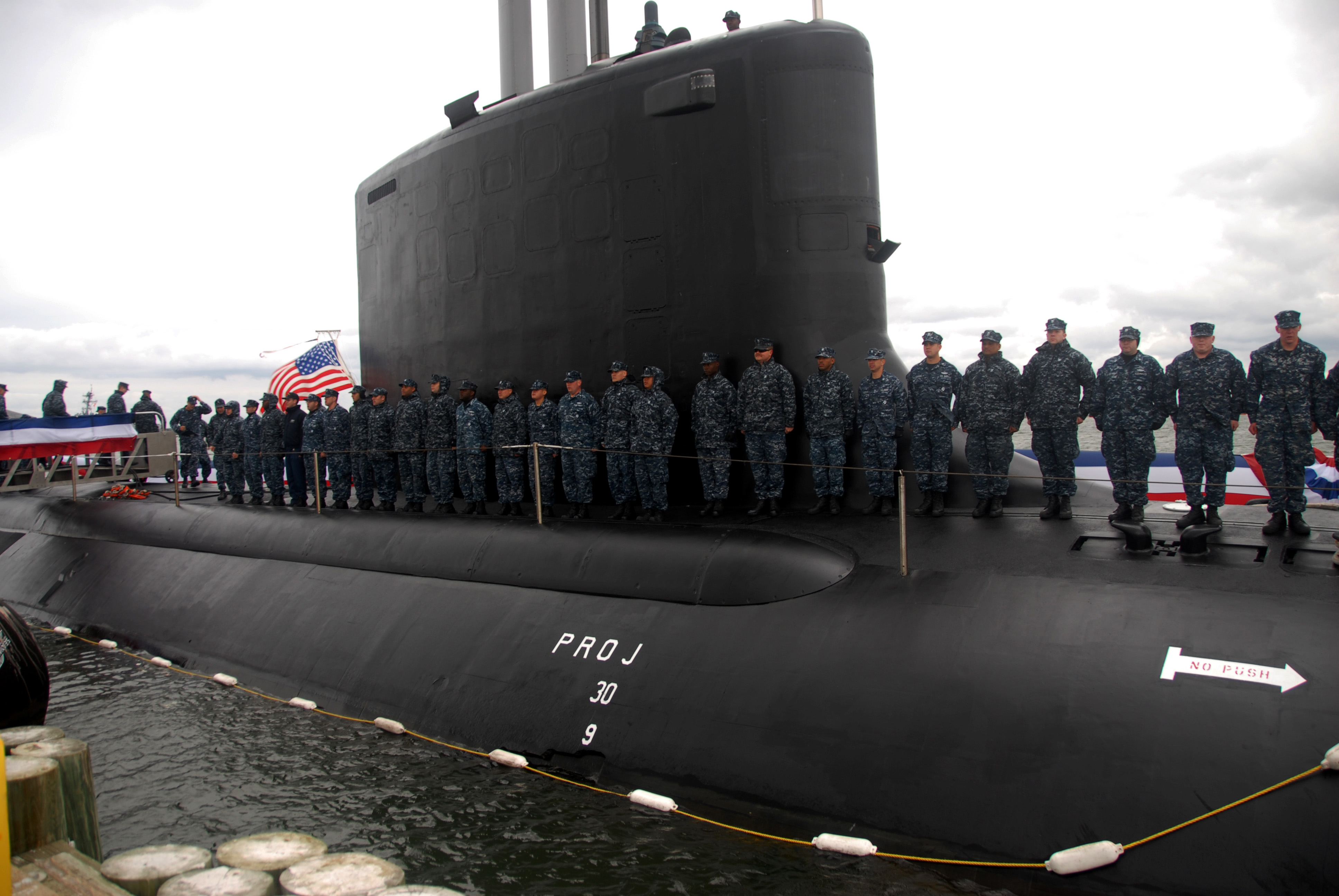 The Virginia-Class Submarines are built by a cooperative arrangement between the Navy and Electric Boat, a subsidiary of General Dynamics and Newport News Shipbuilding, a division of Huntington Ingalls Industries.
Each industry partner constructs portions or "modules" of the submarines which are then melded together to make a complete vessel, industry and Navy officials explained.
In the past, various sub-building industry executives have indicated that this might be possible, however such a prospect has not yet been formally confirmed as it would likely involve an increase in resources, funds and man-power.
One industry source told Scout Warrior that the submarine building community would support whatever the Navy and Congress call for.
"We'll support Navy programs," the source said.