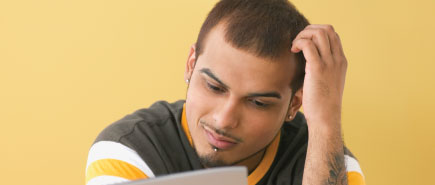 For Employers
HUSKY
While many businesses in Connecticut offer healthcare coverage to their employees, some may not be able to cover part-time workers or extend health coverage to the children of employees.
Comprehensive Coverage
HUSKY is Connecticut's healthcare coverage program that provides low-cost or free, comprehensive coverage for families or single adults at very low incomes. HUSKY can cover children from birth to age 19 in families of all income levels. Depending on their income, some parents, relative caregivers, and pregnant women can also get HUSKY coverage. HUSKY pays for doctors' visits, preventive and hospital care, dental and vision care, mental health services, and more. Single adults whose incomes are below 56% of the federal poverty level (FPL) may qualify for Medicaid. (In 2014, eligibility for single adults will rise to 133% of the FPL).
Improved Productivity
Studies have shown that when all family members receive health care, employees come to work with peace of mind. Their productivity increases and absentee rates often decrease when they are getting the health care they need. Everyone wins when families get needed health care!
No Cost for Employers
For employers, HUSKY is easy and cost-free. HUSKY is a state- and federally-funded program, so you don't even handle enrollment.
If Your Employees Have Insurance
Even if your employees have healthcare coverage, they may still be able to get HUSKY. Depending on their income, they may be able to use HUSKY to cover deductibles and some services not covered by the employer-sponsored health plan.
Call for More Information
To find out more about HUSKY health care or to sign up, employees can call toll free at 1-877-CT-HUSKY (1-877-284-8759).