Dialysis Facility Resources
Patients undergoing dialysis treatment are at an increased risk for getting HAIs. Systematic surveillance for dialysis-related infections and related events and evidence-based prevention interventions, can significantly reduce HAIs among dialysis patients.
The resources below are for use by healthcare professionals, especially those working in outpatient hemodialysis centers. To assure the information you receive is the most up to date, resources are linked to the Centers for Disease Control and Prevention website.
Prevention
Recommendations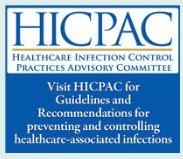 Education 
Training 
To contact the Healthcare Associated Infections Program, please call 860-509-7995.