Western CT Mental Health Network - Torrington Area
249 Winsted Road
Torrington, CT 06790
860-496-3700
860-496-3800 (FAX)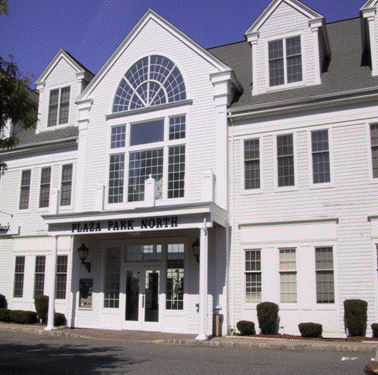 The Western CT Mental Health Network-Torrington Area (WCMHN-TA), under the umbrella of the Western Connecticut Mental Health Network is responsible for the clinical, fiscal and administrative oversight of state-operated and contracted agencies providing mental health services in the northwest corner of Connecticut. The WCMHN-Torrington Area covers the towns of: Barkhamsted, Canaan, Colebrook, Cornwall, Goshen, Hartland, Harwinton, Kent, Litchfield, Morris, New Hartford, Norfolk, North Canaan, Salisbury, Sharon, Torrington, Warren, Washington, Winchester.
---
WCMHN-Torrington Area-Operated Programs
Access Center: The Access Center is an information and referral source for individuals with psychiatric and related substance issues. Access Center staff is available by telephone for support, information, referrals, and mobile outreach. The goal is to provide support and information to reduce symptomatology, and to improve quality of life. Its philosophy is to maintain the individual in the least restrictive environment. Access Center staff is also available to do intake/assessment by referral to determine service needs and treatment options for an individual.
Information: Anyone can contact the Access Center through the Hotline for assistance in identifying suitable community resources that best accommodate a person's needs and to answer any questions. The hours are twenty-four (24) hours per day/seven (7) days a week. If a referral is indicated for services through WCMHN-Torrington Area, an Intake Clinician is contacted and arrangements made for an appointment.
Hotline: Assessment and support is offered to individuals contacting the Access Center Hotline regarding potential crisis situations. A plan is developed by identifying stressors and reviewing options. People utilize the Access Center Hotline as a resource for behavioral health questions. Hours are: Twenty-four (24) hours a day, seven (7) days a week.
Toll free telephone number: 1-888-447-3339; Local telephone number: 860-482-1560.
Outreach Service: The Access Center staff assists callers in determining the need for an outreach and the possible activation of the Access Team in situations requiring on-site emergency evaluations.
Intake: A Request for Service is reviewed through an in-depth investigation and assessment to determine the level of care. Referrals are triaged and with the client's participation, service offerings are arranged. The Intake staff maintains contact throughout this process until the receiving program begins providing services.
Acute Psychiatric Grant Bed Program: The Access Center authorizes inpatient hospitalization at The Charlotte Hungerford Hospital for uninsured individuals who are in need of this level of care. Clinicians participated in discharge planning to facilitate connections to treatment, resources, and entitlements.
Community Support Programs (CSP): CSP services focus on building and maintaining a therapeutic relationship with the individual while delivering rehabilitative skill building interventions and activities. CSP services also facilitate connections to community recovery supports and emphasize individual choice, goals and recovery path. CSP includes a comprehensive range of rehabilitation services most of which are provided in non-office settings. Services are focused on skill building with a goal of maximizing self-management skills and independence. Community-based treatment enables the team to become intimately familiar with the individual's surroundings, strengths and challenges, and to assist the individual in learning skills applicable to the living environment. The team services and interventions are individualized and tailored to the needs and preferences of the individual.
Recovery Pathways (RP): RP services are for individuals who present with minimum levels of routine or intermittent support needs. Individuals at this level are generally active in the self-management of symptoms and/or active in the involvement with support services. Individuals in RP may have additional ongoing support needs such as medical or physical assistance. The goal of this level of care is to assist the individual in cultivating greater self-management and problem solving skills. In addition, staff will work with the individual on resolution of problematic situations, skill building towards improved self-sufficiency and improving connection with social and community supports.
Jail Diversion Program: The Jail Diversion Program is a collaboration between Waterbury Court (GA-4), Bantam Court (GA-18) Danbury Court (GA-3) and the Western Connecticut Mental Health Network (WCMHN). The mission of the program is to identify and facilitate clinical alternatives to incarceration for defendants with mental and substance abuse disorders, when appropriate, and to facilitate continuation of treatment or timely referrals and linkage to treatment services, both in the community and in jail. Licensed mental health professionals located in regional courthouses provide immediate assessment and referral to clinical services for persons with mental health and substance abuse disorders during pre-arraignment lock-up, while out on bond or on a Promise to Appear. Jail Diversion clinicians collaborate with court personnel to ensure that the individual's treatment needs are considered in determining a disposition. The clinician also provides linkage to community and Department of Correction treatment providers to address the client's treatment needs. These court clinicians also refer to the spectrum of services offered by the Western Connecticut Mental Health Network and its contracted providers to find the best match between their client and a community services provider.
Acquired Brain Injury (ABI) Program: The Western Connecticut Mental Health Network offers services regionally to persons with acquired or traumatic brain injury (ABI/TBI). A Community Integration Specialist (social worker) provides assistance to ABI/TBI clients by facilitating the initiation, coordination and implementation of community-based services. Eligible individuals access these services through referral. Consultation and advocacy are also offered as an integral part of the program.
Young Adult Services Program: The Young Adult Services Program provides clinically appropriate, trauma-sensitive, recovery oriented services to clients age 25 and under. Young Adult Services provides an array of flexible age and developmentally appropriate services at varying levels of care to meet individuals' individualized needs. These services are multidisciplinary community-based services, which include individual therapy, group and family treatment, case management, psychosocial skill development and rehabilitative services. Additionally, intensive outreach, proactive engagement, multidimensional support and independent living skill development are provided to individuals consistent with their level of development and functioning.
Recovery and Wellness Program: The Recovery and Wellness Program is a recovery-oriented program based on a classroom model that provides people in recovery with an array of options and choices that provide education, information and peer support. A holistic approach is used to assist individuals to move along the continuum of recovery, health, and wellness. This approach empowers consumers with the necessary tools to obtain the quality of life they choose. "Holistic" is defined as a combination of the mental, physical, spiritual and emotional elements of recovery.
The program offers a full range of services including educational courses, self help groups, individual skill building and support, and pre-vocational skill building programs, such as the WarmLine and HomeWorks programs. The classes provide a forum where information is learned, explored, shared and researched. The Recovery and Wellness Center provides an opportunity for individuals to do research on various educational topics, gather information on psychiatric topics/concerns, and produce the Recovery and Wellness Newsletter. The center is also a forum for guest presenters.
Deaf/or Hard of Hearing: The Deaf or Hard of Hearing Clinical Treatment is a regional program that provides traditional case management services including: assessment, treatment planning, referral, advocacy and direct care. Interpreter services are requested when needed. These regional services may be accessed by clients of the WCMHN-Waterbury Area, WCMHN-Danbury Area and the WCMHN-Torrington Area.
Joining Families: Held every other Wednesday, 5:15 pm-6:30 pm, 249 Winsted Road, Torrington, CT 06790.
---
Contracted Programs
The WCMHN-Torrington Area has contracts with the following agencies in northwest corner of Connecticut: Connecticut Naugatuck Valley Help, Inc., The Charlotte Hungerford Hospital Behavioral Health Center, Center for Human Development, Education Connection, FISH, Northwest Center for Community Services and Mental Health, Mental Health Association, and Prime Time House.
Residential Support Services: Residential Support Services are provided in individuals' own apartment or in supervised living settings. Residential services help individuals to find and keep the housing they choose. Residential Support Services also provide treatment planning, referral to other services and advocacy. Services provided help individuals develop and strengthen skills needed to live in the community. Based on the individual's needs services may include money management, budgeting, cooking, cleaning, shopping, hygiene, medication monitoring and use of leisure time. Supported apartments, supervised apartments, and group home Residential Services are available in the Northwest corner of Connecticut. Agencies providing Residential Services are Center for Human Development, Connecticut Naugatuck Valley Help, Inc. and Mental Health Association.
Employment Services: The goal of the Employment Services is to help clients find and maintain permanent employment. The services support clients in finding employment opportunities in places that meet the needs and wants of clients served. They create conditions through sufficient training and support in which clients can achieve their goals and obtain respect and dignity within the community. Prime Time House provides these services in the WCMHN-Torrington Area.
Psychosocial Services: Psychosocial services create a social place for people who may otherwise be isolated. Organized activities help individuals adjust and set goals. The activities help individuals meet their employment goals and also include social events, dinners and dances. They may also include community trips, educational events, advocacy, voter registration and peer support. These services are provided by Prime Time House.
Outpatient Services: Services may include assessment and medication prescription. The staff and individual develop a treatment plan to meet the individual's needs. Services may also include: psychological testing, long-term therapy, short-term therapy, and group therapy. Agencies providing outpatient services in the WCMHN-Torrington Area The Charlotte Hungerford Hospital Behavioral Health Center and Northwest Center for Community Services and Mental Health (Lakeville).
Transitional Housing Services: Services include short-term care for individuals who are having problems in their home. Individuals receiving these services may be new to the area, waiting to be accepted into treatment or a Community Support Program, or leaving a hospital setting or without housing. The service is a joint program between the WCMHN-Torrington Area and Mental Health Association.
Homeless Outreach Services: The Homeless Outreach Services are run by The Charlotte Hungerford Hospital. The Homeless Service case manager's role is to identify and help the individual with his/her needs. They encourage and support individual's use of services in the community. They help individuals to understand how and when to use services, and provide encouragement for each individual. The services may include assessment, treatment planning, intensive case management services, homeless outreach services, and Community Support Service. Additional services are provided by FISH at the homeless shelter.
Crisis Services: Crisis Services help the individual deal with difficult times. The ACCESS Center crisis staff can do an outreach during a crisis situation and do on-site emergency evaluations. Crisis services can be accessed 24 hours a day, seven days a week through the Regional Hotline. The Charlotte Hungerford Hospital also has crisis staff that is available in their emergency room.
Guardian Ad Litem Services: Guardian Ad Litem Services, Inc. (GALS) provides intensive monitoring and reporting on the progress of persons with mental illness who receive state assistance and/or services. GALS acts as an extension of a court appointment agent (i.e., Conservator, Probation Officer, Jail Diversion) and assist in the collaboration and coordination of services as well as the implementation of treatment/discharge plans.
---
/ WCMHN Home Page /