Western CT Mental Health Network - Torrington Area
249 Winsted Road
Torrington, CT 06790
860-496-3700
860-496-3800 (FAX)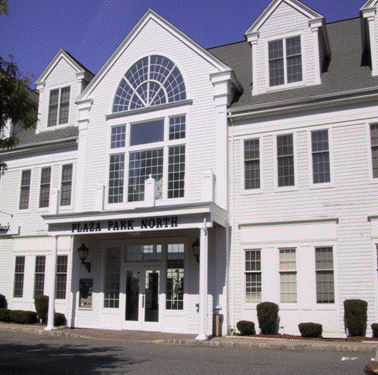 The Western CT Mental Health Network-Torrington Area (WCMHN-TA), under the umbrella of the Western Connecticut Mental Health Network is responsible for the clinical, fiscal and administrative oversight of state-operated and contracted agencies providing mental health services in the northwest corner of Connecticut. The WCMHN-Torrington Area covers the towns of: Barkhamsted, Canaan, Colebrook, Cornwall, Goshen, Hartland, Harwinton, Kent, Litchfield, Morris, New Hartford, Norfolk, North Canaan, Salisbury, Sharon, Torrington, Warren, Washington, Winchester.
**No one will be denied service for inability to pay. Medicaid and Medicare accepted. Department of Mental Health and Addiction Services (DMHAS) facilities will not discriminate in the provision of health care services to an individual. Click here for the full policy.**
---
WCMHN-Torrington Area-Operated Programs
Access Center/Mobile Crisis: The Access Center is an information and referral source for individuals with behavioral health and addiction diagnoses. Access Center staff is available by telephone for support, information, referrals, and mobile outreach. The goal is to provide support and information to reduce symptomatology, and to improve quality of life. Its philosophy is to maintain the individual in the least restrictive environment. Access Center staff also provide intake/assessment and referrals to determine service needs and treatment options for individuals.
Outpatient Services: Our Outpatient Services team provides trauma sensitive and recovery oriented behavioral health and addiction assessment and evaluation, recovery planning, case management, individual and group therapy and medication management. Additionally, the team provides access to integrated care which assists individual in addressing and improving their physical health needs in conjunction with their behavioral health needs.
Community Support Programs (CSP): CSP services focus on building and maintaining a therapeutic relationship with the individual while delivering rehabilitative skill building interventions and activities. CSP services also facilitate connections to community recovery supports and emphasize individual choice, goals and recovery path. CSP includes a comprehensive range of rehabilitation services most of which are provided in non-office settings. Services are focused on skill building with a goal of maximizing self-management skills and independence. Community-based treatment enables the team to become intimately familiar with the individual's surroundings, strengths and challenges, and to assist the individual in learning skills applicable to the living environment. The team services and interventions are individualized and tailored to the needs and preferences of the individual.
Jail Diversion Program: The Jail Diversion Program is a collaboration between Waterbury Court (GA-4), Bantam Court (GA-18) Danbury Court (GA-3) and the Western Connecticut Mental Health Network (WCMHN). The mission of the program is to identify and facilitate clinical alternatives to incarceration for defendants with mental and substance abuse disorders, when appropriate, and to facilitate continuation of treatment or timely referrals and linkage to treatment services, both in the community and in jail. Licensed mental health professionals located in regional courthouses provide immediate assessment and referral to clinical services for persons with mental health and substance abuse disorders during pre-arraignment lock-up, while out on bond or on a Promise to Appear. Jail Diversion clinicians collaborate with court personnel to ensure that the individual's treatment needs are considered in determining a disposition. The clinician also provides linkage to community and Department of Correction treatment providers to address the client's treatment needs. These court clinicians also refer to the spectrum of services offered by the Western Connecticut Mental Health Network and its contracted providers to find the best match between their client and a community services provider.
Acquired Brain Injury (ABI) Program: The Western Connecticut Mental Health Network offers services regionally to persons with acquired or traumatic brain injury (ABI/TBI). A Community Integration Specialist (social worker) provides assistance to ABI/TBI clients by facilitating the initiation, coordination and implementation of community-based services. Eligible individuals access these services through referral. Consultation and advocacy are also offered as an integral part of the program.
Young Adult Services Program: The Young Adult Services Program provides clinically appropriate, trauma-sensitive, recovery-oriented services to clients age 18 to 25. Young Adult Services provides an array of flexible age and developmentally appropriate services at varying levels of care to meet clients' individualized needs. These services are multidisciplinary community-based , and include individual therapy, group and family treatment, case management, psychosocial skill development and employment services. Additionally, intensive outreach, proactive engagement, multidimensional support and independent living skill development are provided to individuals consistent with their level of development and functioning.
Behavioral Health Homes: The Behavioral Health Home model of care serves to improve clients health outcomes through comprehensive care management and care coordination.
Recovery and Wellness Program: The Recovery and Wellness Program is a recovery-oriented program based on a classroom model that provides people in recovery with an array of options and choices that provide education, information and peer support. A holistic approach is used to assist individuals to progress along the continuum of recovery, health, and wellness. This approach empowers consumers with the necessary tools to obtain the quality of life they choose.
Deaf/or Hard of Hearing: Deaf /Hard of Hearing services are provided regionally throughout the Network program and provide assessment, treatment planning, case management, referral, advocacy and direct care.
---
Contracted Agencies
The WCMHN-Torrington Area has contracts with the following agencies in northwest corner of Connecticut: McCall's, The Charlotte Hungerford Hospital Behavioral Health Center, Center for Human Development Mental Health Connecticut, Community Mental Health Affiliates and Prime Time House.
Residential Support Services: Residential Support Services are provided in individuals' own apartment or in supervised living settings. Residential services assist individuals with securing and maintaining safe, affordable housing. Agencies providing Residential Services are Center for Human Development, McCall's, and Mental Health Connecticut.
Employment Services: Employment Services support clients in finding competitive employment opportunities based on the clients' interests and abilities.
Psychosocial Services: Psychosocial services create a social place for people who may otherwise be isolated. It provides social programming assisting clients in improving their social network while building their confidence and self-esteem. These services address quality of life and support community living. The services vary but may include pre-employment supports, social functions, educational events, advocacy and peer support and are provided by Prime Time House.
Outpatient Services: Outpatient Services provide behavioral health and addiction assessment and evaluation, treatment planning, medication management, case management and therapy. Agencies providing outpatient services are Charlotte Hungerford Hospital Behavioral Health Center, Community Mental Health Affiliates and McCalls.
Transitional Housing/Respite Services: Services include short-term care for individuals who are having problems in their home. Individuals receiving these services may be new to the area, waiting to be accepted into treatment, leaving a hospital setting or may be homeless. The service is a collaboration between the WCMHN-Torrington Area and Mental Health Connecticut.
Housing and Homeless Services and Shelter Plus Care: Western Connecticut Mental Health Network offers these services throughout our Network. Our housing program is responsible to administer and manage housing vouchers for an identified population experiencing homelessness. Through support and collaboration with these individuals, non-profit community providers and local landlords we strive to create a successful housing experience and integration for community living. The Shelter Plus Care Program provides rental assistance to persons/families that are homeless with disabilities.
Guardian Ad Litem Services: Guardian Ad Litem Services, Inc. (GALS) works collaboratively with clients, conservators and providers to ensure clients receive the most clinically appropriate services to enhance their recovery.
---
/ WCMHN Home Page /