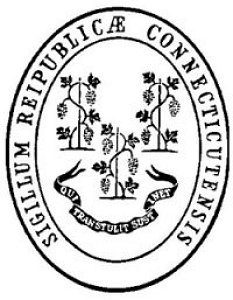 The Connecticut Mental Health Center
Law & Psychiatry
For more information, please visit our Yale Department of Psychiatry page.
Court-related services and training on the complex, and often difficult, border between mental health and the law.
The Law & Psychiatry division has five components that serve CMHC, the New Haven community, the courts and the Yale School of Medicine.
The New Haven Office of Court Evaluations conducts approximately 500 court-ordered evaluations per year. These statutorily mandated evaluations are ordered by the criminal courts in the New Haven, Ansonia-Milford, Waterbury, Meriden, and Middletown Judicial Districts. Evaluations include competency to stand trial and substance dependence evaluations as well as evaluations for treatment at Whiting Forensic Hospital.
The New Haven Diversion Program serves mental health clients involved in the New Haven criminal courts by providing assessment, referral, and follow-up for persons arrested on minor criminal charges. The program also provides training for the New Haven Police Academy and transitional planning for persons who are either newly incarcerated or being released from confinement.
Most recently the program was instrumental in the legislative initiative to expand jail diversion programs to serve all Connecticut courts.
The Law and Psychiatry Evaluation Service provides over 50 forensic evaluations each year at the request of attorneys, courts, licensing boards, national and state agencies, private business, insurance companies and private individuals. The myriad evaluations include Not Guilty By Reason Of Insanity defenses, presentencing evaluations, worker's compensation, ability to practice and fitness for duty, risk assessment, sexual deviance, and emotional damage evaluations under mental health law.
Overall, the impact of the division is considerable in shaping state legislation and policy development in an effort to assure quality and fair services for the mentally ill.
The Yale Forensic Psychiatry Fellowship Program enrolls four psychiatrists a year for an intensive 12-month program with placements in the Department of Correction, State's Attorney's Office, Federal Defender's Office, Department of Children and Families, Connecticut Valley Hospital, and the Yale Law School.
The Collaborative Divorce Project (CDP)
The Collaborative Divorce Project is an intervention and research program that tests and examines the effectiveness of a comprehensive divorce preventive intervention for children 0-6 years old and their families. The intervention incorporates research results and clinical expertise in a test of a collaborative law model that is expected to improve outcomes of divorce for children and parents by changing the institutional context in which divorce occurs. The program includes 160 families from two judicial districts. The grant funded research also provides post-doctoral training to graduate students in Law and Psychology and research experience to undergraduates, and works with the judiciary and lawmakers to shape policy regarding divorcing families and the welfare of their children within the family law system.
Statewide Training
The Law and Psychiatry Educational Center contracts to provide training and educational programs for DMHAS and other state agencies on a variety of forensic topics including risk assessment, confidentiality, competency evaluations and restoration. The consultation provided by the division is ongoing and addresses questions on subpoenas, testimony, mandatory reporting and risk management in the community.
---
Return to: CMHC Home