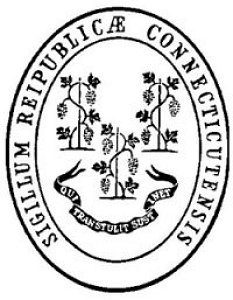 The Connecticut Mental Health Center
Abraham Ribicoff Research Facilities
For more information, please visit our Yale Department of Psychiatry page.
For 30 years, the Abraham Ribicoff Research Facilities have furthered our understanding and treatment of schizophrenia, depression, mania, development disorders, anxiety, stress, and drug and alcohol addiction.
Collaboration between the Clinical Neuroscience Research Unit (CNRU) and the basic science labs is the hallmark of these facilities.
On the CNRU, selected patients receive advanced, specially monitored care for their disorder, while living on the Unit.
In the basic labs, researchers use the most advanced scientific equipment to elucidate the biological, biochemical, and molecular basis of mental illness.
Ribicoff Research Facilities also foster:
Professional Training: Numerous psychiatrists, psychologists, nurses and social workers are trained at the Ribicoff Facilities each year.

Community Education: A yearly Conference teaches consumers and mental health care providers about the latest findings in neuroscience..

Federal and Private Research Funding: Over $3 million in funding from the State enables the Ribicoff Facilities to attract over $11 million each year in research funds from federal and private sources
Research Advances
Introduction of Clonidine for the treatment of narcotic addiction, which allows for rapid detoxification from opiates.

Development of new medications for depression, particularly for those resistant to available treatments.

Development of new antipsychotic drugs that have greater efficacy and fewer side-effects, revolutionizing the treatment of schizophrenia. These drugs reduce the need for inpatient beds and help return individuals to their communities.

Introduction of medications, such as Prozac and Zoloft, for the treatment of obsessive-compulsive disorder, the first pharmacologic and effective treatment ever available.


Introduction of Naltrexone in the treatment of alcoholism, an effective and inexpensive medication now in use nationally
To improve treatment for our patients, our research efforts follow many avenues studying medications, health policies, and the subtle variables of health, wellness and treatment.
OMOE: Office of Management and Outcomes Evaluation
The Office of Management and Outcomes Evaluation (OMOE) uses results of carefully designed studies to address and inform clinical decision making within the Center. Working with a variety of CMHC faculty and staff, OMOE reviews treatment and service utilization data to gain a better understanding of long-range patterns of help-seeking behavior,recovery and care. OMOE applies the tools of health services research, including statistical analyses of health service use data, to improve the quality and efficiency of mental health care provided at the Center.
Although a major focus has been CMHC's quality improvement, collaborations with the VA, La Clinica Hispana, and the Women's Behavioral Health division within the Department of Psychiatry, have broadened the scope of OMOE activities.
Recent projects include a study of the effects of bereavement on the survivor's mental and physical health, health service use, and health care costs. Another project has looked at ways to improve the integration and continuity of medical care provided to severely mentally ill women at heightened risk of HIV. Ongoing projects are examining medication compliance within our Hispanic population, and finding ways to measure and to enhance productivity among our clinical teams.
TRP: Treatment Research Program
The Treatment Research Program (TRP) conducts research aimed at improving the quality and efficiency of current treatments for illnesses from schizophrenia to affective disorders to anxiety disorders.
Major topics include the relative risk for tardive dyskinesia with newer vs. older antipsychotic medications, the influence on clinical outcomes of adhering to treatment guidelines for major depression, and the best long-term treatment strategies for panic disorder.
As part of the PRIME Clinic, the TRP also participates in studies of early schizophrenia; and, as part of the ROSE Clinic, in studies of recent onset schizophrenia. Future initiatives include screening patients taking antipsychotics for risk of diabetes, studying new treatments for early schizophrenia, and comparing medication vs. cognitive behavior therapy for generalized anxiety disorder.
Behavioral Health Policy and Research
The CMHC Program of Behavioral Health Policy and Research promotes the development of mutually beneficial partnerships between the Connecticut Mental Health Center and local and state governmental institutions addressing the interface of behavioral health and membership in society.
Drawing on Redlich's founding vision of a social psychiatry informed by the cross-fertilization of multiple perspectives, the Program draws on an inter-disciplinary pool of faculty from the Yale University Schools of Medicine, Nursing, Epidemiology and Public Health, and Divinity.
Activities include community-based service system development, policy development, research and evaluation, and training and education in the areas of urban poverty and homelessness, the behavioral health disabilities associated with these conditions, and the processes of rehabilitation and community integration that contribute to recovery.
The Program sponsors a variety of academic, policy, and research initiatives, including social and behavioral research grants with scholarly publications; efforts, in association with federal (e.g., HUD, NIH), state (e.g., DMHAS, DCF), and local government, policy makers, and others to address education, policy, and programmatic issues relevant to the Programs goals; and faculty seminars, university courses, public lectures, and conferences.
The Program emphasizes the development and evaluation, through intervention research, of state-wide and national models of public policy initiatives with significant legal, political, and social ramifications for our society.
Current examples include evaluating the potential role of cognitive remediation in improving vocational outcomes for people with psychiatric disabilities, establishing mental health action plans for public housing authorities, creating restraint-free environments in hospitals, the role of peer support in enhancing access and adherence to treatment, and the use of intensive peer outreach as an alternative to outpatient mental health commitment for people who are difficult-to-engage but who pose serious risk to themselves and/or the community.
---
Return to: CMHC Home