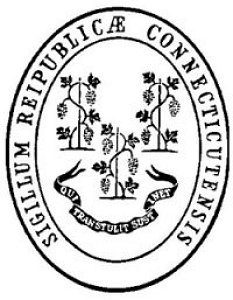 The Connecticut Mental Health Center
Available Services
The Connecticut Mental Health Center
34 Park Street
New Haven, CT 06519
(203) 974-7300 (203) 974-7295 (TDD)
Inpatient Services
Ambulatory Services
Philosophy of Care
Treatment at CMHC has two main goals:
Minimizing or eliminating a disorder's destructive impact on the person's life by reducing symptoms and preventing relapse; and

Assisting the person to construct a meaningful and satisfying life in the community
Admission
Clients are not denied care based on race, ethnicity, religion, or sexual orientation. No individual is denied initial evaluation, crisis, or emergency care.
The Mobile Crisis Intervention and Evaluation Unit at 34 Park Street, New Haven is the main portal of entry into services at CMHC. Individuals may access those services by walking-in or by scheduling an intake appointment.
The Hispanic Clinic, Substance Abuse Treatment Unit, ForDD Clinic, and the West Haven Mental Health Clinic are portals of entry as well and manage their own referral processes. Individuals may also access care through CMHC's mobile crisis service, or through referrals from local emergency rooms, hospitals or other community agencies.
CMHC assures that individuals are provided appropriate services, based on uniform
assessment procedures addressing psychiatric symptoms and history, substance use, medical
and psychosocial histories, personal preference and service needs.
Admission decisions regarding CMHC's inpatient beds are determined in consultation with Utilization Management staff from the DMHAS Office of the Commissioner. Residents of catchment areas 5, 6, 7, and 8 comprising the Greater New Haven area are generally given priority for admission to CMHC's beds.
In keeping with the mission of the Department of Mental Health and Addiction Services, residents of Catchment Area 7 with severe and prolonged mental illness, who are poor and without the means to access care elsewhere, are given priority for ongoing outpatient services at CMHC. If an individual has private insurance, entitlements, or other financial resources, he/she may be encouraged to seek treatment elsewhere. Individuals from Hamden are generally referred to Yale Behavioral Health Services of Hamden, unless clinic capacity or client preference necessitate other referral considerations.
The Hispanic Clinic, the Substance Abuse Treatment Unit (SATU), and the ForDD Clinic treat individuals from additional catchment areas due to their provision of specialized services. The West Haven Mental Clinic offers services to children from Catchment Area 6, as well as services to young adults from throughout the Greater New Haven area.
Inpatient-Specific Procedures
Pre-Admission Screeners receive referrals for inpatient care at CMHC. Referrals are generated through daily discussion with utilization management staff at YNHH, as well as through daily telephone communication with all area emergency departments. In addition, referrals are made by the general medical/surgical services of local hospitals, and by other hospitals or crisis services throughout the state. Pre-Admission Screeners collaborate with the Utilization Management staff from the DMHAS Office of the Commissioner and referring providers to determine if hospitalization is necessary or to identify safe alternatives to inpatient care as indicated.
All admission decisions are based upon medical necessity and level of care criteria.
Pre-Admission Screeners seek treatment authorization as required to facilitate admission decisions.
Outpatient-Specific Procedures
Upon entry into the agency, individuals are first seen by a registration counselor (unless clinical urgency precludes this), and demographic and insurance information is obtained.
After being seen by a registration counselor, individuals are seen by clinical staff and a formal clinical evaluation is started. The evaluation process may continue over several visits and includes assessment by a psychiatrist within the first three visits.
---
Return to: CMHC Home