Welcome
Squantz Pond State Park
New Fairfield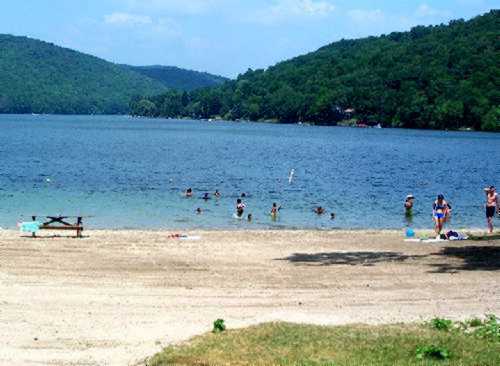 Squantz Pond offers four season enjoyment with steep, wooded slopes, a cool, blue pond and colorful foliage to delight visitors throughout the year.
ATTENTION SQUANTZ POND STATE PARK VISITORS:

The following rules are in effect and strictly enforced:

NO ALCOHOL ALLOWED
PETS ARE NOT PERMITTED IN THE PARK APRIL 15 - SEPTEMBER 30
Parking at Squantz Pond is extremely limited. Once capacity is reached, the park is closed, and will remain closed for the rest of the day. Please note there is no alternative parking, and cars parking or unloading on local roads and parking lots will be ticketed and/or towed.
PLEASE NOTE:
For current water quality alerts for this park, please visit www.ct.gov/deep/beachstatus
This property was acquired and/or developed with the assistance of the Land and Water Conservation Fund.


Content last updated April 2023