Welcome
Mohawk State Forest / Mohawk Mountain State Park
Cornwall/Goshen
The main road system from Route 4 to the mountaintop at Mohawk State Forest will be closed for several weeks, beginning Wednesday, February 19, 2020 to allow for hazard tree removal. There will be no foot or wheeled traffic access.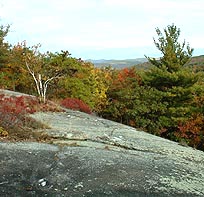 View the rugged hills of this wildlife sanctuary or visit a black spruce bog to experience a unique plant community.
Content last updated February 18, 2020.