Landscape Stewardship
Tools for Towns and Cities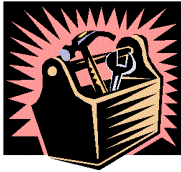 Governor Rell's Executive Order 15 regarding Responsible Growth.
Connecticut's Green and Growing Web Site
This site contains a comprehensive inventory of policies, plans, and programs administered by state agencies represented on the Inter-Agency Responsible Growth Steering Council.
The Municipal Primer - Your Guide to Creating a "Green and Growing" Community
Includes information on every DEEP program that has relevance to municipal activities and functions and introduces environmental concepts that municipal officials are encouraged to consider as they make their day-to-day decisions.
Livable Communities Toolkit (Capitol Region Council of Governments)
This toolkit presents practical approaches to regional and local development.
Content last updated September 26, 2008