Connecticut Project Food, Land, and People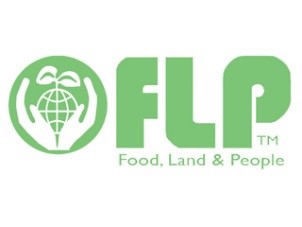 Project Food, Land and People provides educational support to formal and informal educators on the scope of agriculture and use of natural resources to provide for our needs. Through understanding of how we use resources and the diversity of products provided, we gain understanding of our decisions to conserve and provide for the future. Educational materials help open discussion for classrooms on food systems, sustainability, science of food, soils, and plant science, land and human interactions, making us part of the food web and ecosystems on Earth.
Workshop Schedules and Arrangements
Materials are provided in printed material form as a paper bound book. Workshops may be arranged for your location or you may register to attend scheduled workshops listed on the
DEEP Calendar of Events
.
Workshops may be scheduled for:
Full Day -- provides in-depth lessons on collection of topics and applications to curriculum, each participant receives Project Food, Land and People resource materials.
Half Day or 3 hour workshop -- provides participants with a specific topic focus and application for their classroom or educational needs and copies of materials, as they relate to that topic.
Sampler Session -- a shortened presentation and introduction to the materials and opportunities to acquire the resources through a workshop. These last one to two hours and provide a sample lesson from the guide, rather than the complete guide.
Educational Resources Available for Workshops
Materials are provided on CD format or through electronic download to your devices. There are a variety of ways the lessons may be obtained, from a full collection to individual purchase. Workshops may be scheduled for 2-5 hour blocks of time. If obtaining the resources through the workshop, the materials are included in the fee of $40.00/educator, or $30.00/educator, if registering 3 or more from a single location, $35.00 if two from a single location. Materials may also be obtained through the National FLP Website.
Content last updated October 2019