Southbury Training School (STS) Residents Move in to New Group Home in Hamden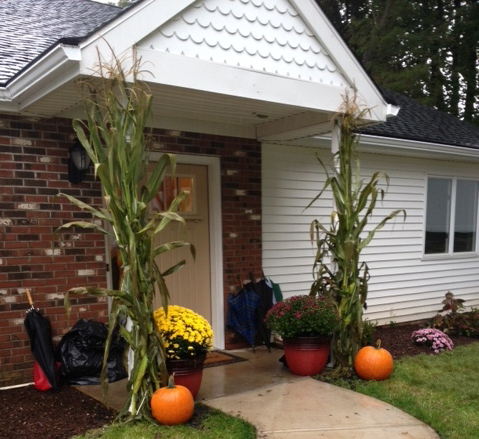 The Department of Developmental Services (DDS) held an Open House at the new DDS group home in Hamden. The home was developed for six residents from the Southbury Training School (DDS) who have chosen to move to the community.
In 2010, United States District Court Judge Ellen Bree Burns approved the Messier Settlement Agreement between the Arc of Connecticut and the Department of Developmental Services (DDS). The agreement brought an end to the Messier Lawsuit which was filed on October 6, 1996. In her ruling on the Messier Lawsuit, Judge Burns was concerned primarily with two main issues. The first was the need for Interdisciplinary Teams to make a professional judgment as to whether residents of the STS could be served in the community. The second was the requirement that the guardians of residents at the school make an 'informed choice' as to whether they remain at STS or receive services elsewhere.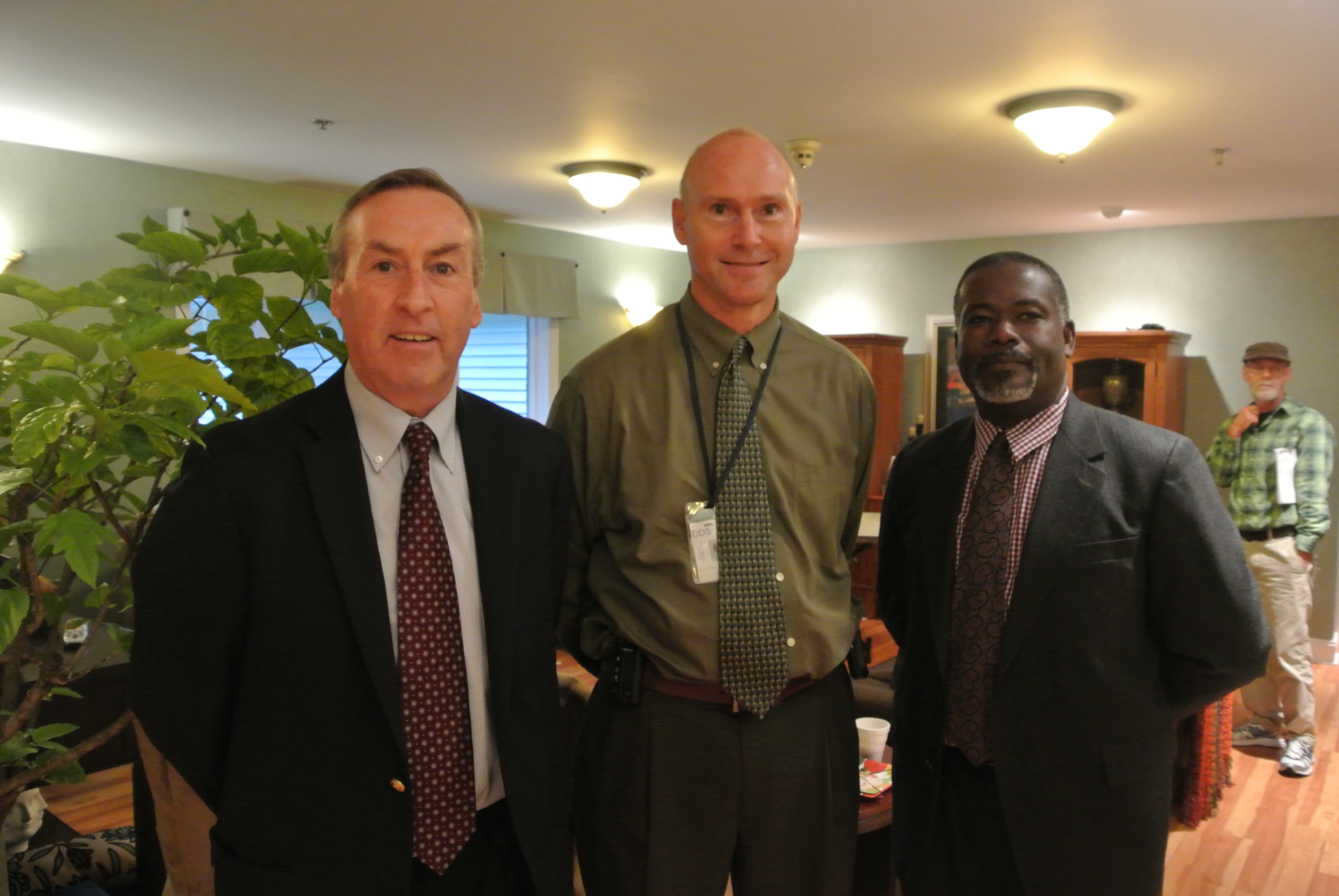 (l to r)
STS Director Eugene Harvey, SR Director Thomas Dailey and STS Assistant RD Jackson Pierre-Louis
DDS developed a plan to assure that guardians, family members, advocates and residents have sufficient information about community options in order to make an informed decision. Since the plan's implementation, forty residents are in the process of researching community options and more than twelve individuals are moving into homes in the community.
The DDS Hamden group home was renovated through a collaborative effort between STS and DDS's South Region Facility Maintenance Teams as well as contracted laborers. In addition, a recently retired DDS employee, Anne Dobronte volunteered her time to decorate the home.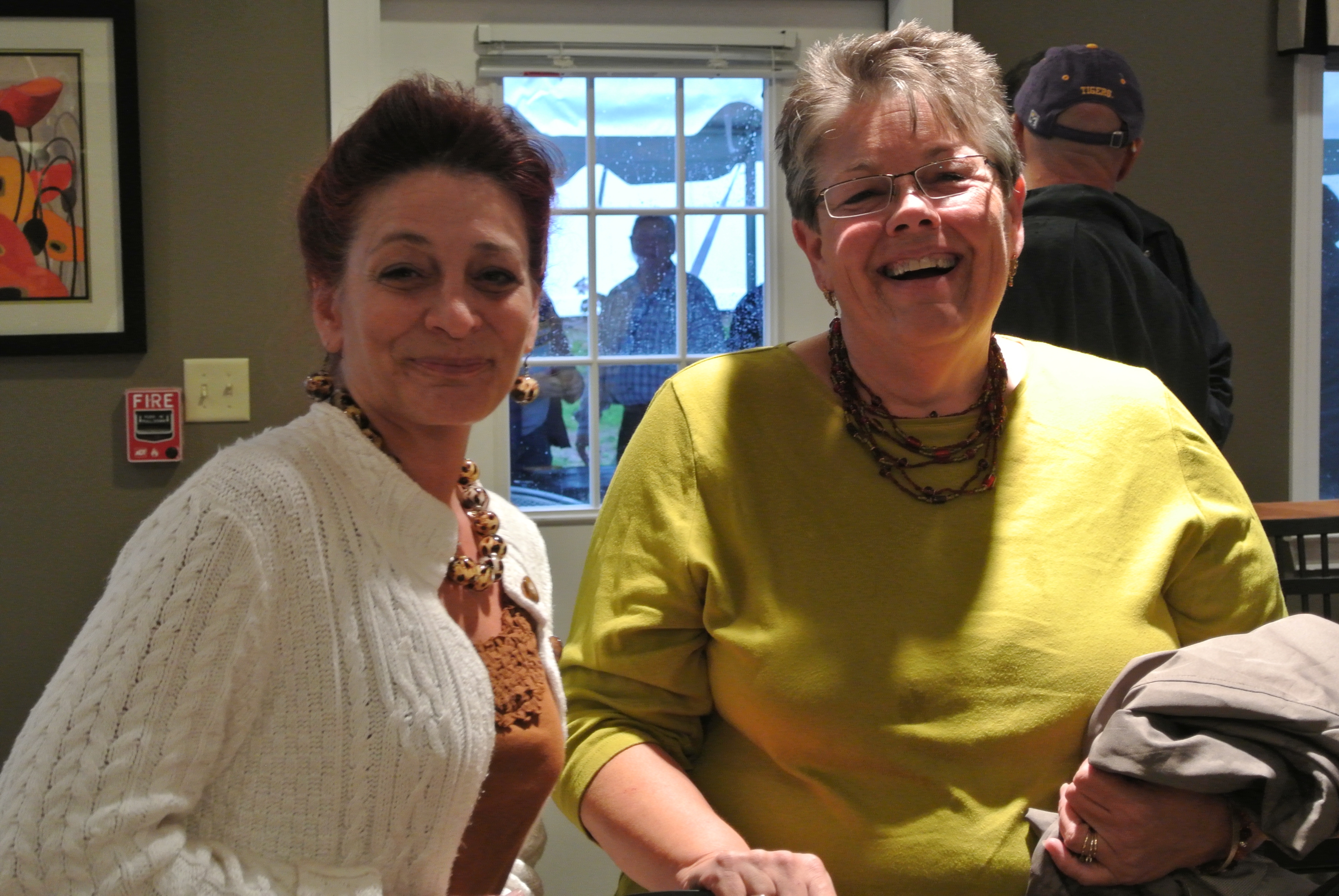 (l to r) Patricia Panasci, STS Unit Director and Susan Sullivan, STS Case Manager Supervisor
"I want to personally thank all the DDS employees who worked on this project and turned this house into a home for the six men from STS," said Commissioner Terrence W. Macy, Ph.D. "This is such an accomplishment, not just the renovation of the home, but the work that transition teams from STS and the SR did to make this a smooth transition for the men and their families."
More than 100 people attended the open house including the six gentlemen and their families. Employees from STS and the SR participated in welcoming the visitors including SR Director Thomas Dailey, STS Director Eugene Harvey and STS Assistant RD Jackson Pierre-Louis.

Employees from STS and SR gather in the kitchen to celebrate the opening of the Hamden group home.