Artist Paints Her Way Into Your Heart
by Joan C. Barnish, DDS Director of Communications
When you first climb the stairs, the hallway is dark and winding. But once you turn the last corner and enter, you are hit with a brightness of color that is almost blinding. I was amazed at how each painting was filled with life- lighthouses, birds, flowers or a tiger that are so real they jump off the canvas. These unique blends of color, carefully designed, are creations of Artist Kerri Quirk.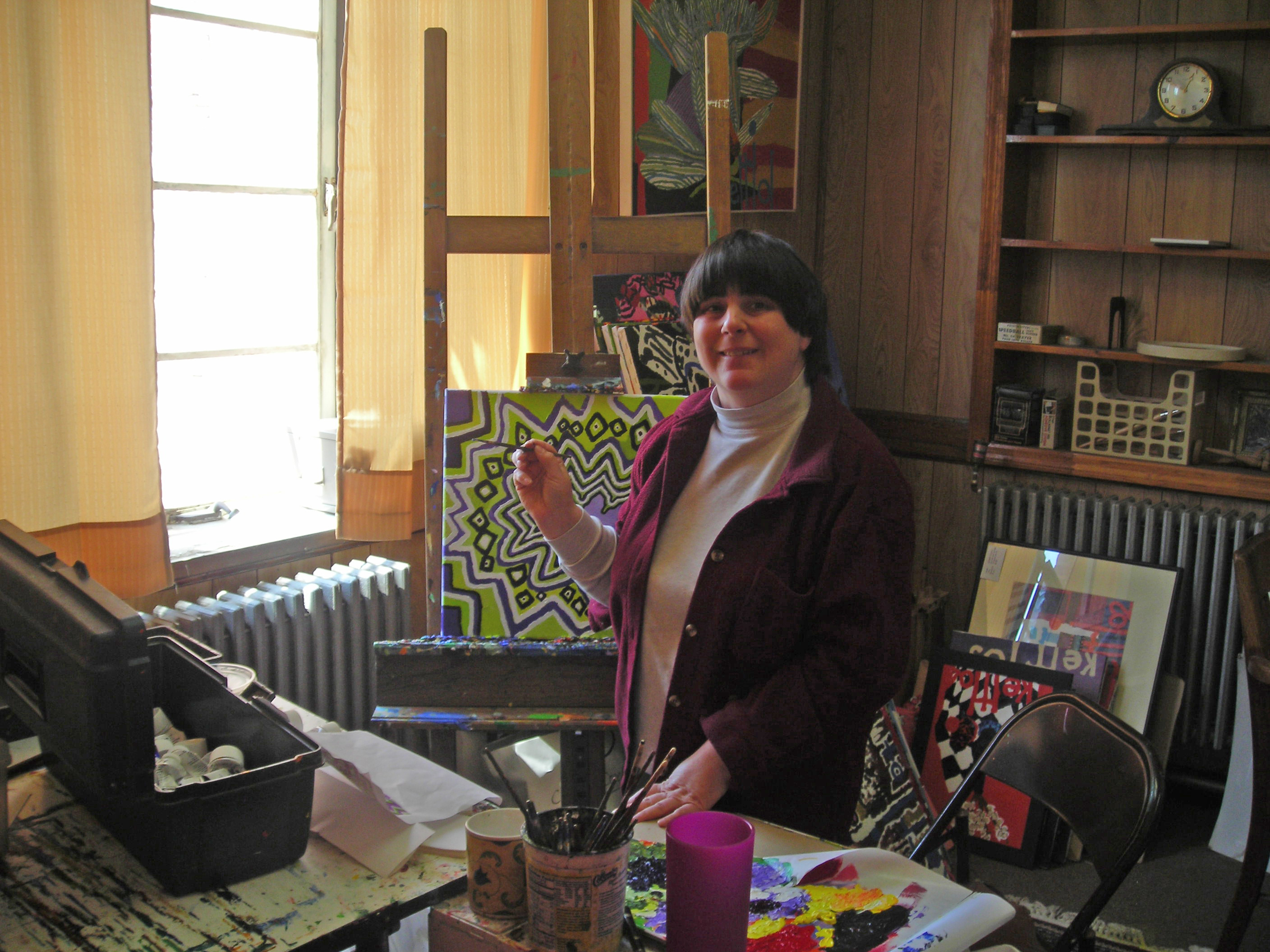 At first Kerri seems a little surprised to see a visitor in her studio in Willimantic, but my being there doesn't stop her from her life's work and neither does the challenges of a neurological disorder since birth. She is hearing impaired and uses some sign language to communicate, but according to her mentor, Artist Tom Menard, she would rather paint than sign.
"Painting, creating, designing are Kerri's way of communicating with the world," said Mr. Menard. "She does not miss a moment from the time she arrives in the morning until her day is done. Each day she paints canvas after canvas."
I smile at Kerri, letting her know I'm a friend. I'm amazed at her concentration. She barely raises her head until I take out my camera. She smiles and stands so I can have a full view of her latest work, and allows me to snap a photo.
Kerri is used to the cameras. She is an accomplished artist whose work has been exhibited in galleries throughout Connecticut, Boston, New York and Washington, D.C. She is a member of the Northeast Connecticut Art Guild and has won several prestigious awards.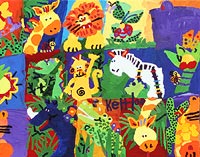 Kerri, 43, lives in a community living arrangement and receives services from Camp Horizons, a qualified provider of the Department of Developmental Services (DDS).
"Kerri used to paint when she was young, but it wasn't until she was encouraged by the staff of Camp Horizons that she really started to find her calling," said Kathleen Quirk, Kerri's mom. "It is a unique organization that brings out the best in everyone. They see only what someone can do and not what they can't."
Painting is not Kerri's only passion; she is also an accomplished weaver. Hanging in a corner of the studio, I noticed a beautiful hand woven silk scarf. Kerri's mom says Camp Horizons brought her to an adult education course where she learned to weave on a loom. When she is not painting in her studio, she is creating woven placemats, runners and scarves at home.
As I nosed through piles of paintings in the studio, I continued to be amazed at Kerri's attention to detail. She carefully mixes her acrylic paints until she finds the right color. She works methodically without stopping, except for lunch and the one day a month when she and Tom shop for supplies.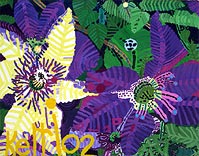 As I was heading back to Hartford, I couldn't help but think how spending time with Kerri was a humbling experience. Her patience, concentration, and attention to detail are all qualities that most of us struggle with every day, but for Kerri, it's like breathing. The best part of my day happened as I said my goodbyes. It was almost like Kerri's way of saying goodbye as she let me watch while she signed her latest painting "
Kerri
"- big, bold and full of color and life.