Press Releases
09/26/2014
State Gaming Officials Issue Warning about Bogus "Winning" Lottery Tickets Being Sold
HARTFORD, September 26 -- The Gaming Division of the Department of Consumer Protection is warning consumers that a person or persons in the Bridgeport and Norwalk areas are selling instant lottery tickets that have been altered to appear to be winning tickets, when in fact they are losing tickets and have no value.
"We have already received several complaints from victims who bought these tickets for between $500 and $2,000, believing that they could cash them in for the winning prize of $20,000," Consumer Protection Commissioner William M. Rubenstein said.
Consumers are reminded to buy lottery tickets only from authorized lottery retailers. Red alarm signals should go off any time someone is trying to "sell" a so-called winning previously-scratched ticket. Frequently, the con artists will approach a consumer and offer to "sell" that person a winning lottery ticket for an amount that is substantially less than the prize they claim to have won.  Providing a variety of reasons why they cannot cash the ticket themselves, the scammers seek to prey on the public's good will, and defraud unsuspecting consumers.
"The proper and only way to verify a winning ticket is through a retailer's lottery terminal or on the Lottery Ticket Checker available in all Lottery Retailer locations," Rubenstein said. "Don't take the word of anyone who offers you a 'winning ticket' for cash."
Agency investigators are working with local law enforcement to identify and apprehend the individual or individuals selling these bogus tickets.
"Our agency works to ensure the highest degree of integrity in the conduct of all forms of legalized gambling within the State of Connecticut, and we intend to enforce all appropriate laws with regard to these unlawful sales," Rubenstein said. "We thank the Lottery Corporation for its swift response and assistance in this matter."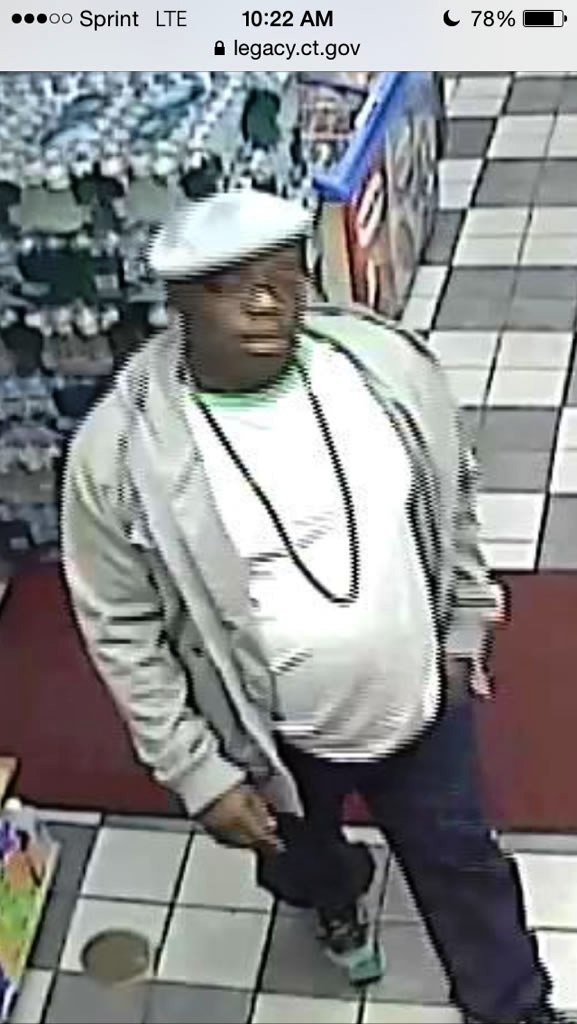 The Department released a photo of an unidentified person of interest in the investigation and asks for the public's help in identifying this person.  You may contact Investigator James Jepsen at 860-713-6286 or by email at james.jepsen@ct.gov.
Connecticut Lottery Corporation President and CEO Anne M. Noble reminds consumers that they can prevent being a victim of fraudulent actions.
"Scams of this nature are generally perpetrated by con artists who tamper with non-winning lottery tickets in an effort to defraud consumers and the State," Noble said. "We join Commissioner Rubenstein in encouraging consumers to stay alert and safe. If you are approached by someone who offers to 'sell' you a winning lottery ticket, just say no. Leave the area, contact your local authorities or the Department of Consumer Protection and provide a description of the con artist and any information that will assist authorities." 
-end-
Media Contact: Claudette Carveth
860-713-6022
Twitter: DCP on Twitter
Facebook: DCP on Facebook