Press Releases
02/28/2014
Connecticut Youth Invited to be Smart Consumers, Compete for Prizes in State Consumer Protection Week Contest
HARTFORD, February 28 -- Connecticut's young people aged 12 to 18 are the special focus during Consumer Protection Week, Sunday March 2nd through Saturday March 8th, at the Connecticut Department of Consumer Protection. The agency is hosting an online quiz and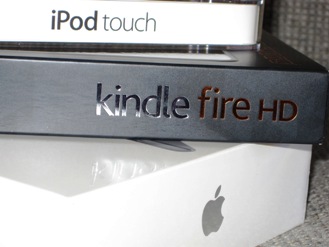 essay contest that will award three lucky winners an Apple I-Pad Mini, an Apple I-Pod Touch, or a Kindle Fire.
"We want to reach our younger constituency where they live, and that is with technology," Consumer Protection Commissioner William M. Rubenstein said today. "This generation is growing up with technology more than any other group of consumers, and will continue to use it to make purchasing choices throughout their lives. To educate youth about how to steer clear of fraud, scams, and plain old bad deals is to equip them with the basic tools they need as they face the world of digital currency and cyberdeals."
The contest, which will run throughout Consumer Protection Week from this coming Sunday through next Saturday, is based on the agency's SmartConsumer.ct.gov website. This site offers basic information about fraud and scams, credit, privacy issues, payday loans and other common consumer concerns. The contest is open to any Connecticut resident between 12 and 18 years of age.  Clicking on the banner at the top of the home page at www.smartconsumer.ct.gov will open the contest pages.
Contestants will first take a ten-question online multiple-choice quiz; all the answers can be found in the pages of the SmartConsumer website. Persons who score 100% on the quiz move on to the next phase, a 500-word essay about something they learned from the website and how it could apply in their lives. Official contest instructions and rules are also posted on the website. Winners will be announced and prizes awarded in April.
"Working at the Department of Consumer Protection, it took no time to realize that there is a different scam popping up at any given moment," Rubenstein said. "But while the scams may seem new, most are just updated versions of schemes that circulated 50 or even 100 years ago. Some details may be updated, but the deception is still the same. If we can help consumers to consistently spot these signs and clues, to trust their instincts and walk away, a great deal of fraud could be prevented."
More information on the SmartConsumer Contest can be found here. Official contest rules are at this link.  To enter the contest, visit www.smartconsumer.ct.gov between March 2nd and March 8th 2014.
-end-
Media Contact: Claudette Carveth
860-713-6022
Twitter: DCP on Twitter
Facebook: DCP on Facebook