Press Releases
01/16/2013
More than 560,000 Children's Pajama Sets and Sleepers Sold at Target are Recalled
More than 560,000 Children's Pajama Sets and Sleepers Sold at Target are Recalled
HARTFORD, January 16 – More than a half-million pajama sets and sleepers are being voluntarily recalled by the Consumer Product Safety Commission and Target Corporation of Minneapolis, Minnesota today for violating the federal flammability standards for children's sleepwear, posing a risk of burn injuries to children, the Department of Consumer Protection reported today.
"It's important that families know about this recall, and for children's safety, return these items to the store for a refund," Commissioner William M. Rubenstein said today.  "Flammability protection on children's clothing is a fundamental safeguard intended to protect children from burns."
The recall includes 42,000 Girls' Circo Fleece Blanket Sleepers sold exclusively at: Target and Target.com nationwide from August 2012 to October 2012 for about $13. The sleepers range in size from 12 months to 4T, and from XS to XL. Available in three prints, they have several tags sewn into the neckline. "Circo Sleepwear" is printed on the top tag, while "Target" and an item identification number appear on another tag.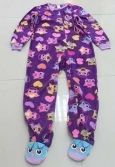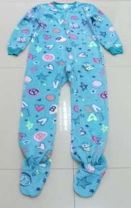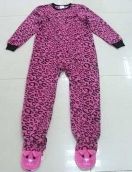 The recalled item numbers are:
Purple owl print:
075084974, 075084975, 075084976
243271104, 243271105, 243271062
Blue doodle print:
075085388, 075085389
075085390, 075085391, 075085392
243271047, 243271048
243271049, 243271050, 243271053
Pink leopard print:
075085340, 075085341, 075085342
243271066, 243271067, 243271068
In addition, about 560,000 children's Circo and Xhilaration cotton or cotton/fleece two-piece pajama sets are being recalled for failing to meet federal flammability standards for children's sleepwear, because they do not meet the tight-fitting sizing requirements. This poses a burn hazard to children.
The recalled pajama sets were sold in infant and toddler sizes 12M, 2T, 3T, 4T and 5T, and in girls and boys sizes XS, S, M, L and XL. There are a variety of colors and designs, including stars, dots, skulls, peace signs, cats, owls, footballs and camouflage. To see a complete list of item numbers included in this recall, visit the Target website. The item number is located on a tag on the shirt's side seam and on the pants at the waist. A tag printed on the neck of the pajamas states "Circo" or "Xhilaration."
The sets sold at Target stores nationwide and online at target.com from August 2012 through November 2012 for between $8 and $13.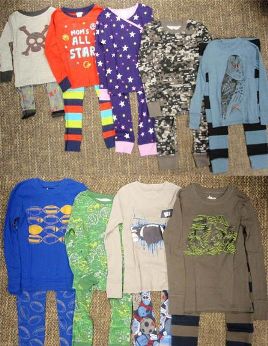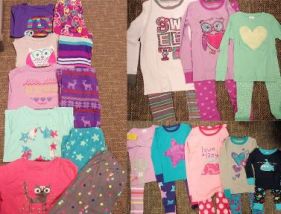 Consumers should immediately stop using the pajamas and return them to any Target store to receive a full refund. For more information, contact Target at (800) 440-0680 from 7 a.m. to 6 p.m. CT Monday through Friday, or online at www.target.com and click on the Product Recalls at the bottom of the page and then Children's and Baby Products.
-end-
Media Contact: Claudette Carveth
860-713-6022
Twitter: DCP on Twitter
Facebook: DCP on Facebook