Press Releases
05/17/2013
Bogus UST – US Telecom Invoices Resurfacing?
Department of Consumer Protection Seeks Information from the Public
HARTFORD, May 17 – Last June, the Department of Consumer Protection investigated the practices of a company that sent bogus invoices to government agencies, municipalities, schools, and businesses for technology maintenance services that were neither ordered nor provided. In September, the Department issued a cease and desist order, barring the company -- UST-US Telecom -- from doing business of any kind in Connecticut, and securing restitution for victims of its scam. Now, a new UST invoice has been received in Danbury and the Department is taking immediate interest.
"A non-profit organization shared with us the invoice they received from UST last month for a service that they didn't order and that was not provided," Consumer Protection Commissioner William M. Rubenstein said today. "UST agreed in writing last fall to never again do business of any type in Connecticut. While the company assures us that this invoice is an error, we are interested in hearing from any other Connecticut organization that received such an invoice since September 2012."
The invoice (right) provides no product information and no indication that a contract is being offered; it gives the impression that service was already rendered and payment is now due.
"Organizations should be wise to bogus invoices from UST, US Telecom or any other vendor, and should not send payment," Rubenstein said.
To help organizations avoid being defrauded by these or any bogus invoices, the Department of Consumer Protection advises fiscal staff to:
Watch for solicitations disguised as bills. Fake invoices are sometimes marked with the notice "This is not a bill.

Review all bills and invoices carefully. Be especially wary of any from companies that you are unfamiliar with.

Know the vendors you use regularly, and keep a list.

Make sure you have effective internal controls in place for the payment of invoices.

Verify all invoices with the person who authorized the purchase.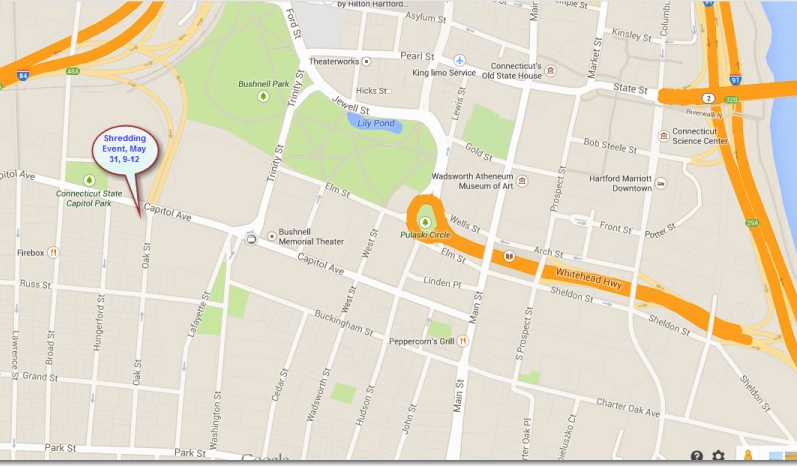 Any Connecticut organization that has received an "invoice" from UST or US Telecom after September after September 2012 is encouraged to notify the Department of Consumer Protection at dcp.frauds@ct.gov, and provide a scanned copy of the invoice, if possible.
-end-
Twitter: DCP on Twitter
Facebook: DCP on Facebook