Press Releases
06/13/2011
Manufacturer Voluntarily Pulls "FireGel" from Store Shelves, Sold at Bed Bath & Beyond, Due to Severe Burn Hazard
HARTFORD, June 13 - The Connecticut Department of Consumer Protection is alerting consumers to the voluntary recall of  FireGel, labeled as a "Safe Pourable Gel," manufactured by Napa Home & Garden, Inc., and sold at Bed Bath & Beyond. There have been numerous reports of burns, some severe, posing a life threatening situation, with use of this product. One such report involves a Connecticut consumer who is currently hospitalized.
"FireGel," is a gel fuel for citronella scented ceramic firepots utilized during the summer months to ward off insects. There is no wick, so consumers may not be aware if the firepot is lit and adding additional fuel to a lit firepot has resulted in explosions and burns. 

Department of Consumer Protection inspectors will be visiting Bed Bath & Beyond retail establishments today to check on the voluntary recall of this product.The Department will also be determining whether other retail outlets in the state have been selling the product. 

Commissioner William Rubenstein stated, "The Department of Consumer Protection is highly concerned over the recent burn incidents involving this product, and has opened an investigation coordinated with the United States Consumer Product Commission.We are doubly concerned because product label says it is "safe" when it carries significant risks."
Consumers are asked to cease use of this product until further information about its safety is available and to contact the Department of Consumer Protection at 800-842-2649 to report any issues with this product.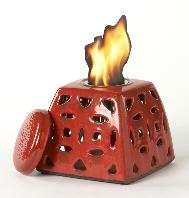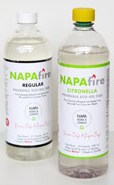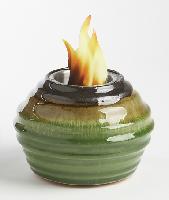 -end-
Media Contact: Claudette Carveth
860-713-6022
Twitter: DCP on Twitter
Facebook: DCP on Facebook