Press Releases
09/09/2011
Cloth Dolls Sold at Pottery Barn Kids are Recalled for Strangulation Hazard
HARTFORD, September 9 – The Department of Consumer Protection is alerting consumers about a recall of dolls sold at Pottery Barn Kids. The U.S. Consumer Product Safety Commission, in cooperation with Pottery Barn Kids, are voluntarily recalling Chloe, Sophie and Audrey soft dolls, from the Pottery Barn Kids' Girl Doll Collection.

The fabric dolls measure about 17 inches high and have hair made of yarn. The doll's name can be found on a tag sewn onto her bottom.

The hair on the Chloe and Sophie dolls may contain loops that are large enough to fit around a child's head and neck, and the headband on the Audrey doll, if loosened, can form a loop that fits around a child's head and neck. These loops can pose a strangulation hazard. Pottery Barn Kids has received a report in which a loop of the Chloe doll's hair was found around the neck of a 21-month old child. The child was not injured.
About 81,000 of the soft dolls were sold under the names Audrey, Chloe and Sophie in the United States and 1,300 in Canada, at Pottery Barn Kids stores, online at
www.potterybarnkids.com
and through Pottery Barn Kids catalogs from July 2006 to April 2011 for about $40.

Consumers should take these dolls away from children immediately; cut the looped hair of the Chloe and Sophie dolls and remove the headband of the Audrey doll to eliminate the strangulation hazards. Consumers may also call Pottery Barn Kids for instructions on how to return the affected dolls for a merchandise credit.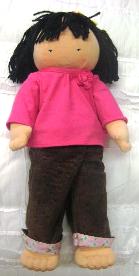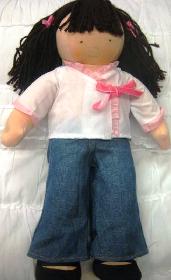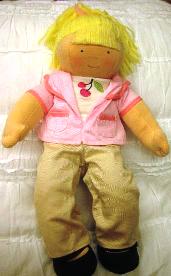 Contact Pottery Barn Kids toll-free at (855) 880-4504 between 4 a.m. and 9 p.m. PT seven days a week or visit the firm's website at
www.potterybarnkids.com

It is illegal to resell or attempt to resell a recalled consumer product.

###
Media Contact: Claudette Carveth
860-713-6022
Twitter: DCP on Twitter
Facebook: DCP on Facebook