Press Releases
09/30/2011
Children's Musical Wooden Table Toys Recalled Due to Choking Hazard
HARTFORD, September 30 – About 14,000 musical wooden table toys are being recalled today due to a choking hazard, according to the Department of Consumer Protection.  The U.S. Consumer Product Safety Commission (CPSC), in cooperation with Battat Inc., of Plattsburgh, New York, is announcing a voluntary recall of Battat's Musical Wooden Table Toys.
Small pegs on the xylophone toy can loosen and detach, posing a choking hazard to young children. The CPSC and Battat have received nine reports of loose and detached pegs. No injuries have been reported.
Manufactured in China and sold at music and toy stores nationwide and on the Internet from September 2006 to October 2010 for about $30, the table has a green painted surface and colorful instruments affixed to the top. The table stands about  7 ½ inches tall and has three supporting legs. Instruments included on the table include a xylophone, cymbal, drum and two drumsticks.
Consumers should immediately take the recalled toy away from children and contact Battat to receive a free replacement product. It is illegal to resell or attempt to resell a recalled consumer product.
For more information, contact Battat at (800) 247-6144 between 8 a.m. and 5 p.m. ET Monday through Friday or visit the firm's website at www.battatco.com.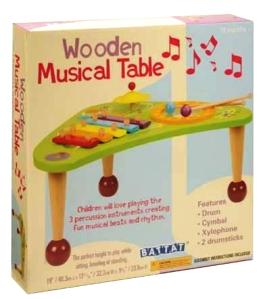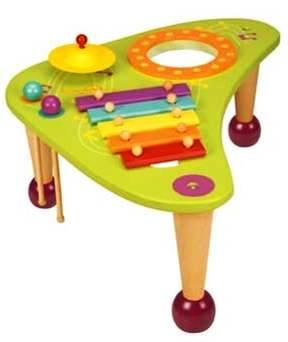 -end-
Media Contact: Claudette Carveth
860-713-6022
Twitter: DCP on Twitter
Facebook: DCP on Facebook