Press Releases
09/23/2011
Bridgeway Bicycles Sold at Wal-Mart are Recalled Due to Fall Hazard
WASHINGTON, D.C. - The Department of Consumer Protection is alerting consumers today about a voluntary recall of about 91,900 bicycles sold this year at Wal-Mart stores.
The U.S. Consumer Product Safety Commission, in cooperation with Bridgeway International of Naples, Fla. announced a voluntary recall of "NEXT"-branded men's 26-inch hybrid bicycles because it found that the bicycle chain can break, causing a rider to lose control and fall. There have been 11 incident reports, including nine reports of injuries involving lacerations and contusions.
The recalled bicycles are red or orange. "Power X" and "Suspension" are printed on the frame, and model number LBH2611M or LBH2611M2 can be on the frame between the pedals.  Manufactured between January 1, 2011 and April 20, 2011, the bicycles can be identified by the Date Codes 20110101 to 20110418, located on a sticker on the bottom of the bicycle frame (see photos, below.) Manufactured in China, the bikes were sold at Wal-Mart from February through July 2011 for about $100.
Consumers who have a Bridgeway 26-inch hybrid bike bought at Wal-Mart earlier this year should immediately stop using it and inspect the label on the bottom of the bicycle frame. If your bicycle has a code that falls within the ranges below, please contact Bridgeway International for a free repair.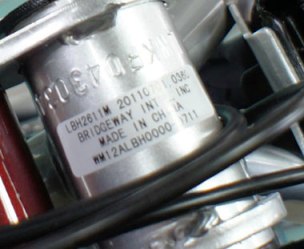 Recalled date codes 
| | |
| --- | --- |
| Production Date | Date Code Number |
| January 2011 | 20110101 XXXX - 20110131 XXXX |
| February 2011 | 20110201 XXXX - 20110228 XXXX |
| March 2011 | 20110301 XXXX - 20110331 XXXX |
| April 1st - 18th 2011 | 20110401 XXXX - 20110418 XXXX |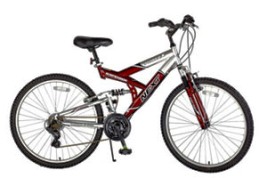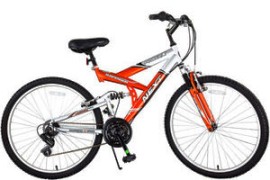 For additional information, contact Bridgeway International at (877) 934-3228 anytime or visit the firm's website at www.powerxbike.com. It is illegal to resell or attempt to resell a recalled consumer product.
-end-
Media Contact: Claudette Carveth
860-713-6022
Twitter: DCP on Twitter
Facebook: DCP on Facebook
{"commands":[{"click":"chrome:field:editcontrol({command:\"webedit:edithtml\"})","header":"Edit Text","icon":"/temp/iconcache/office/16x16/pencil.png","disabledIcon":"/temp/pencil_disabled16x16.png","isDivider":false,"tooltip":"Edit the text","type":null},{"click":"chrome:field:execute({command:\"bold\", userInterface:true, value:true})","header":"","icon":"/temp/iconcache/office/16x16/font_style_bold.png","disabledIcon":"/temp/font_style_bold_disabled16x16.png","isDivider":false,"tooltip":"Bold","type":null},{"click":"chrome:field:execute({command:\"Italic\", userInterface:true, value:true})","header":"","icon":"/temp/iconcache/office/16x16/font_style_italics.png","disabledIcon":"/temp/font_style_italics_disabled16x16.png","isDivider":false,"tooltip":"Italic","type":null},{"click":"chrome:field:execute({command:\"Underline\", userInterface:true, value:true})","header":"","icon":"/temp/iconcache/office/16x16/font_style_underline.png","disabledIcon":"/temp/font_style_underline_disabled16x16.png","isDivider":false,"tooltip":"Underline","type":null},{"click":"chrome:field:insertlink","header":"","icon":"/temp/iconcache/office/16x16/link.png","disabledIcon":"/temp/link_disabled16x16.png","isDivider":false,"tooltip":"Insert a link into the text field.","type":null},{"click":"chrome:field:insertimage","header":"Insert image","icon":"/temp/iconcache/office/16x16/photo_landscape.png","disabledIcon":"/temp/photo_landscape_disabled16x16.png","isDivider":false,"tooltip":"Insert an image into the text field.","type":null}],"contextItemUri":"sitecore://master/{3394AF98-03B2-4803-90F5-8F7808A9C50F}?lang=en&ver=2","custom":{},"displayName":"Contact Info","expandedDisplayName":null}
[No text in field]
{"commands":[{"click":"javascript:Sitecore.PageModes.PageEditor.postRequest('webedit:fieldeditor(command={1DE2582A-575B-4022-98B4-E66EA87E7AB1},fields=Show Social Buttons,id={3394AF98-03B2-4803-90F5-8F7808A9C50F})',null,false)","header":"Edit Fields","icon":"/temp/iconcache/people/16x16/cubes_blue.png","disabledIcon":"/temp/cubes_blue_disabled16x16.png","isDivider":false,"tooltip":"Edit the following fields: Show Social Buttons","type":null}],"contextItemUri":"sitecore://master/{3394AF98-03B2-4803-90F5-8F7808A9C50F}?lang=en&ver=2","custom":{},"displayName":"Toggle Social Buttons","expandedDisplayName":""}

Toggle Social Buttons
Twitter: DCP on Twitter
Facebook: DCP on Facebook