"CAT" Bulletins - Multi-Language Information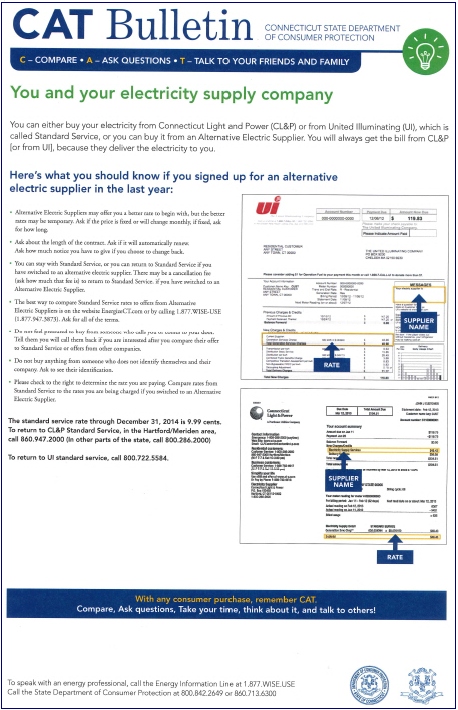 Easy-to-read "CAT Bulletins" (Compare/Ask questions/Take your time) are one of the newest tools we use to reach consumers who understand and speak other languages.
Below is the first in what will be a series of one-page flyers that offer consumer information, scam prevention tips and solutions. They will be printed and posted online in English and 11 other languages found in Connecticut communities.
To receive CAT Bulletins (English and/or other languages) as they are developed, or to suggest community leaders who can help distribute the Bulletins within non-English speaking communities, please email
catherine.blinder@ct.gov
Cat Bulletin #1: You and your electricity supply company