Holiday Shopping Tips
These tried and true tips bear repeating, because when it comes to the retail market, there's bound to be some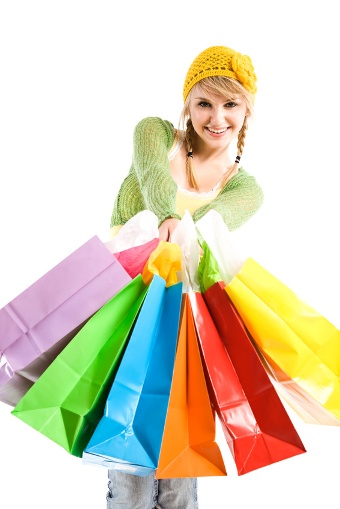 new twist on an old theme! Take a few minutes to review these golden oldies before heading out to shop this year!
Read sale flyers carefully. Watch out for items where the ad says quantities limited, no rainchecks, or not available at all stores. If a Connecticut store doesn't have that sale item you saw advertised in the paper, you have the right to a raincheck, with some exceptions. Fact sheet on Rainchecks
Shop around. One store's sale price may still be higher than another's everyday price. When comparison shopping, make sure you have the item's manufacturer, model number, stock number or other identifying information to be sure you're comparing the same two items.
Check online to get an idea of the range of prices being asked for a particular item. Some websites may even compare prices offered at stores in your area.
Many stores will match, or even beat, their competitors' prices. Read the merchant's pricing policy carefully, however. It may not apply to all items.
Ask about sale adjustments. If you buy an item at regular price and it goes on sale the next week, can you get a credit or refund for the discounted amount? What documentation will you need?
Ask about refund and return policies. In Connecticut, sellers can set any refund or exchange policies they choose, provided that they post the policy in a conspicuous place for customers to see. Find out what the "restocking fee" will be, especially on large items like televisions and computers. Stores are allowed to charge you for the cost of returning the unwanted item to their warehouse. If there is no return/refund notice posted, you may, within seven calendar days, return any new, unused item to the store with a proof of purchase, and get a cash refund on a cash sale, or a credit to your charge account on a credit card sale. See exceptions…
Most gifts holiday gifts are purchased long before the actual holiday, so it may be well past seven days when you return the item.Technically, the store is under no obligation to refund your money or exchange the item, although most stores have an extended refund policy during the holiday season. Find out the policy before you buy!
If the holiday return date is not printed on your receipt, ask the sales clerk to to mark and initial the return date on the store receipt.
Don't buy expensive service agreements.Extended warranties are often a bad deal for consumers because research shows that products seldom break within the extended-warranty window (typically around three years), and when they do break, repairs often cost about the same as the cost of the warranty.