Message from the Commissioner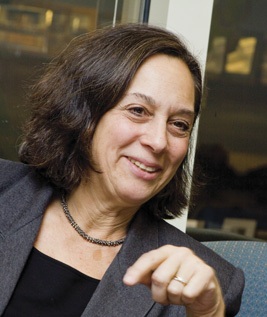 All children in our care and custody healthy, safe, smart and strong… It is a vision that both is eloquent in its simplicity and enormously complex to achieve. It is, however, achievable over time. Not by the Connecticut Department of Children and Families acting on its own, but acting in partnership with families who seek or need assistance, with the communities in which they reside, with our state agency partners and the advocates whose insights continue to be invaluable.
We issue this Strategic Plan at the middle point of this administration, after newly two years of a four year term under Connecticut's Governor Dannel Malloy. It has been a period of rapid change as we move from an agency focused quite exclusively on safety and placement to an agency focused on supporting families in their proper role of raising healthy, safe, smart and strong children. Despite the pace of change and the predictable turbulence as we all learn new roles and create new partnerships, preliminary results confirm that the direction is correct and that we are, as an agency, learning how to make truly transformational change.
This Plan is anchored in Connecticut's Results Based Accountability (RBA) framework, and it will enable the Department of Children and Families to contribute to the newly issued CT Kids RBA Report Card that tracks results for all of the children in the State of Connecticut. We are fully cognizant that, at any point in time, the Department serves fewer than 5% of the state's youngsters. We are also fully aware, however, that these are the most vulnerable children and youth in Connecticut and that they represent 100% of the youngsters for whom help is sought as the result of abuse and neglect.
Our legislative mandate is large and complex, including the provision of child welfare, children's mental health, substance abuse and juvenile justice services. We also have a significant statutory mandate to advance the prevention of risks to children and the responsibility to promote their health, learning and well-being. We find the literature on the neuroscience of early development compelling, and coupled with our increasing understanding of the long-term, negative impact of early trauma, we have elevated our prevention mandate to be the very first strategy in this Plan.
Because many of the challenges that children experience have to do with the circumstances of their families and their communities, we face some predictable challenges in the delivery of services to them. A recurrent need, documented over the past three decades, concerns access to appropriate interventions for parental substance abuse, domestic violence and mental illness. Another daunting challenge that touches our families is the overwhelmingly negative impact of poverty on family and community well-being. To assure that the families of the children we are charged to serve can receive essential supports and treatment services, we must and we will find new and better ways of partnering with the Connecticut Department of Mental Health and Addiction Services, the Department of Social Services, and the Department of Labor to serve families who are already on all of our caseloads.
We are also deeply aware that some of the families we serve have experienced challenges over several generations. These multi-generational, high risk families require a deeper and more sustained engagement across state and communities agencies if we are, as a State, going to promote the health and well-being of children, families and community and put an end to the intergenerational flow of families into our service systems.
In addition to our commitment to work better, smarter and stronger with our state agency partners, the Department of Children and Families also understands that our mission of "healthy, safe, smart and strong" must apply equally to our workforce and the workforce of our private provider partners. Therefore, this Plan includes a series of strategies designed to advance improvements in public and private workforce development, public and private management capacity, and a commitment to expanding public and private learning opportunities.
Finally, we fully understand that the resources we will need to build a regional network of effective, family- and community-based services and supports must come from within the Department's current operational budget. We have made great progress in returning children from costly congregate placements and preventing many out-of state residential placements as well. This policy shift, made to better serve children and youth, has also resulted in financial savings. With the support of the Governor's Office of Policy and Management and the Connecticut General Assembly, we have been able to redirect and reinvest some of these resources to support children, youth and families in a family setting and with community services. We expect this period of savings and reinvestment to continue.
In this plan we reference a book written by the CEO of IBM, Lou Gerstner. Under his leadership, IBM – then a massive, lumbering mainframe company – was transformed into a fleet of foot, very effective and highly profitable service corporation. In this book, Who Says Elephants Can't Dance, Gerstner wrote:
"At the end of the day a successful, focused enterprise is one that has developed a deep understanding of its customers' needs, its competitive environment, and its economic realities. This comprehensive analysis must then form the basis for specific strategies that are translated into day-to-day execution."
All of the planning and visioning in the world will not be successful without capable, effective execution. As Commissioner of the Connecticut Department of Children and Families, I am deeply committed – as are the members of our staff and our provider partners – to the continued transformation of DCF into a highly effective organization, while never forgetting that, at the end of each of our days there are real children and families whose health, safety, learning and well-being are dependent in large part upon the work we do and the partnerships we create with them and other responsible members of this community.
Joette Katz, Commissioner
Connecticut Department of Children and Families