Private Pond, Guilford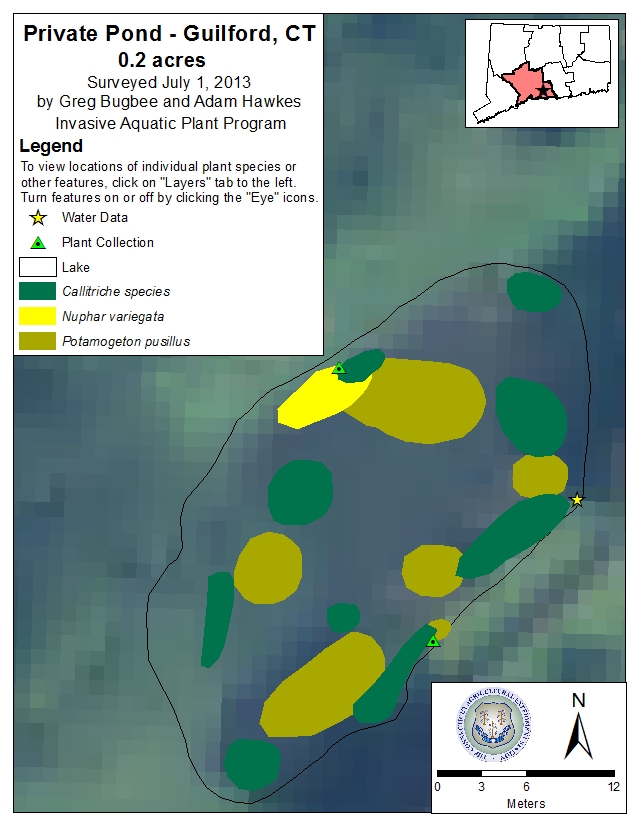 Private Pond is a 0.2-acre pond located on private property in Guilford, CT. An aerator is located in the center of the pond to help reduce algal blooms.
The CAES IAPP 2013 vegetative survey found the presence of three species, none of which were invasive. The most commonly found species were water starwort (
Callitriche
species) and small pondweed (
Potamogeton pusillus
). These plants were cohabitating in small to medium patches sporadically throughout the pond. One small patch of yellow water lily (
Nuphar variegata
) was found in the middle of the northern shore.