Invasive Aquatic Plant Workshops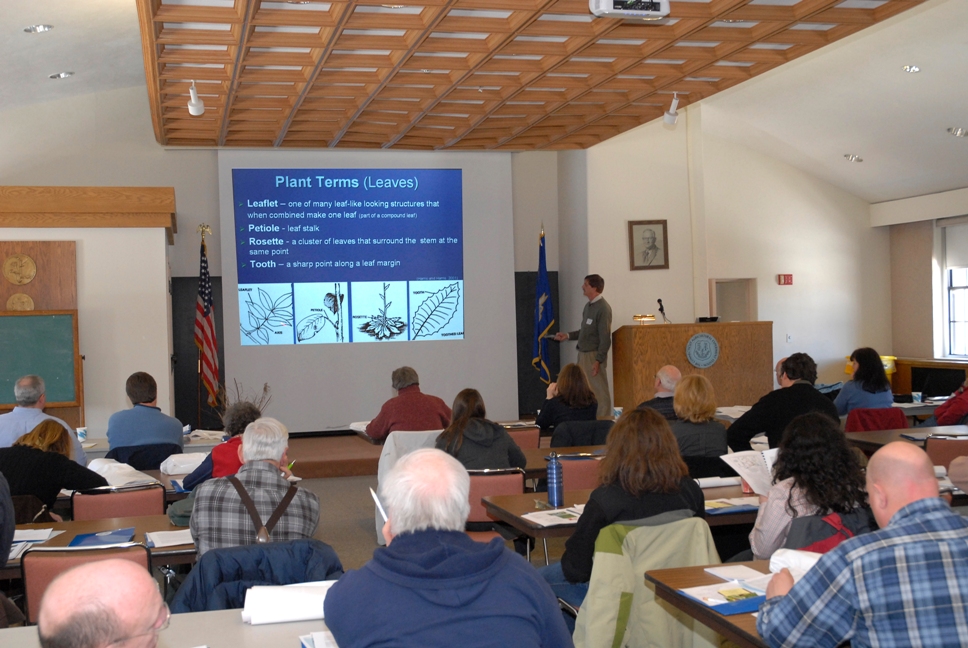 The Connecticut Agricultural Experiment Station Invasive Aquatic Plant Program (CAES IAPP) offers invasive aquatic plant workshops to interested groups. The intent of the workshops is to increase education and awareness. In turn we hope this increases the likelihood that the invaders will be found early, so they can be more easily eradicated. During the workshops, CAES IAPP scientists will offer instruction on how to distinguish invasive from native plants, conduct lake surveys and map vegetation. Live native and non-native plants will be available for close inspection, and identification aides will be provided. In addition, information about the prevention of invasive aquatic plant introductions will be discussed.
Since the workshops began in 2005, over 1,000 people have attended from over 100 Connecticut towns. Groups have included lake associations, municipal officials, state and federal government employees, Connecticut Envirothon students, Connecticut Federation of Lakes (CFL) members, etc.
Groups interested in scheduling a workshop should call or e-mail Gregory Bugbee: (203) 974-8512 or gregory.bugbee@ct.gov.