STATE OF CONNECTICUT
Department of Public Safety
1111 Country Club Road
Middletown, Connecticut 06457

Contact:

FOR IMMEDIATE RELEASE

May 18, 2011

State Police SNTF Make Narcotic Arrest
On May 16, 2011 the Connecticut State Police Statewide Narcotics Task Force-North Central Office developed information about a narcotics delivery being made to Connecticut via a delivery service.
Narcotics Detectives developed leads and information that caused narcotics detectives to apply for a search and seizure warrant from the Superior Court in Enfield. Narcotics Detectives set up surveillance on the narcotics package, and when the suspect arrived and took possession of the narcotics package he was immediately taken into State Police custody. The suspected narcotics were immediately seized by SNTF Narcotics detectives.
Once taken into custody, the suspect was transported to Troop H-Hartford, processed, and charged with numerous narcotics and narcotics related offenses.
Detectives seized 102 kilos of cocaine estimated at approximately $6 million dollars.
ARRESTED: Edwin Olivo DOB 03/21/74
1765 Townsend Ave.
Bronx, NY
COURT: GA #13 Enfield Superior Court
May 19, 2011
BOND: $2 million dollars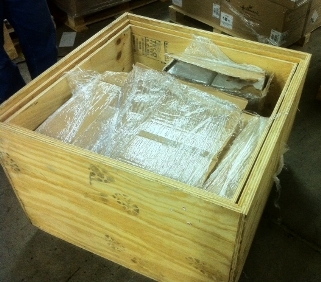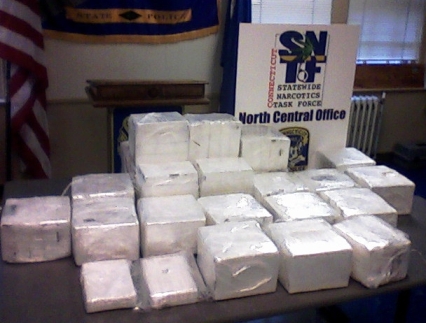 ###END###
Lt. J. Paul Vance