STATE OF CONNECTICUT
Department of Public Safety
1111 Country Club Road
Middletown, Connecticut 06457

Contact:

FOR IMMEDIATE RELEASE
June 22, 2011
STATE POLICE INVESTIGATE ACCIDENT, SEEK PUBLIC'S HELP
The Connecticut State Police at Troop G in Bridgeport are continuing to vigorously investigate the death of a 40-year-old female who was a passenger in the right front seat of a Ford Escape, when she was fatally injured after being struck by a metal object that penetrated the front windshield.
This accident occurred on Saturday, June 18, 2011, at approximately 12:34 p.m. on Interstate 95 southbound between exits 5 and 4 in the town of Greenwich. The Ford Escape was traveling southbound in the left lane when the metal object struck and penetrated the front windshield, striking the victim.
State Police Investigators believe that the metal object came from a vehicle that was traveling northbound, based on the projectile's path of entry.
The metal object (see photos below) is a one-inch in diameter, threaded bolt, approximately 3-1/2 inches long with a 2-1/4 inch washer welded to it, along with a black metal flange. The item is believed to be a locking pin or what is commonly referred to as a "Dog's ear" from a one-ton (mason) dump truck. This pin may have been defective or malfunctioned, causing it to break away from the vehicle.
State Police are asking anyone who may have witnessed this accident, or knows the identity or whereabouts of the vehicle that may have lost this item, to contact the State Police in Bridgeport, Troop G at 203-696-2500.
The investigation into this incident is continuing.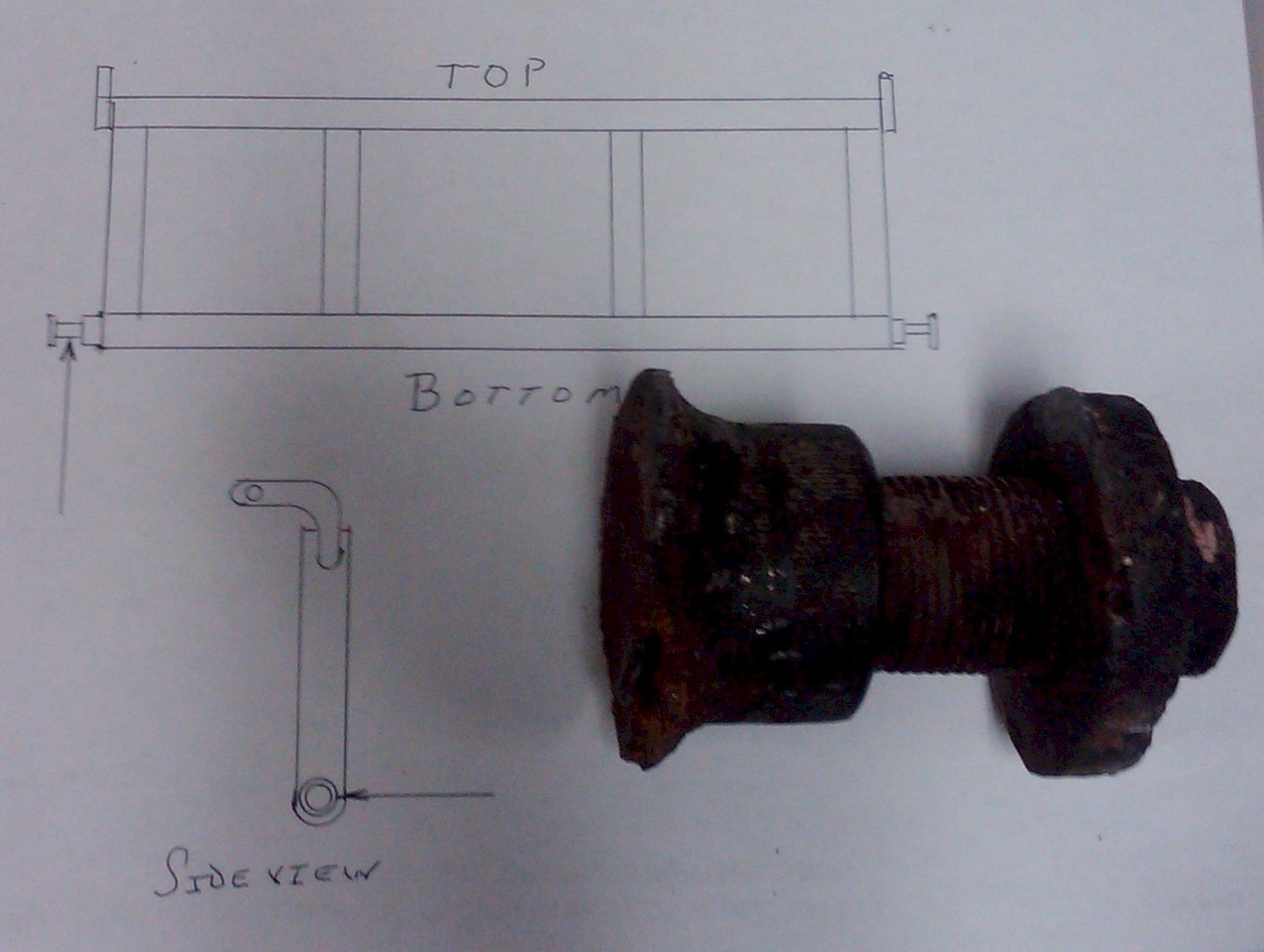 ###END###
Lt. J. Paul Vance