STATE OF CONNECTICUT
Department of Public Safety
1111 Country Club Road
Middletown, Connecticut 06457

Contact:

FOR IMMEDIATE RELEASE

February 2, 2011

State Police Investigate Branford Robbery
Today 02/1/11, State Police Troop G received a 911 call from the clerk at the Faber News Convenience Store inside the I-95 Northbound Branford Rest Area advising that the store had just been robbed.
The clerk advised that a black male with a shaved head, green coat and blue jeans had implied that he had a gun and demanded the money from the cash register. In addition the suspect took 8 packs of Newport cigarettes and then fled on foot out the front of the rest area. There were no injuries.
Troopers and officers from Branford Police Department responded to the scene and searched the area for the suspect with negative results. Also searching the area was a State Police K-9 team.
Troopers determined that a small amount of cash and 8 packs of cigarettes were taken.
Forensic and physical evidence were gathered at the scene and witnesses were interviewed.
Troopers seized several still photos from the surveillance cameras and are attached to this release. Additional Video from the surveillance cameras is being examined for information in this investigation.
State Police are asking anyone with information or anyone who may have seen anything in the rest area to contact State Police at 203 696-2500. All calls will be kept confidential.
The investigation is continuing.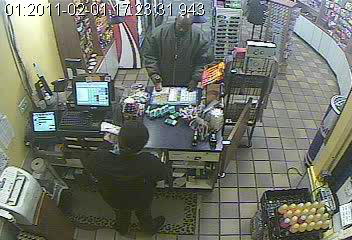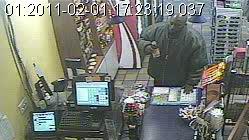 ###END###
Lt. J. Paul Vance