STATE OF CONNECTICUT
Department of Public Safety
1111 Country Club Road
Middletown, Connecticut 06457

Contact:

FOR IMMEDIATE RELEASE

4/28/2011

State Police Investigate Bank Robbery
On 4/28/2011 at approximately 9:20 a.m., State Troopers from Troop A- Southbury and the Sherman Resident State Trooper's Office responded to the Webster Bank located at the intersection of Routes 37 and 39 in Sherman for a reported bank robbery.
Responding troopers determined that a lone male entered the bank, approached a teller and demanded cash. The suspect fled the bank in an older model, light gray, 4 door vehicle, possibly a Volvo with laundry baskets in the back seat. The suspect is described as a white male, in his mid-late 20's, approximately 6' with a medium build wearing jeans, a gray zippered hoody sweatshirt with a bright yellow stripe around the bottom, and sunglasses.
The area was searched immediately after the robbery by State Police K9 teams and Troopers. All surrounding police departments, including New York, were notified, and were given a description of the suspect.
State Police Western District Major Crime Detectives responded to bank to document the crime scene and gather evidence. Detectives are conducting a criminal investigation into this robbery. Detectives interviewed several witnesses and obtained information regarding this robbery.
Anyone who may have been in the area and observed anything suspicious in the area prior to or immediately after this robbery is asked to contact State Police Troop-A 203-267-2200. All calls will be kept confidential.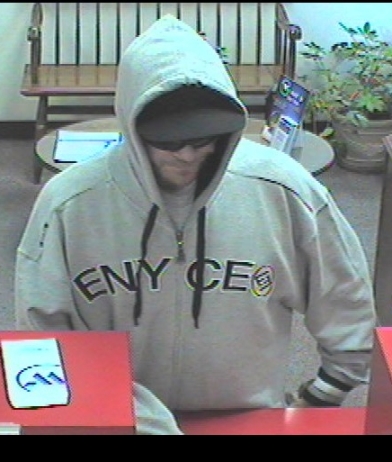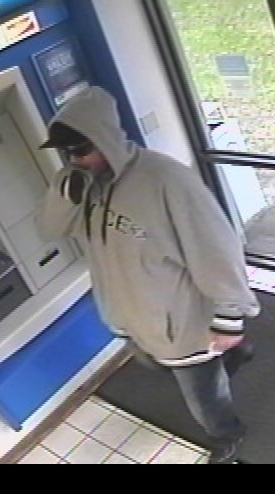 ###END###
Lt. J. Paul Vance