STATE OF CONNECTICUT
Department of Public Safety
1111 Country Club Road
Middletown, Connecticut 06457

Contact:

FOR IMMEDIATE RELEASE
September 26, 2011
STATE POLICE & COVENTRY PD BANK INVESTIGATE BOMB THREATS
Over the past few days, First Niagara Bank branches in both Coventry and Mansfield have received threatening telephone bomb threats.
The female caller has threatened that an explosion would take place at the commercial establishments. Upon receipt of the telephone threat, State Police Bomb Squad Troopers and State Police Bomb K-9 teams responded and conducted searches of all the bank facilities with negative results.
Coventry and State Police have undertaken a criminal investigation in an attempt to identify the female caller. Troopers and Coventry Detectives have developed information and leads in this criminal case.
Presently, Troopers are looking to identify the female in THIS VIDEO who is described as a white female, wearing a light colored top with a pony tail. Investigators believe that she may be driving a green SUV-type vehicle.
Troopers and investigators are seeking the identity of this female. Anyone who may identify this female is asked to call State Police at Troop C in Tolland at 860-896-3200 or State Police Crime Tips (anonymous) 860-896-3237. All information and calls will be kept confidential.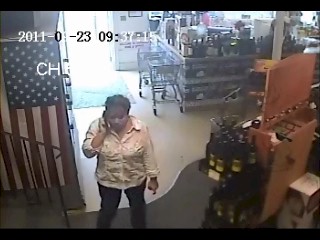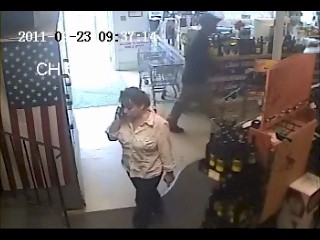 ###END####
LT. J. Paul Vance
Connecticut
State
Police
Public Information Office
Your Help Needed
The Connecticut State Police frequently relies on the general public for help in solving criminal cases. If you have witnessed a crime or if you have information that might help detectives solve a case, we would like to hear from you.

If you can help the CT State Police solve a crime, please call our 24 hour line
(860) 685-8190, or our toll free line at 800-842-0200 (in-state only).
Or if you choose you can Text a Tip-

HOW?: by using your cell phone you can (anonymously) text a message with a tip or information to the CT State Police.
Text "
TIP711
plus your message" to CRIMES (274637)

This is strictly a system set up for the public to send tips via text messaging to
the police

text messaging to the police anonymously.

THIS IS NOT TO BE USED TO REPORT CRIMES

OR

TO BE USED FOR REPORTING EMERGENCIES
FOR EMERGENCIES CALL 911