Suzanne Jovin Homicide Investigation Team
Suzanne Jovin, a talented and popular senior at Yale University, was stabbed to death near the corner of Edgehill Road and East Rock Road in New Haven on December 4, 1998. Her killer has not yet been arrested.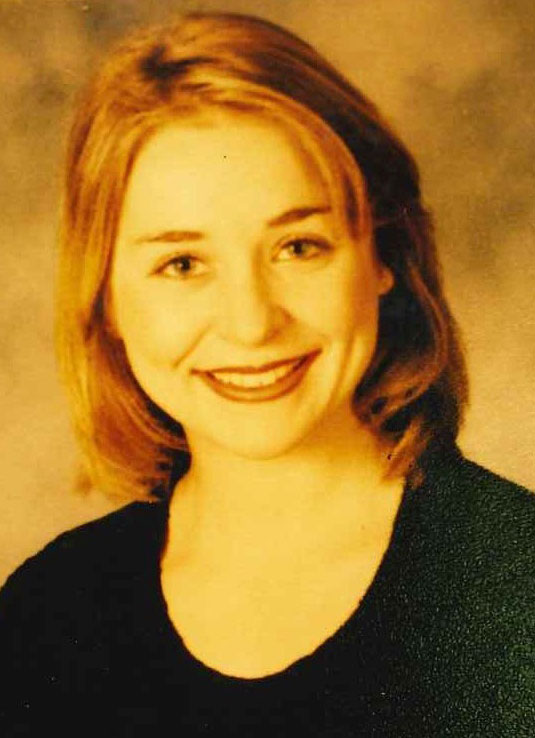 Contact the Jovin Investigation Team
Toll-Free Tip Line
(Statewide)
U.S. Mail:
Cold Case Unit
P.O. Box 962
Rocky Hill, CT 06067
E-mail:
jovin.case@ct.gov
In June of 2007, New Haven State's Attorney Michael Dearington called together a team of retired Connecticut State Police detectives to undertake an independent inquiry into the murder of Ms. Jovin. This team re-evaluated all information from prior inquiries into the murder and is also seeking out information not previously known to authorities.
The State of Connecticut was fortunate to have the help of this outstanding group of experienced investigators in trying to solve this case. This investigation is now being handled by the Division of Criminal Justice Cold Case Unit, which continues to pursue investigative leads in an effort to solve this tragic murder. The Jovin Investigative Team also continues to devote a significant amount of personal time, as unpaid consultants, to solving this case.
The Team and the Division are asking for a renewed commitment by the public to assist in solving the homicide of Suzanne Jovin. We are interested in all available information or leads, no matter how remote or trivial that information may seem. We want to hear from anyone who has heard something, seen something, or who may even have repressed the knowledge of something that could be related to the murder of Ms. Jovin. Do not assume that someone else has already provided the information. Even if you have already made a call in response to previous requests for information, you should call again so that the team may follow every possible lead.
The State of Connecticut has offered a $50,000 reward for information leading the arrest and conviction of Suzanne Jovin's murderer. Yale University has committed an additional $100,000 to that reward fund.