Welcome
Indian Well State Park
Shelton
Please note: Drawdown of Lake Housatonic is taking place this week, June 17, 2020. Levels should be restored by Saturday, June 20th.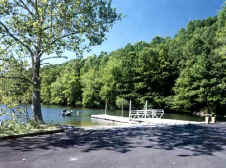 The park's scenic waterfall and brook give this park its name, Indian Well. The lovely falls, and shaded picnic grove at the water's edge make this park a great place to spend a lazy summer day.
There is a permanent alcohol ban in place at Indian Well State Park. Please do not bring alcoholic beverages and plan your visit accordingly.
PLEASE NOTE:
For current water quality alerts for this park, please visit www.ct.gov/deep/beachstatus

Content last updated June 2020