Welcome
Hopeville Pond State Park
Griswold
The State Mosquito Management Program is warning Connecticut residents about the risk of infection by eastern equine encephalitis (EEE) and West Nile virus (WNV) this season. As of late September 2023, the Connecticut Agricultural Experiment Station has detected EEE-infected mosquitoes in Canterbury, Griswold, Hampton, Killingly, Ledyard, Mansfield, Plainfield, Stonington, Thompson, Tolland, Voluntown, Willington and Woodstock. Information on EEE and WNV, mosquito bite prevention, mosquito test results, and human infection updates can be found on the Connecticut Mosquito Management Program website at https://portal.ct.gov/mosquito.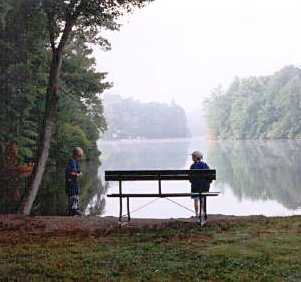 Visitors can fish, swim or camp on the serene shores of Hopeville Pond. The site, which once boasted several successful mill operations, offers a fine mix of quality recreation and local history.
There is a permanent alcohol ban at Hopeville Pond State Park. Please do not bring alcoholic beverages and plan your visit accordingly.
PLEASE NOTE:
For current water quality alerts for this park, please visit www.ct.gov/deep/beachstatus
This property was acquired and/or developed with the assistance of the Land and Water Conservation Fund.


Content last updated September 2023