Welcome
Hopeville Pond State Park
Griswold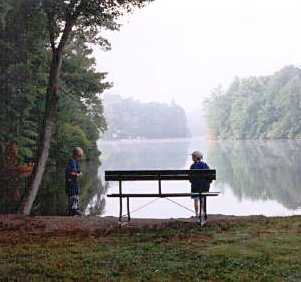 Visitors can fish, swim or camp on the serene shores of Hopeville Pond. The site, which once boasted several successful mill operations, offers a fine mix of quality recreation and local history.
There is a permanent alcohol ban at Hopeville Pond State Park. Please do not bring alcoholic beverages and plan your visit accordingly.
PLEASE NOTE:
For current water quality alerts for this park, please visit www.ct.gov/deep/beachstatus
This property was acquired and/or developed with the assistance of the Land and Water Conservation Fund.


Content last updated September 2018