Proposed FY'17 Cuts In Navy Would Not Force Sailors Out Of Service
By Dan Cohen
Association of Defense Communities
March 7, 2016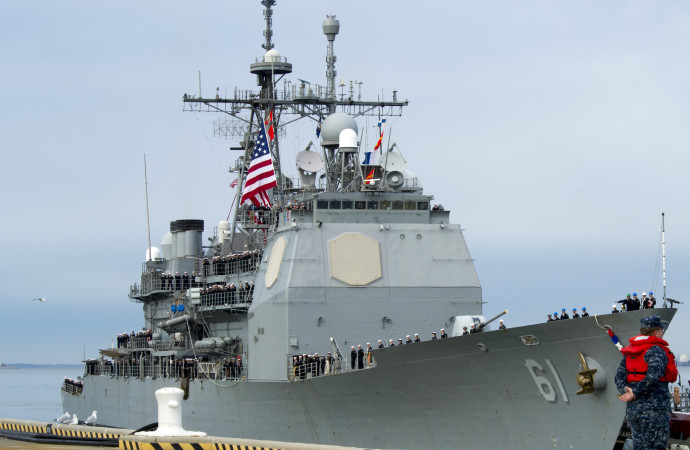 The Navy's plan to eliminate 6,300 sailor slots in fiscal 2017 will not result in any personnel facing unemployment, Vice Adm. Bill Moran, deputy chief of naval operations for manpower, personnel, training and education, said last month.
"Nobody is losing their jobs," Moran told
Navy Times
. "There is absolutely no reason on Earth to do any force-outs."
Instead, officials will adjust the number of sailors joining and leaving the Navy to reach the lower number, 322,900 billets. The cuts primarily stem from the service's proposal to cut an aircraft carrier air wing based at Naval Air Station Lemoore, Calif., dock up to half of the fleet's 22 cruisers and expedite training for new recruits.
The reduction in end strength won't affect manning levels in the fleet, Moran said.
The cruiser modernization program — which calls for the ships to be docked indefinitely with reduced crews while they wait to be modernized — will save the Navy 2,000 billets. Eliminating the air wing — which would reduce the number of carrier air wings in the Navy from 10 to nine — will save 1,400 billets. Accelerating training will save about 2,700 billets, according to the story.
The Navy would speed up initial job training by focusing on what sailors need to learn for their first tours, with follow-on training taking place during and between sea tours.