Data Collected by OHCA
Through its Discharge Database, the Office of Health Care Access (OHCA) collects hospital utilization data on all discharges from the acute care hospitals within Connecticut. This Data includes demographic, utilization, clinical, charge, payer and provider information.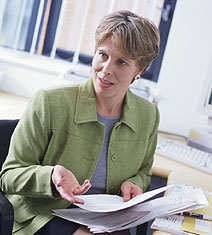 In addition, OHCA gathers, verifies, analyzes and reports on a wide range of hospital financial data including hospital expenses,revenues, uncompensated care volumes, Disproportionate Share and other financial data as needed. All Connecticut acute care hospitals are required by state law to file financial data with OHCA on a quarterly, six month and twelve month basis, and to submit net revenue limit information annually. Hospitals submit this data via the OHCA's internet based Hospital Budget System.
Using this data, OHCA has calculated a number of health care utilization and financial statistics for the past 3 fiscal years. Both statewide figures and hospital specific figures were included.