ARCHIVED - From the Archives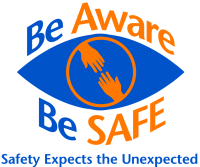 Safety Message From DDS
---
Connecticut Department of Developmental Disabilities
Peter H. O'Meara, Commissioner
Kathryn du Pree, Deputy Commissioner
May 22, 2006
I am Commissioner Peter O'Meara and I want to take this opportunity to talk to you about a very important topic; the health and safety of the individuals you support. I need your help to improve the safety of our consumers.
Each day dedicated employees in both the public and private sectors provide quality care to nearly 15,000 individuals who require our support. No work can be more rewarding than being able to improve the quality of someone else's life. With that satisfaction, comes an awesome responsibility. We not only provide assistance but we also accept responsibility for their health and safety. Meeting these responsibilities to serve and protect requires our constant vigilance and watchful eyes. It is our sacred trust, with the public, and most importantly with those we serve and their families.
Connecticut DDS is considered a leader in our field for many reasons. What keeps us in this leadership position is the collective strength, commitment and team work of staff, as well as supervisors and managers working together with families and consumers. As we have developed flexible service options for the people we support, promoted inclusion and choice, and assisted people to become more independent, we have never lost our focus on our most basic responsibility - to keep people safe, healthy and free from harm.
We individualize services and supports using an individual planning approach and a screening process that identifies potential health and safety concerns for each person we support.
We insure staff are trained to carry out procedures to minimize risk. We monitor the quality of services, and providers follow through when improvements are needed.
We fund people on an individual basis and use our resources to make adjustments where health and safety issues exist.
We have a zero tolerance policy for abuse and neglect and a strong investigative branch in partnership with the Connecticut State Police.
We were one of the first states to have a comprehensive mortality review. We use the results of this review process to learn and make changes in our system so that we can improve the quality of services for others.
With all this in place, we know that what truly keeps people safe is the knowledge, skill, attention and caring of direct support staff. in other words, we depend on you.
Over the past several months, consumers of the department have suffered tragedy resulting in their deaths. There have been a few individuals who have choked in circumstances that could have been prevented. These incidents happened in both the public and private sectors, in homes and in day programs. While there have been only a few of these incidents, every preventable death is an unnecessary tragedy. We extend our regret and sympathy to each of their families and the staff who knew and cared for them. Every death or serious incident that could have been prevented is a tremendous loss and a reminder that we can and must do better.
Therefore, the department is implementing a Safety Awareness Campaign to prevent these situations in the future and to give you the support you need to carry out your responsibilities with the people you serve. An important part of our safety initiative is to ask every residential and day service team to review the needs, plans and interventions for individuals who have an identified health or safety risk.
I am directing that June 2006 be declared safety awareness month. I expect that during the month of June this review will be completed for every individual you serve who is at risk. Your supervisor will lead this review and will involve all direct support staff who have responsibility for the care of individuals who are at risk.
The team will review the health and safety screening to make sure it is current and that identified assessments were done and the results shared with staff. They will review the individual plan to make sure it addresses each risk area and that action plans are in place to help staff and the person manage the risk. You should let your supervisor know if you need additional instruction, training or clarification to carry out any element of the plan or any specific protocols. Each supervisor should feel confident at the end of the review that the program and plan comprehensively address the identified risks and that staff are fully aware of their responsibilities.
Often, when we review incidents, we ask if the cause was due to a lack of training, or experience, or supervision, or resources, or clear policies, procedures and guidelines. In many of the cases we review, none of these factors contributed to the incident. however, one theme does emerge and that is, even when staff are well-trained, experienced and have appropriate resources, one moment of inattention or failure to follow prescribed safety guidelines, or a lapse in judgment can lead to dire consequences. Each of us is individually responsible to be attentive and vigilant as we carry out our duties.
I thank each of you for your dedication to the people you support. Please remember to take your job of risk management seriously. It is through your efforts and vigilance that our safety campaign will provide a safer environment for the people we serve.
Commissioner O'Meara's Safety Message is available in Spanish - En Español.
---
---
MAKE SAFETY A PRIORITY