Day of Caring for Camp Harkness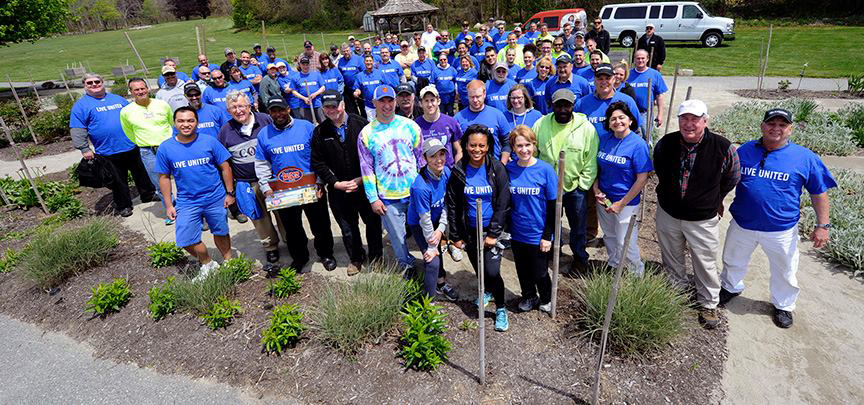 On May 17, 2016, The United Way organized a Day of Caring for Camp Harkness. With over 30k visitors expected this summer, the 123 volunteers from Mohegan Sun and Foxwoods made a huge impact in getting Camp Harkness ready for the season. The Mohegan Sun and Foxwoods employees teamed up to work on everything from painting benches and picnic tables, raking leaves, clearing brush along roadways and paths, grounds keeping, weeding, improving the pathways in the wheelchair accessible garden, beach and playground, laying mulch, cleanup, prepping lodging &dining facilities and more!

"It's great that there is well over 100 volunteers again this year, including experienced and much needed engineers as well, for this effort between Mohegan Sun and Foxwoods. We're extremely thankful to United Way for helping us once again with a great event for our community. We hope to take part in this one for many years to come," said Mohegan Sun Assistant General Manager, Jeff Hamilton, as he was on hand for the Day of Caring.

Most volunteers spent the day from 9 to 4 with the Engineers arriving at 7AM. Foxwoods provided the breakfast and Mohegan Sun provided the lunch.

We are very grateful for the whirlwind of help. It's incredible how much got accomplished in one day. Thank You United Way! Thank You Mohegan Sun!! Thank You Foxwoods!!!
If you cannot see the video below, please click here to
view video
!