First Class Graduates from Department of Developmental Services New Training Academy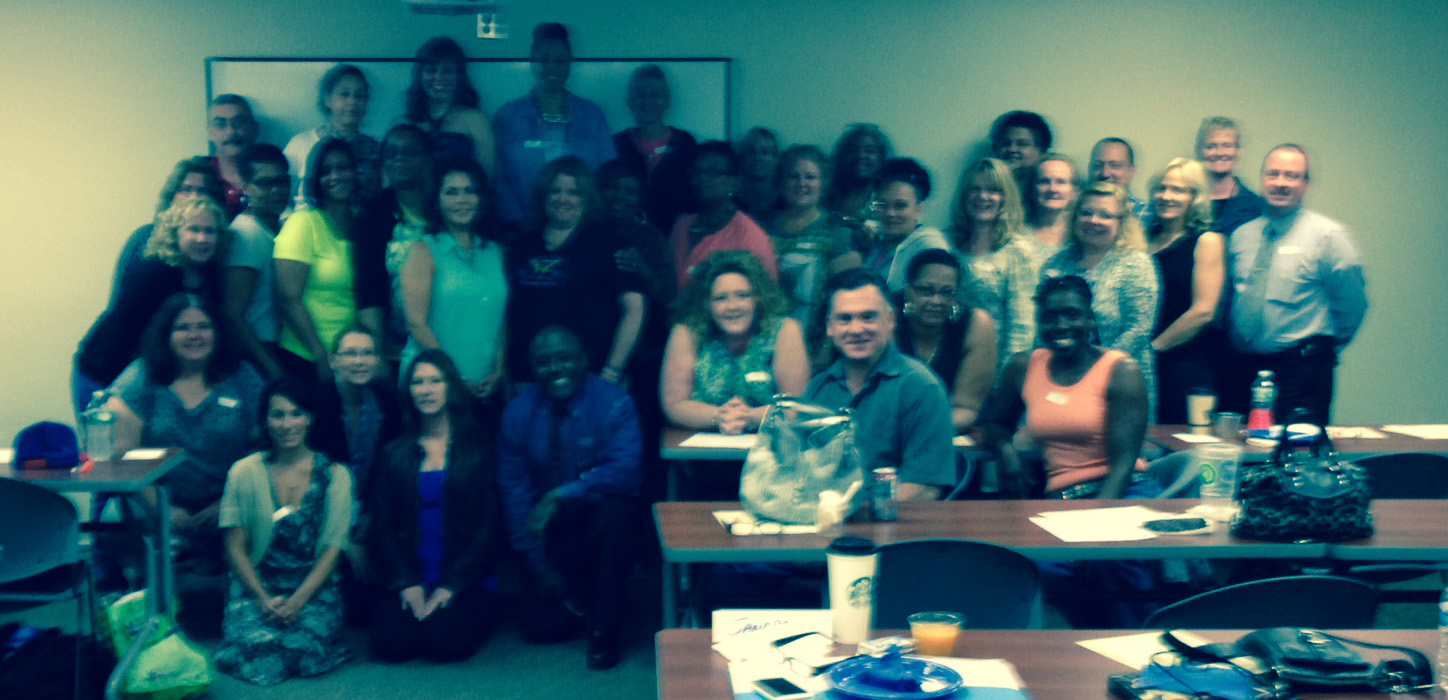 The Department of Developmental Services (DDS) Training Academy for Family Support held its first graduation for 38 members of the Service Employees International Union (SEIU) District 1199. Under an agreement with DDS and SEIU District 1199, a pilot Training Academy was held to provide union members an opportunity to learn new skills, enhance their current skills and to better understand the goals of providing individual and family supports.
DDS Commissioner Terrence W. Macy, Ph.D. addressed the graduates. "We want to publically thank District 1199 for their enormous contribution to this effort. One of the department's goals was to give experienced DDS public staff the skills they need to be a vibrant part of our future array of community based services and a second goal was to give families the security of knowing they will have a trained and vastly experienced work force to assist them well into the future."
Commissioner Macy with Carmen Sierra
The 38 graduates were selected from more than 250 applicants and represented public employees from the Southbury Training School and regional facilities. Collectively, they have 1,000 years of service to individuals with intellectual disability. Some of the new graduates have already moved from their career in facility-based services to their new roles as family support workers.

The academy started with three days that focused on partnering to create positive change facilitated by Barium Springs Training Group, who have previously worked extensively with DCF. In addition other session facilitators included DDS self-advocates, IFS managers, family support workers, case managers, and division directors, as well as instructors from both Manchester and Capitol Community Colleges. A panel of family members presented their perspectives on what it is like to receive in-home supports. Many participants said that this was the most valuable and powerful part of the program. During a debriefing session at the end of the program, participants gave suggestions on how the program might be enhanced, and provided overwhelmingly positive feedback about the topics and presenters included in the pilot.

"In closing let me reiterate my commitment to you that you will become our future compass," said Commissioner Macy. "Your transition will be what guides us in our future training efforts. We very much want you to help us shape this new direction we are all taking together. I want to thank each and every one of you again for taking this leap of faith to be in the "first class". Let's work together to consistently build richer arrays of supports for our families."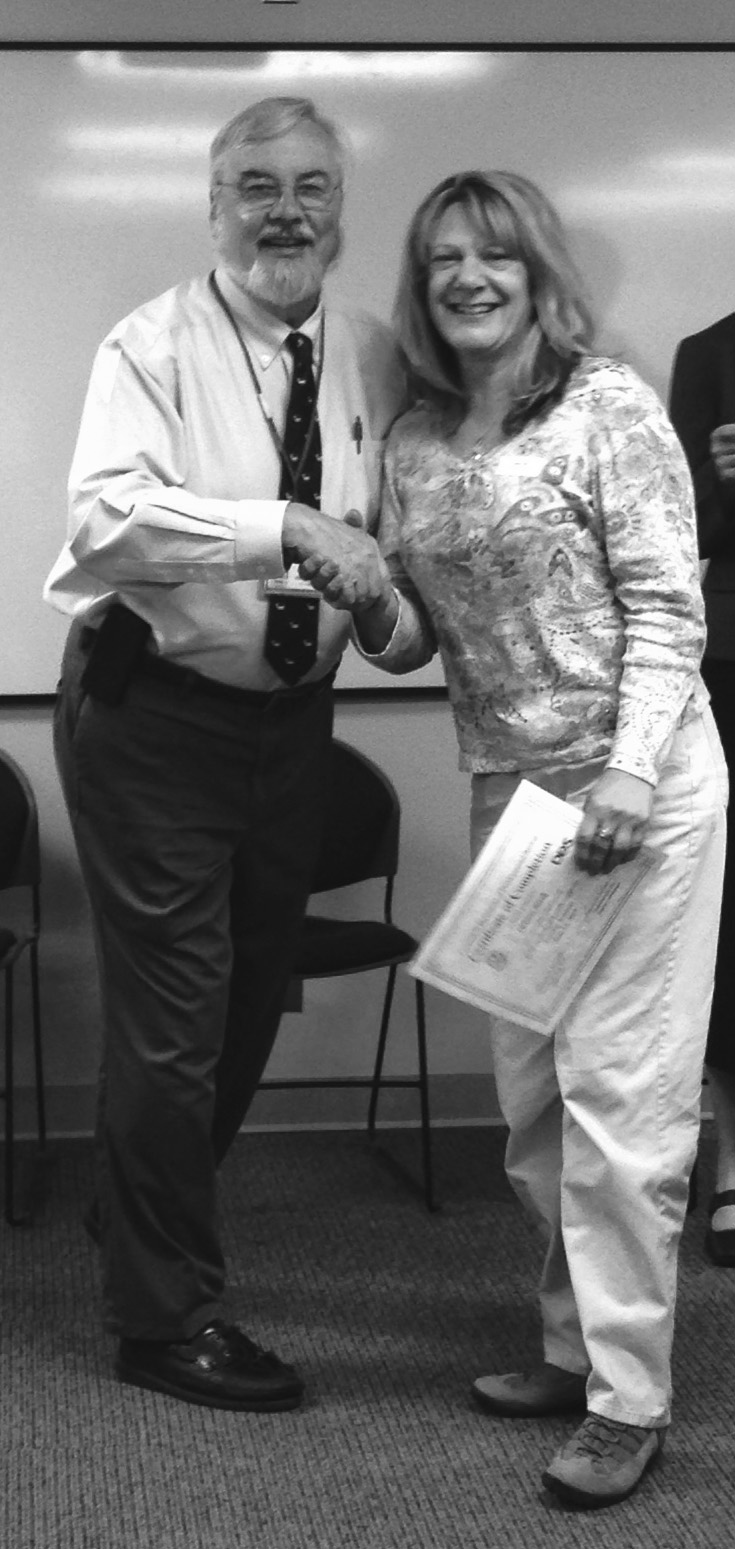 Commissioner Macy with Christina Novak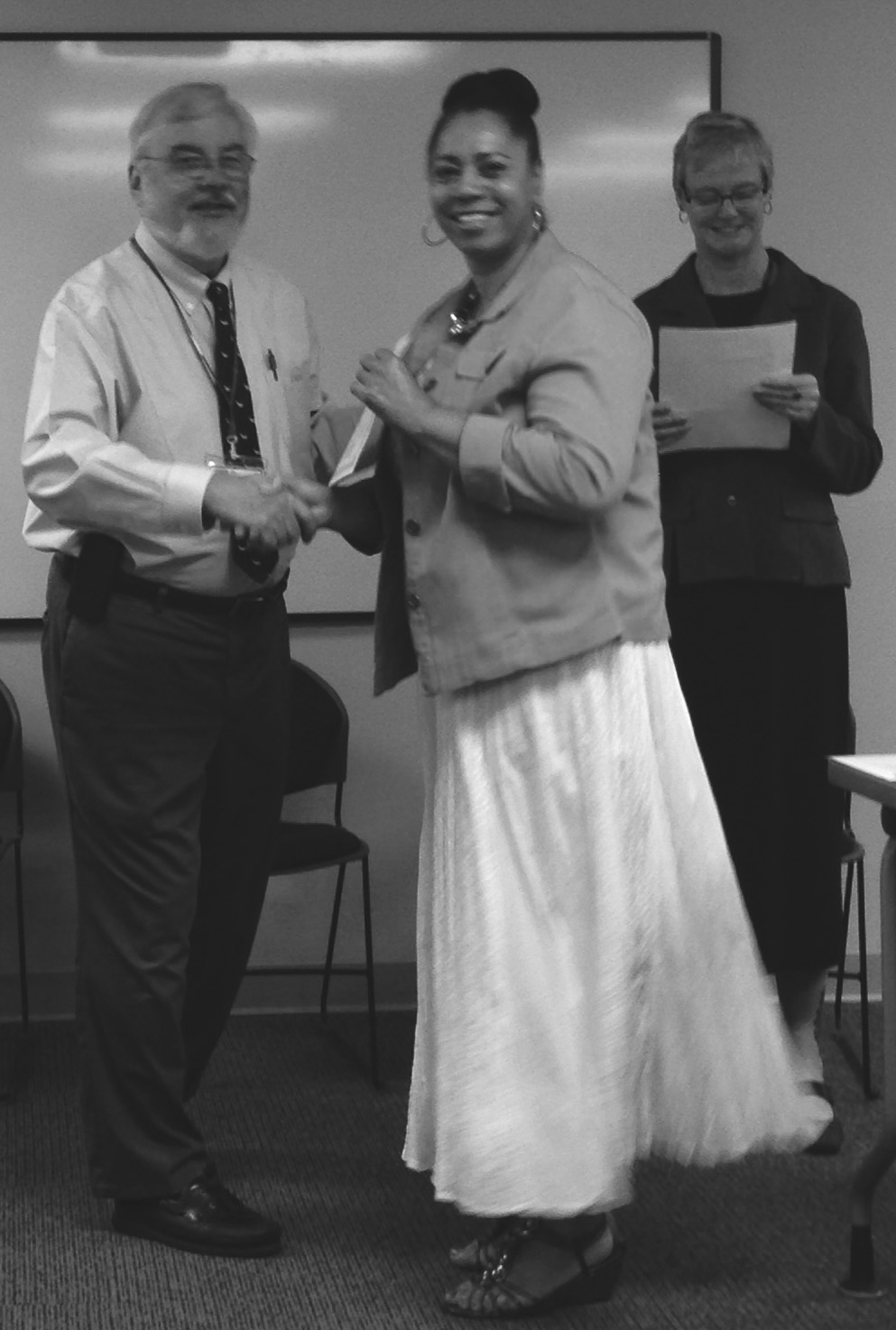 Commissioner Macy with Victoria Maia
######