DDS WPA Paintings Featured at Mattatuck Museum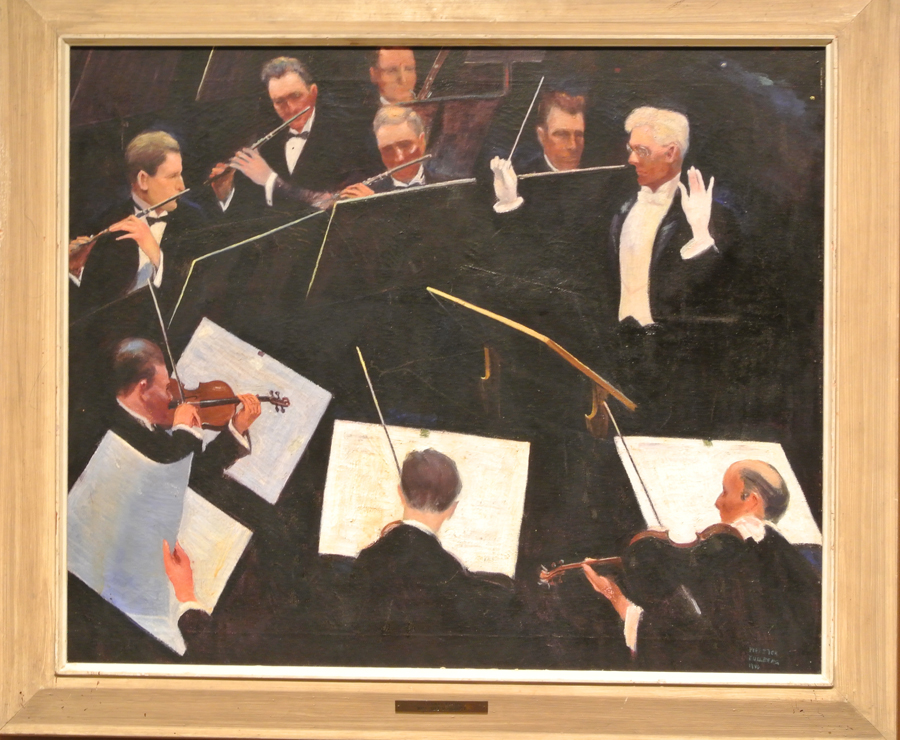 Intermezzo by Webster Kullberg
For more than 70 years, you could see priceless artwork hanging in hallways, offices and cottages at the Department of Developmental Services' (DDS) Southbury Training School (STS). For most, they were just paintings of early 1940's life in the northeast and Connecticut, nothing important. But through the years, the oil paintings like Webster Kullberg's Intermezzo became part of history.

Shortly after World War I and before World War II, President Franklin D. Roosevelt created the Federal Works Progress Administration (WPA) to provide economic relief to the unemployed during the Great Depression. As part of the WPA, 173 artists were commissioned to produce various pieces of art and objects and in the end together they produced more than 5,000 different pieces which were exhibited in schools, libraries and state buildings.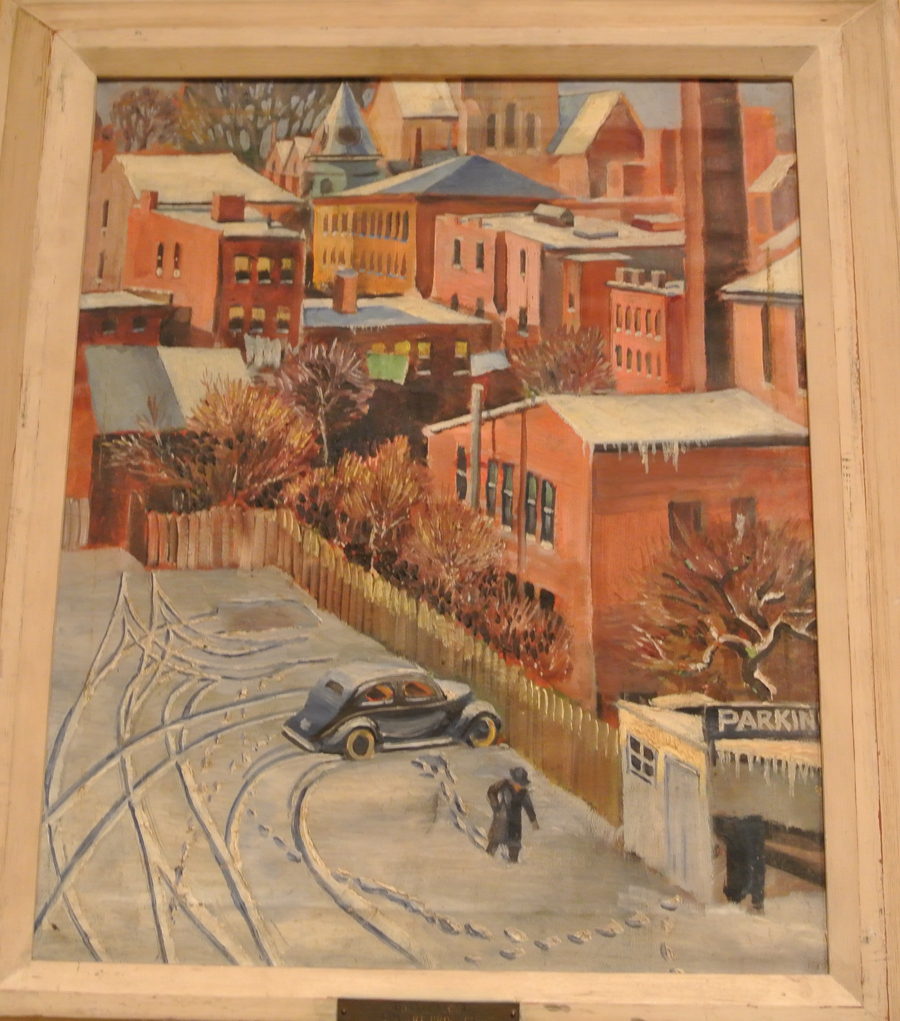 Bridgeport Parking Lot by George Earle
During the past couple of years, the Mattatuck Museum in Waterbury started to collect what was left of the WPA artwork in Connecticut and discovered that DDS had the largest preserved collection in the state at the training school, 27 paintings. STS was constructed as part of the WPA and it received more than 30 pieces of art by various Connecticut artists where they remained for the past 70 years.

Starting September 13, 2012 through February 5, 2013, the Mattatuck Museum will feature the best works of WPA art including eight from STS in a collection titled, "Art for Everyone, The Federal Art Project in Connecticut".

The STS paintings are hung proudly with other works from state properties, museums, schools and personal collections. Some of the favorites are; Still Life- Poppies c. 1939-41 created by Nicholas Angeletti (1900-1946); Farmhouse with Firewood, c 1939-41, by John Backstrom (1899-1983) and Bridgeport Parking Lot, c. 1939-41, by George Earle (1913-2010).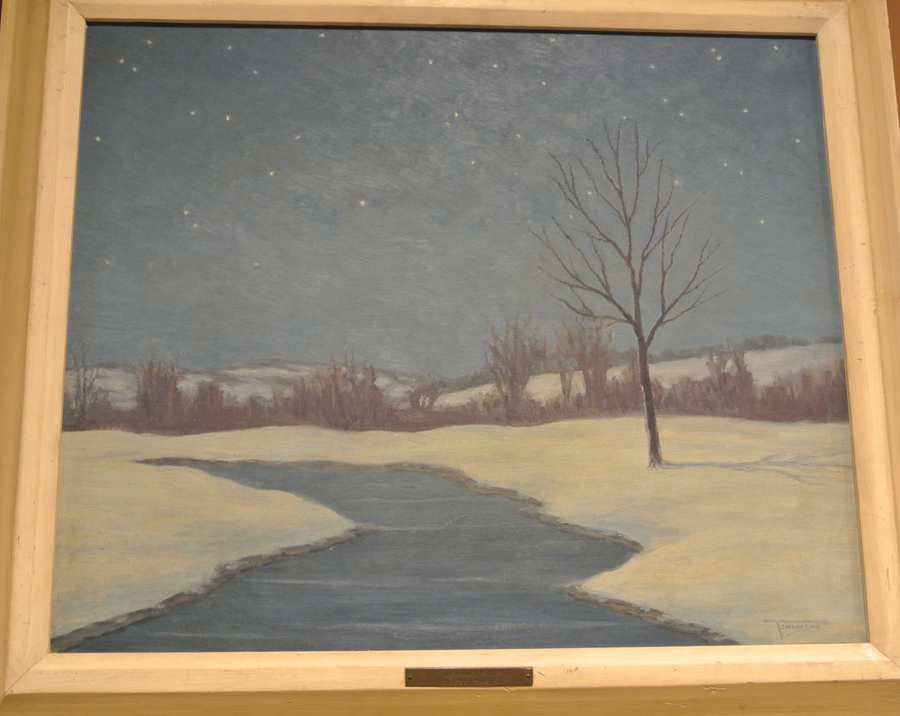 Winter Night by Harry Tomlinson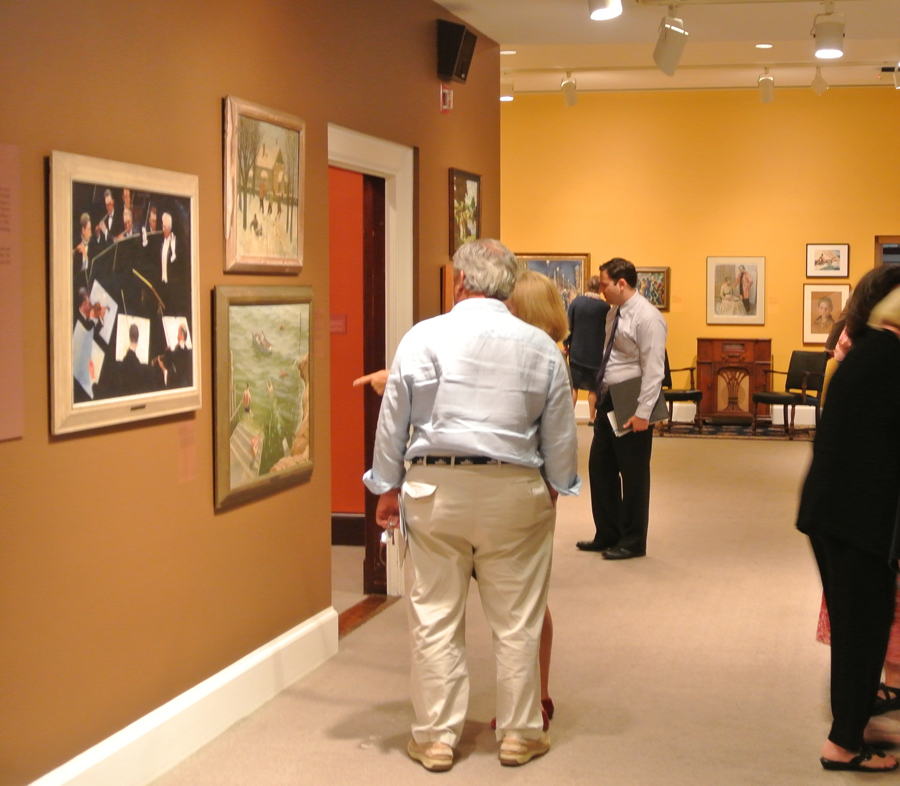 Mattatuck Museum Gallery