CLA Resident Honored by Glastonbury Fire Department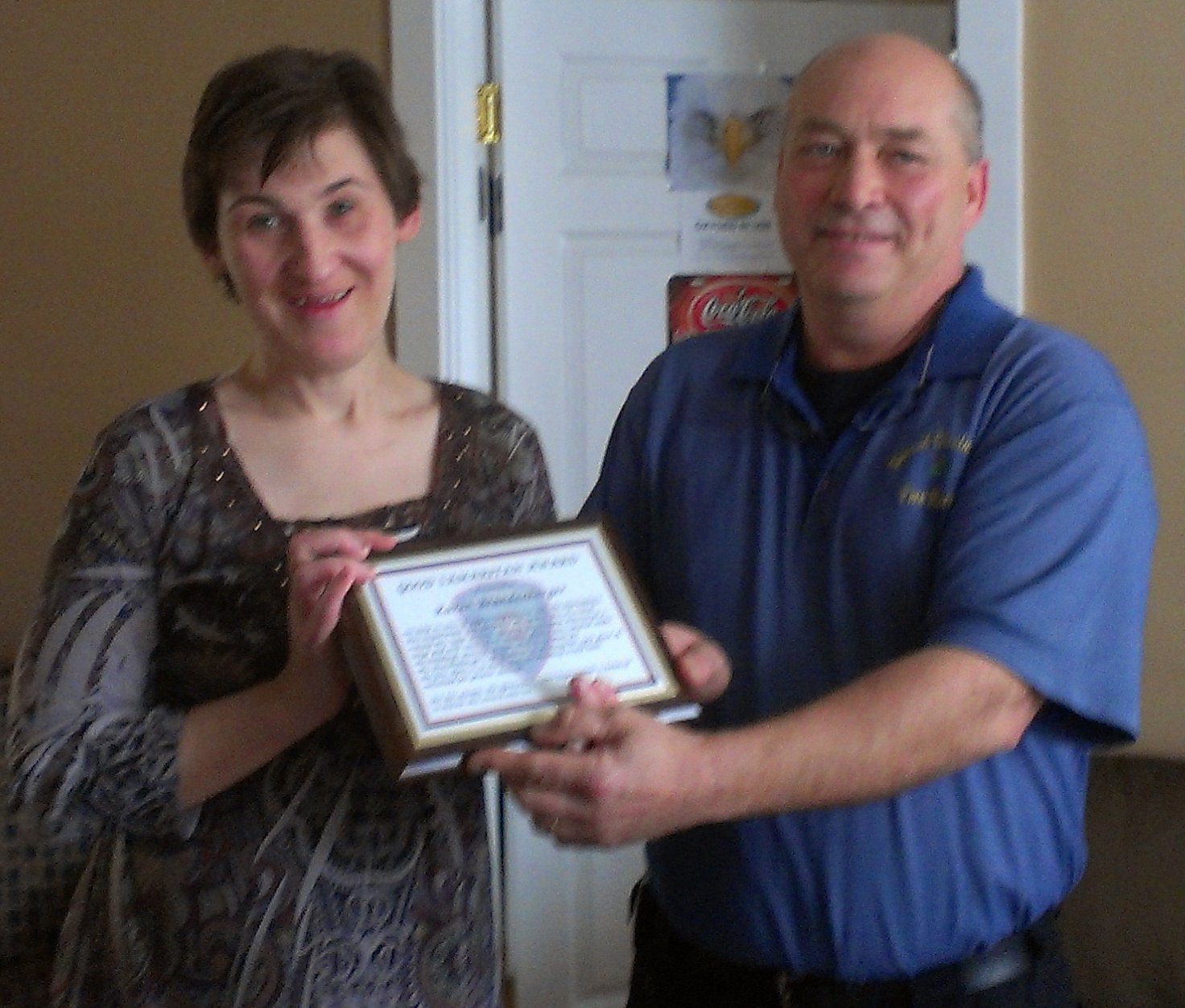 Karen Brandeberger, a Department of Developmental Services (DDS) group home resident in Glastonbury was recently honored by the Glastonbury Fire Department for her quick action in alerting her caregiver to a fire burning outside a local resturant. As part of Fire Prevention Month, Chief Michael Thurz wanted to recognize her for her actions.

In June 2012, at 8:42 a.m., the fire department received an emergency call for a fire outside a local restaurant. Members of the fire department discovered a large wooden planter box, under an awning on fire.

"Had it not been for Ms. Brandeberger's quick response, there is no doubt the building would have sustained far greater damage," said Chief Thurz.

"All who know Karen, are extremely proud of her for her response," said DDS Commissioner Terrence W. Macy, Ph.D. "She exemplifies the meaning of the word, hero. She not only saved a building from severe damage but she may have saved lives as well."

The local fire marshal also commended Ms. Brandelberger and reminded those that a fire in a nearby business two years destroyed the entire structure, so Mr. Brandelberger's quick response saved the restaurant from the same fate.