DDS Employees Honored
Several Department of Developmental Services (DDS) employees have been honored recently for their outstanding commitment and dedication to the field of intellectual and developmental disabilities.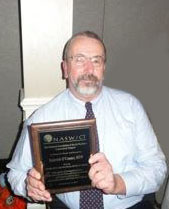 Rod O'Connor
DDS Legislative Liaison
DDS Legislative Liaison Rod O'Connor, MSW was honored by the National Association for Social Workers/CT Chapter (NASW/CT) for his Legislative and Political Advocacy in promoting improved social services for Connecticut citizens.
Mr. O'Connor currently is a trustee and treasurer of the CT PACE, the Political Action Committee and also a trustee of the National PACE Committee. He works closely with legislators in helping to enhance goals and values of the social work profession in Connecticut. Mr. O'Connor originally started with NASW/CT as an intern and was a clerk for the Human Services Committee and the Select Committee on Children in the legislature.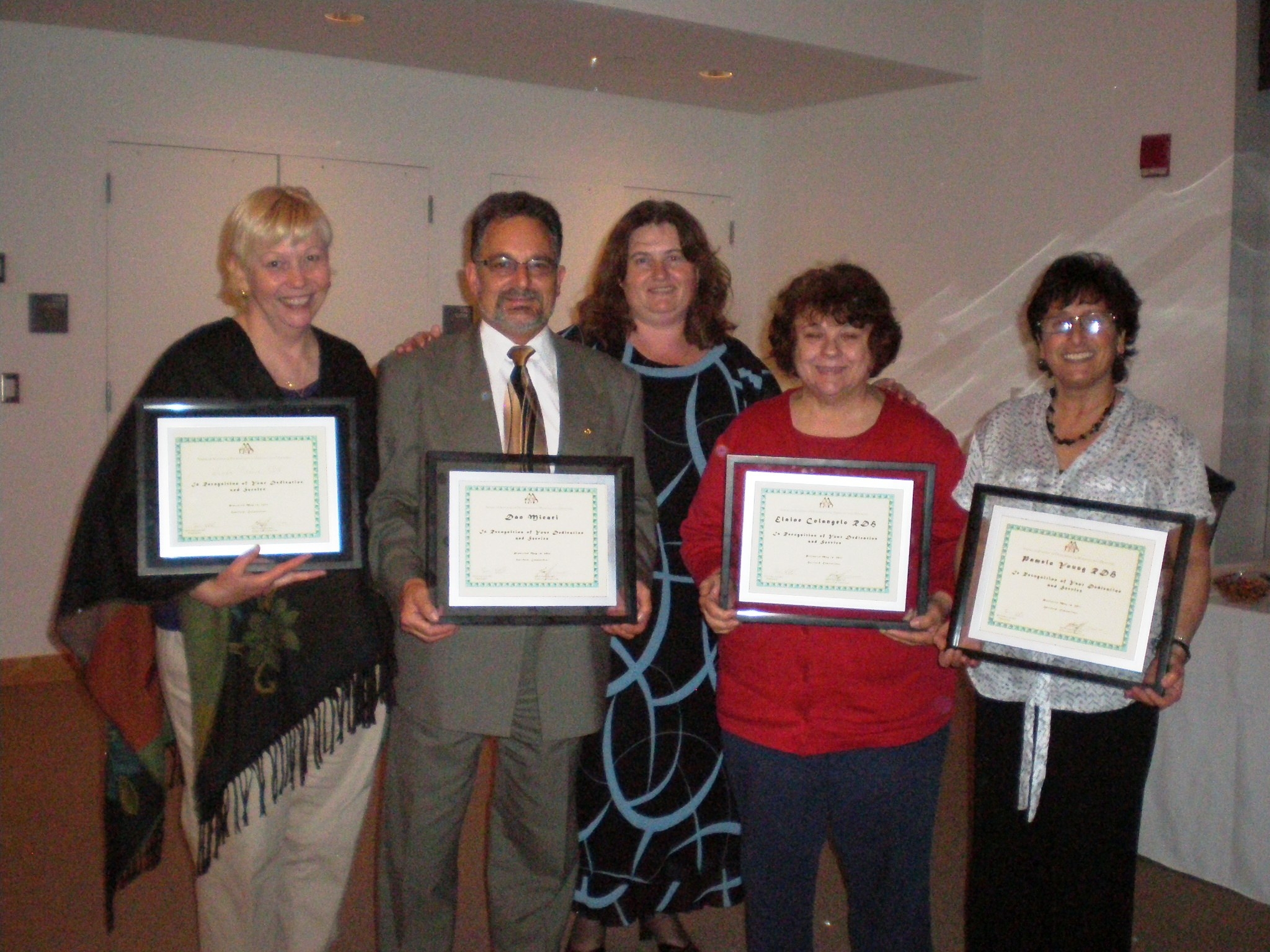 (left to right) Wanda Nelson, Daniel Micari,
Isabella Pulvermacher, Elaine Colangelo and
Pamela Young
At the awards dinner, held in New Haven, Mr. O'Connor said, "The reason I am so passionate about policy and legislation and organizing and politics and social justice is that I have seen what small changes, incremental changes in our system of laws and programs can do to help, or to harm, those individuals that we serve".
In addition to Mr. O'Connor, several employees were honored by the American Academy of Developmental Medicine & Dentistry (AADMD) at the annual meeting held in Hartford this year. The AADMD wanted to honor Connecticut individuals who are dedicated it providing services to people with intellectual disabilities. DDS employees who were honored: Elaine Colangelo, Dental Hygienist from Lower Fairfield; Sherri Fucci, Dental Hygienist from Ella Grasso, Dr. Seven Stanley from Ella Grasso, Pam Young, Dental Hygienist from the Norwich Clinic, Betty Zoubek, South Region Nursing Director and Dr. Greg DeCandia Southbury Training School (STS) Medical Director. All were honored for dedicating their careers to providing medical and dental care to people with intellectual disabilities. Izabella Pulvermacher, DDS Dental Coordinator received the AADMD award for promoting and advancing oral health care for persons with Intellectual & Developmental Disabilities.
Daniel Micari, DDS Director of Quality Management Services and retired Commissioner Peter H. O'Meara also received an award for their long service and commitment to consumers in Connecticut.