DDS Self Advocate Coordinator Honored at Special Olympics Dinner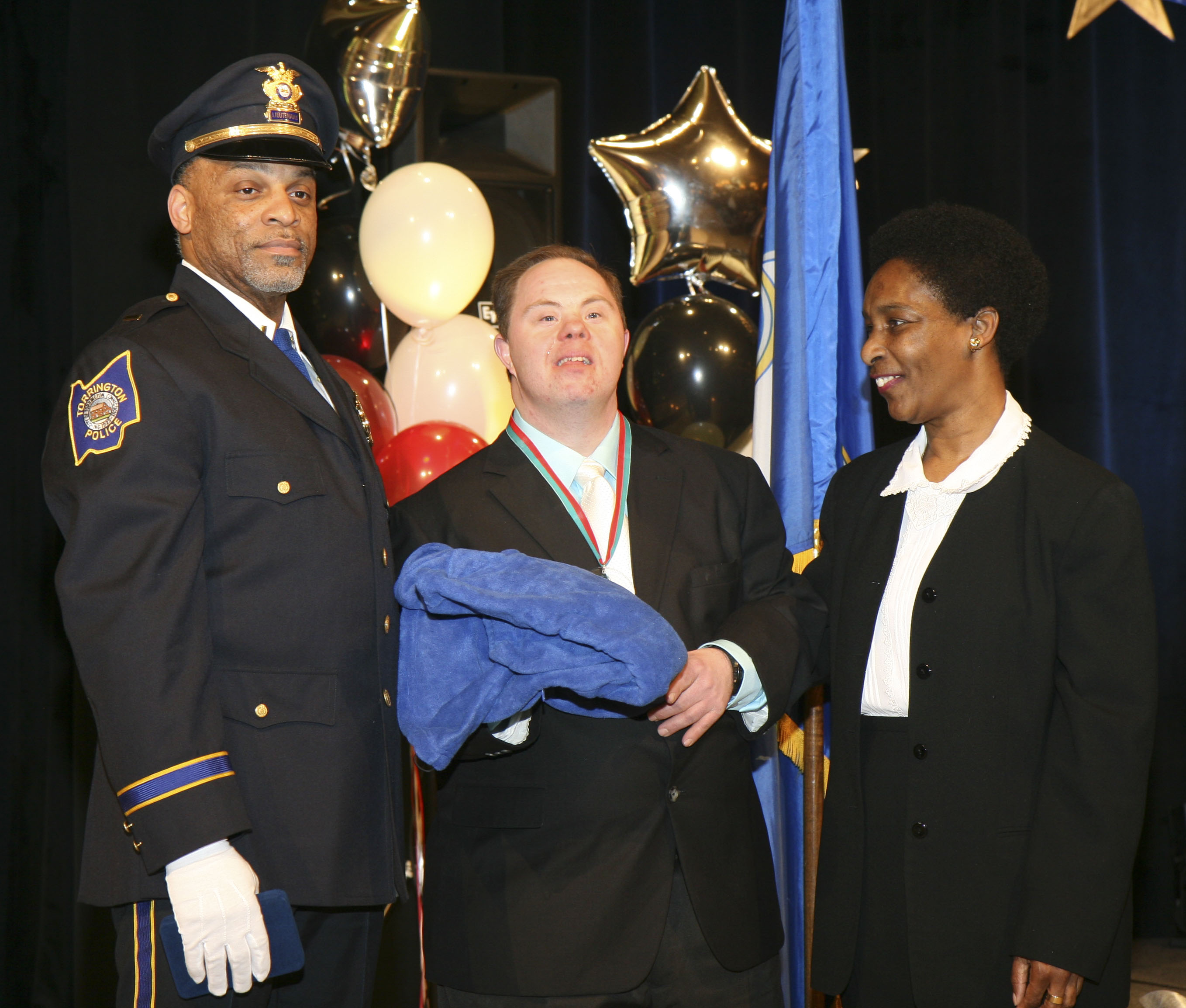 Jamie Louchen, Department of Developmental Services (DDS) Self Advocate Coordinator recently was honored at the Special Olympics 2010 Hall of Fame Dinner. Mr. Louchen, an athlete was presented with the 2009 Spirit of Life Award for his accomplishments both on the field and off.
The Torrington resident, Mr. Louchen has been involved for over 30 years with the Northwest Swim team and the Waterbury, Litchfield and Bristol Local programs. He participates in bowling, skiing, aquatic, bocce, golf, unified softball and cross country skiing.
In addition to his athletics, Mr. Louchen has worked at DDS for the past two years bringing the message of the importance of self advocacy to fellow Special Olympic athletes. He continues to try new sports, meet new people and to learn the full meaning of life. He has promoted to many individuals the benefits of the Special Olympics and the positive effect participation has on the athletes and volunteers.
Mr. Louchen was escorted by Sergeant Kerwin Anders of the Torrington Police Department to receive his award from highly acclaimed Special Olympic athlete and 1996 ESPN's ESPY Arthur Ashe Award for Courage recipient, Loretta Claiborne.