Best Buddies Team CT Rides Again
Team CT recently rode with the best of them in the Hyannis Port Audi Best Buddies Challenge. The annual event is an opportunity to enhance friendships, teamwork and the inclusion of people with intellectual and developmental disabilities.
For eight years, Best Buddies CT has entered a team and the Department of Developmental Services (DDS) staff have participated in the race. This year, Commissioner Peter H. O'Meara, Mary Sheehan-Lally, DDS Occupational Therapist and Dorothy Vittner, R.N., DDS Utilization Review Nurse completed the 100-mile course from Boston to Hyannis Port, Massachusetts, while Fred Balicki, DDS Quality Review Specialist Supervisor, Mary DiPietro, IT Manager and Eileen McMurrer, Birth to Three completed the 50-mile leg from Carver to Hyannis Port, Massachusetts.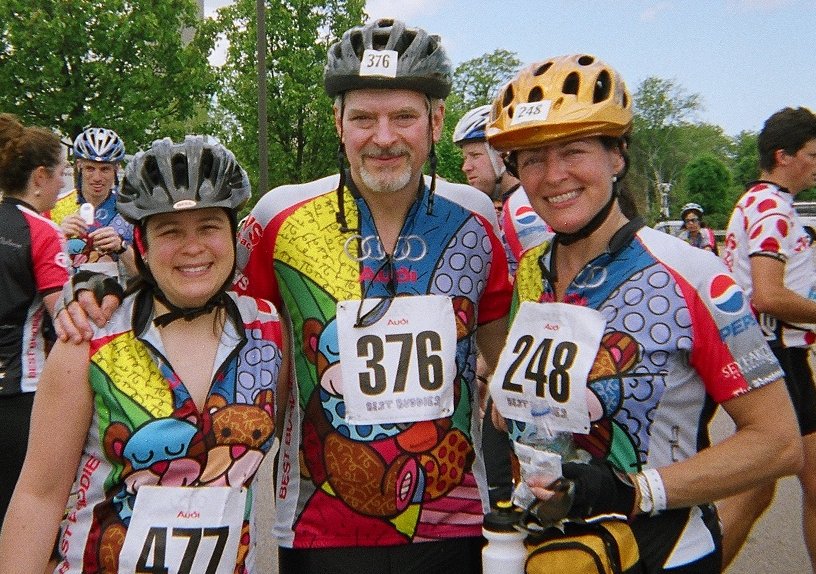 Alison Rivera, Fred Balicki and Eileen McMurrer
get ready for
the 50-mile ride
The team managed to grab a quick lunch the other day to share stories and pictures about the race. For the team, the day was just the culmination of months of preparing for the ride both mentally and physically. In addition, TEAM CT spent the past year holding fund raising events to support Best Buddies by having bake sales, raffles and selling chocolate bars throughout DDS offices. In all, the 13-member Connecticut team including the DDS riders raised over $18,000.
"This year's 2009 Best Buddies ride took it to a new level for me," said Fred Balicki, "We were able to recruit new riders, have profitable fundraising events at DDS, and network better to promote Best Buddies in Connecticut and the Hyannis Port Challenge bike ride. My buddy Greg and I are looking forward to next year's event."
For Mary DiPietro it was more than she ever could have imagined. Her first time participating in the challenge, Ms. DiPietro put together a short diary of her
"Race for Best Buddies
."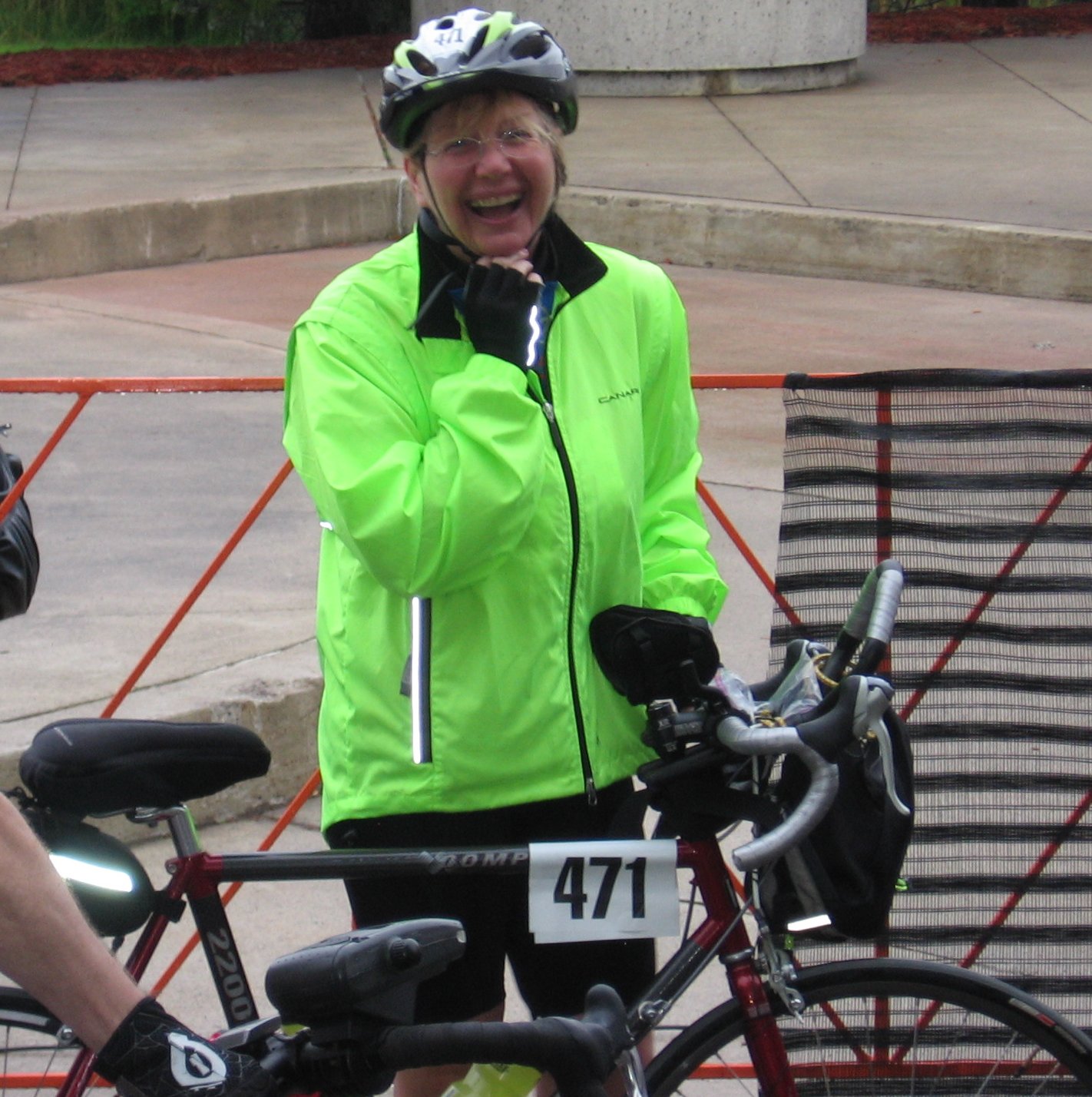 Mary Sheehan-Lally is smiling before the race, wonder what she was doing after biking 100 miles?
In his eighth race, Commissioner O'Meara rode the 100-mile leg. "It is always a grueling ride especially near the end, but at least this year the weather cooperated," said Commissioner O'Meara. "Best Buddies is an amazing organization and the race is just one way someone can be a part of something bigger than themselves."