Fall 2008 Supervisor Certificate Program
Commencement ceremonies for the Fall 2008 Supervisor Certificate Program, Learning to Lead took place on October 28, 2008 at Central Connecticut State University.
Commissioner Peter H. O'Meara presented the candidates with their certificates. Fritz Gorst, West Regional Director, and Mark Warzecha, Information Technology Director were on hand to support their supervisors.
Special thanks to Department of Developmental Services (DDS) staff and Three Rivers Community College for delivering such an exciting program. DDS facilitators included: James Welsh, Esq., Teresa Gonzalez, Daimar Ramos, Nancy Harnick, Len Erzamus, Levy Gillespie, Sarah Cook and Lidia Gomes.
Krista Pender and Susan Klick from Central Office; Deborah Albers, Brian Cavallo, Brian Cox, David Goldstein, Diane Greene, Ernie Henderson, Judith Leeser, Cheryl Pedroso, Mohsen Rajaee and Kim Steel from the North Region; Maria Berroa, Darrin Bond, John Borici, Debra Buckley-Pomerenke, Ann Gough, Kathy Kiely, Shelly Prescott, and Mary-Beth Santarsiero from the South Region; and Josephine Garrett, Joni Hibbard, Melody Jones, Richard Krupski, Lori Matos, Eve Proebster, Sherri Purdy, Richard Rykowski and Kenneth Tessarzik from the West Region.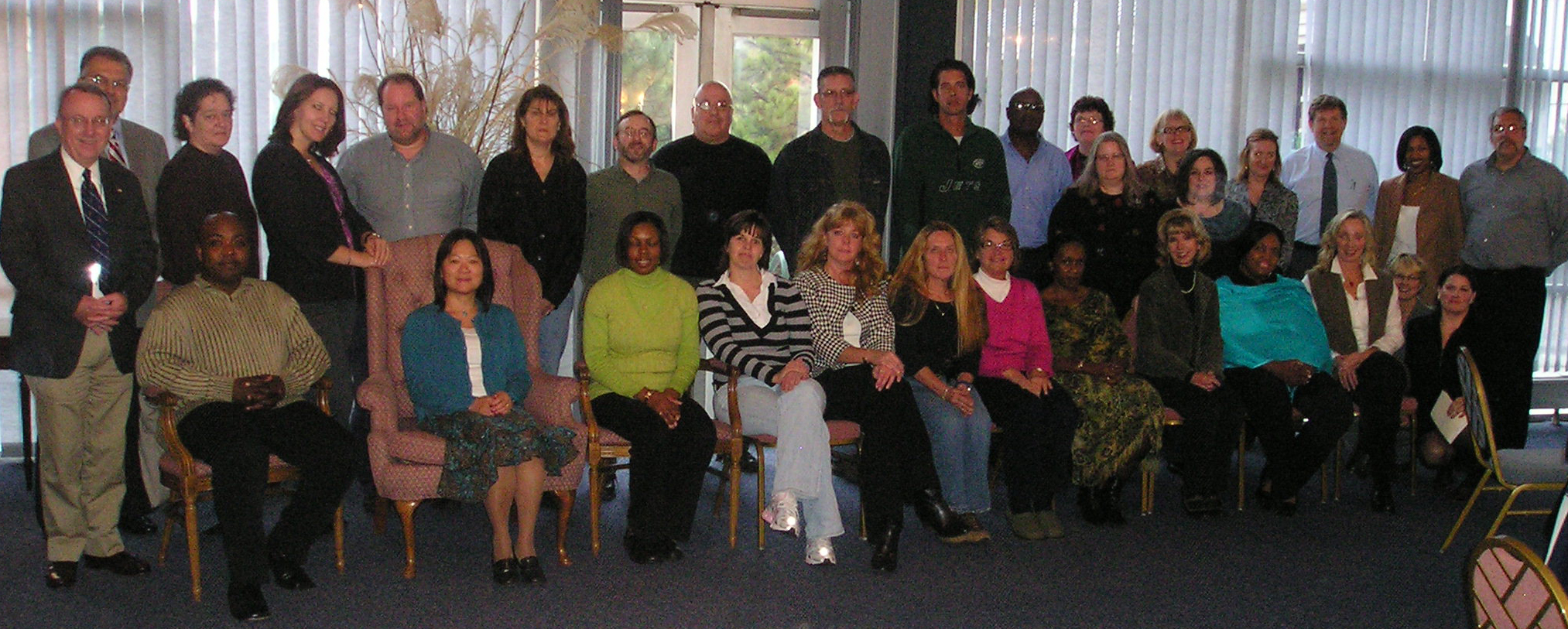 Candidates for the Fall 2008 Supervisor Certificate Program