Best Buddies Ride a Success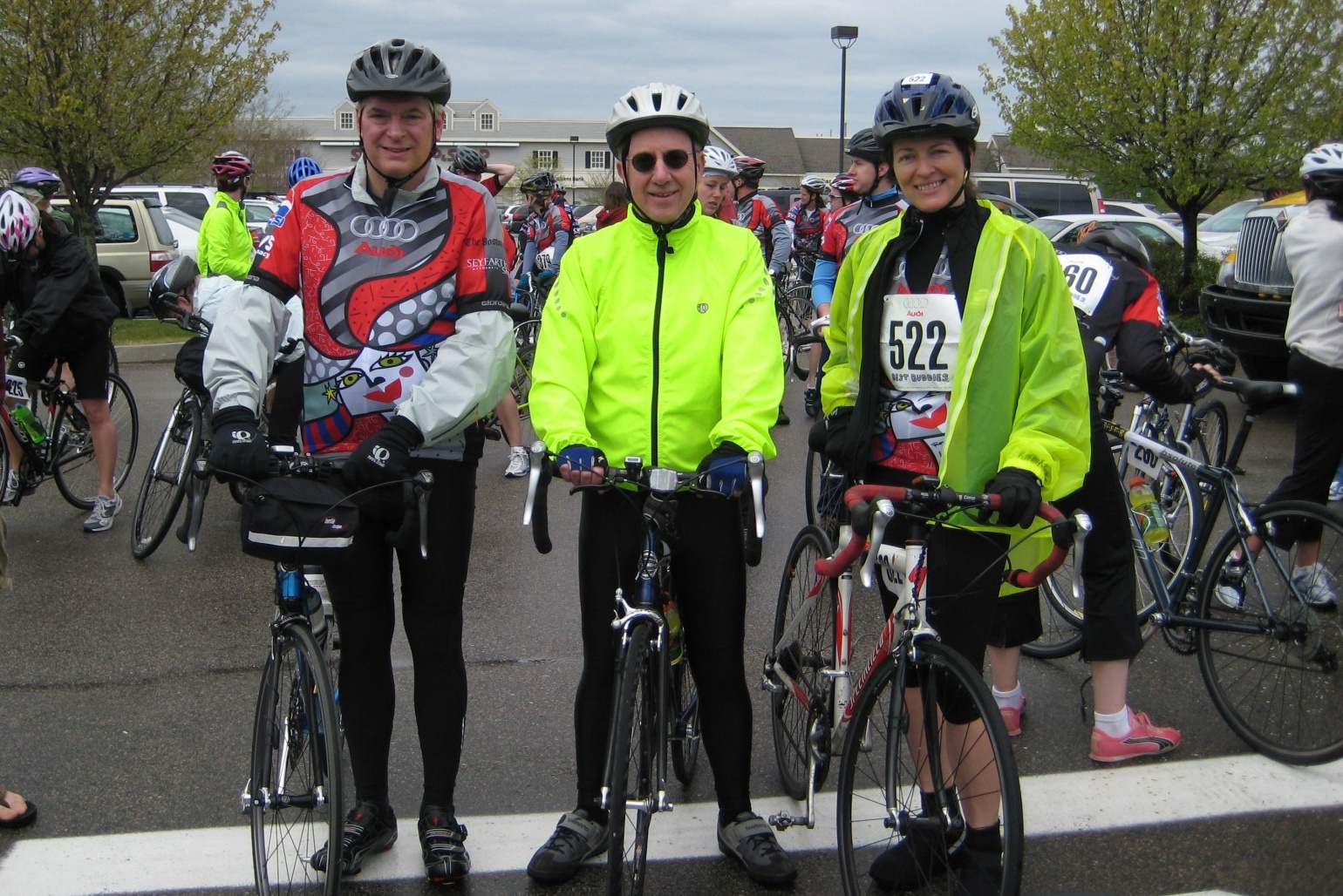 From Left to Right: DDS Quality Manager Fred Balicki, Commissioner Peter H. O'Meara and Birth to Three's Eileen McMurrer get ready to ride.
The 2008 Best Buddies Team CT raised over $39,000 for the Audi Best Buddies Challenge: Hyannis Port. Hundreds of riders took to the streets of Boston and the Cape for the May 17th bike-a-thon. Best Buddies is a non-profit organization dedicated to providing friends and jobs for people with intellectual disabilities.
Team CT had 23 riders including Department of Developmental Services (DDS) Commissioner Peter H. O'Meara and DDS employees Eileen McMurrer, Birth to Three and Fred Balicki, Quality Management.
Each year, riders from all over the country bike either the 100-mile Bike-a-thon from the Kennedy Library in Boston, Massachusetts to Hyannis Port on Cape Cod or a shorter leg of 20 miles, from Sandwich, Massachusetts to Hyannis Port.
This year, Team CT came in sixth in overall dollars raised to support the organization.
"It is always an amazing day," said Commissioner O'Meara. "It was my sixth time riding in the race and all was going along as planned until I had a flat tire. The Best Buddies Organization and its sponsors are so organized, within minutes, I had help and was on my way again. The weekend is so rewarding for everyone involved especially the Buddies who work hard to prepare for the day."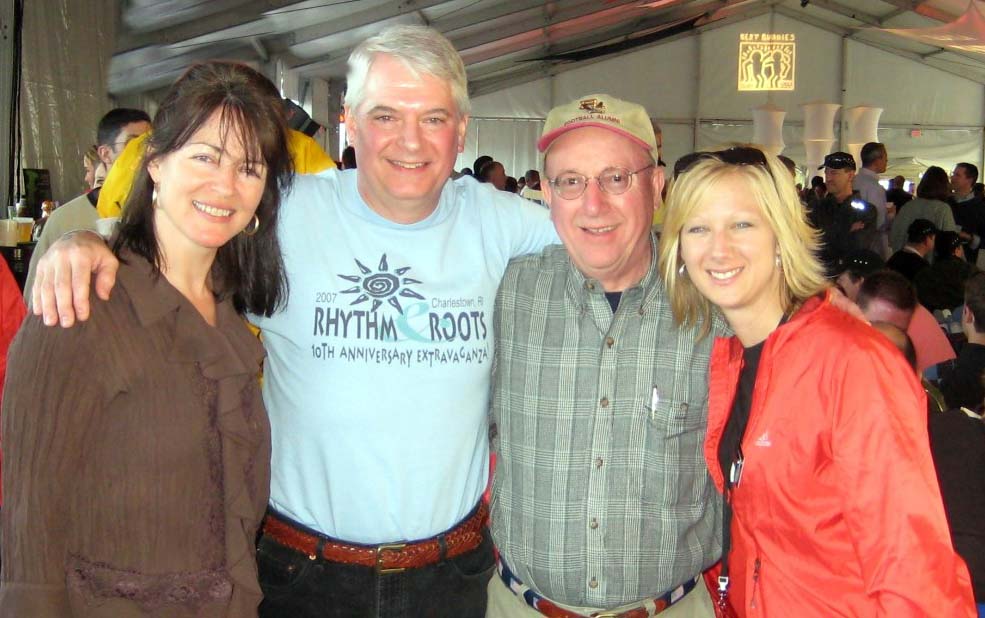 From Left to Right: Eileen McMurrer, Fred Balicki, Commissioner O'Meara and Nikki Besitko, Best Buddies CT State Director.
The money raised helps to support the Best Buddies organization across the country in their mission to provide friendship opportunities for individuals with intellectual disabilities.
For more information about Best Buddies and to find out about how to donate, participate in a fund raising event or become a Best Buddie, please visit the Best Buddies Website at;
www.bestbuddiesct.org
.