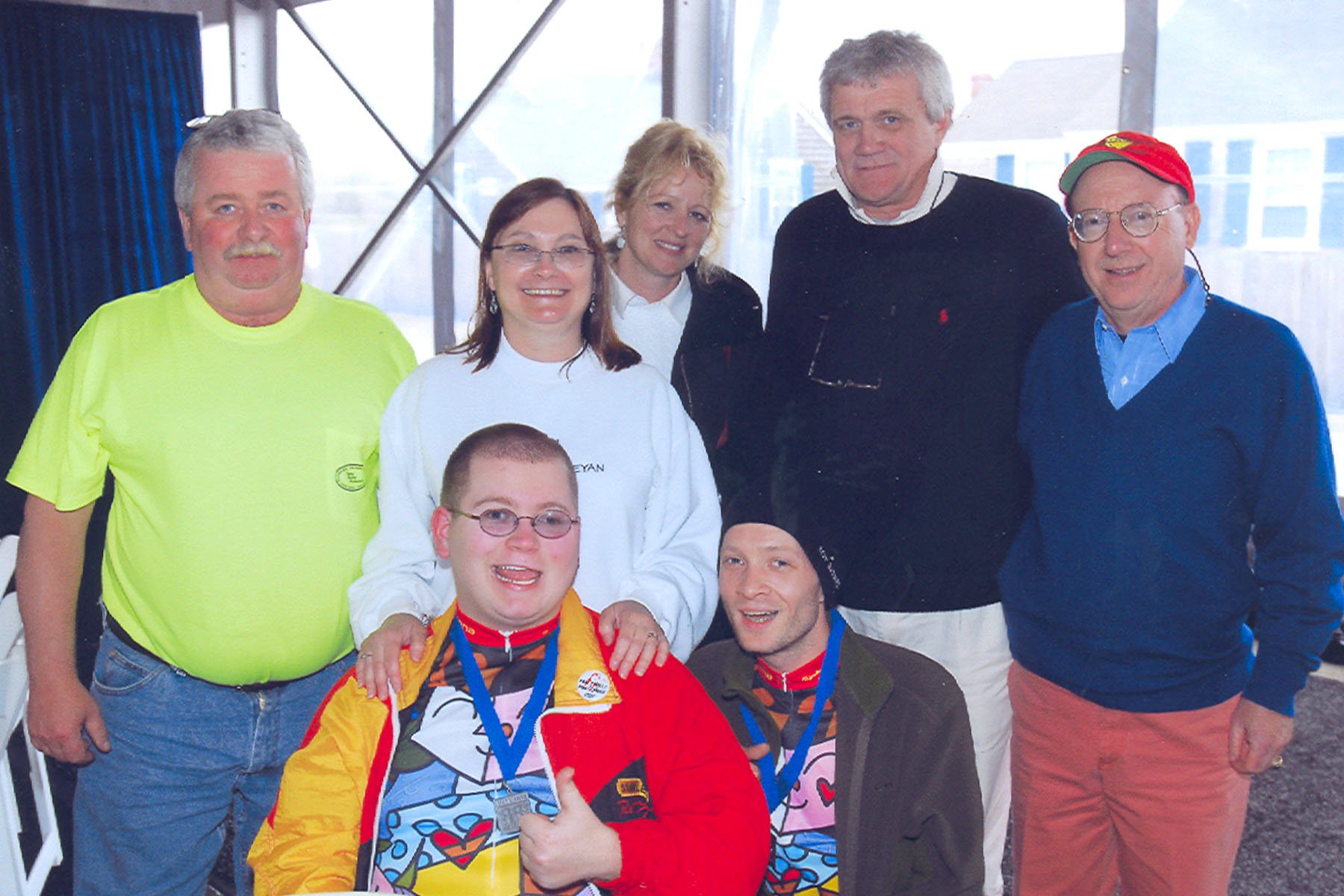 Best Buddies Prepare to Ride Again
The 2008 Best Buddies Team CT continues to recruit for this year's Audi Best Buddies Challenge: Hyannis Port on Saturday, May 17. Best Buddies is a non-profit organization dedicated to providing friends and jobs for people with intellectual disabilities.
Best Buddies CT recently visited the Department of Developmental Services (DDS) Central Office in Hartford to drum up interest in the challenge. Each year, riders from all over the country enter either the 100-mile Bike-a-thon from the Kennedy Library in Boston, Massachusetts to Hyannis Port on Cape Cod, or a shorter leg of 20 miles. Last year, Team CT came in fourth in overall dollars raised to support the organization.
Commissioner Peter H. O'Meara, along with DDS colleagues Eileen McMurrer, Birth to Three, and Fred Balicki, Quality Management, plan to participate in the ride.
"This will be my sixth year riding in the event," said Commissioner O'Meara. "It can be a grueling ride especially if the weather doesn't cooperate, but I can't tell you how much it means to know that we are helping this amazing program that benefits Connecticut citizens."
"The relationship with DDS is extraordinary," said Best Buddies Connecticut State Director Nikki A. Besitko. "Funding and support allow us to continue to enhance our programs by providing friendship opportunities for people with intellectual disabilities."
More information regarding the race, and how you can participate or make a donation, can be found on the Best Buddies Website at
www.bestbuddiesct.org
.